Electric mopeds: how fast do they go, how long do they last and should you buy one for your commute?
Electric mopeds are on the rise, just like their four-wheeled counterparts. Here are some of the answers to your most pressing questions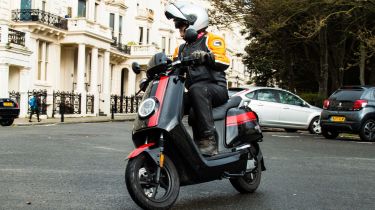 While much of the discussion about electrification focuses on the new zero-emissions cars being released, from ultra-compact city cars to luxury limousines, that's not to say the two-wheel market has been left out of the conversation.
Mopeds are a common sight in all of the UK's major cities, and the UK government's crackdown on emissions – especially in built-up areas – will cause a significant increase in interest for alternatively fuelled scooters, motorcycles and mopeds. Particularly amongst commuters and delivery drivers, who will need to search for cleaner ways of getting around London and other cities.
In this short guide, we'll cover all the frequently asked questions you might have regarding electric mopeds and scooters to help you decide if they are right for you. 
If you're already in the market for one, it's also worth checking out our list of the best electric mopeds you can buy in 2021. But, if prefer the idea of an e-bike for commuting around busy city streets, then check out our list of the best electric bikes available right now.
How long do electric mopeds take to charge?
Electric mopeds have two main advantages over electric cars in this respect – their smaller batteries can often be removed for charging. This means you don't always need to find a relevant parking spot, while also opening up the possibility of multiple battery packs for quick and easy 'refuelling'. 
While electric mopeds use much smaller batteries than electric cars, most do without the fast-charging capabilities of bigger vehicles (although there are some exceptions to this rule). The majority of models use a traditional three-pin plug and take a few hours to fully recharge; SEAT's eScooter125, for example, uses a 5.6kWh battery that requires an overnight charge to provide its 77 miles of range. 
What licence do you need to ride an electric moped and from what age can I ride one?
As with conventionally powered motorcycles, electric mopeds in the UK are categorised by the Department for Transport (DfT) depending on their power output and top speed. This means that most are either built to fit into these categories or speed-limited depending on their intended use. Any moped that has pedals and motor power of less than 250W is limited to 15.5mph and occupies the same bike category as most e-bikes, licence category A1.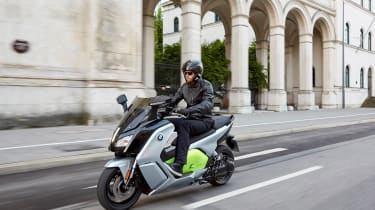 The next category is AM, limited to 28mph – the same that applies to 50cc petrol mopeds and scooters – while any electric bike with a top speed of more than 28mph and a power output of 11kW or less comes in under the A1 category along with 125cc internal-combustion bikes. You must be 17 or older, hold a full driving licence and have passed your CBT test. Any electric motorbike or moped with up to 35kW will require an A2 licence for those aged 19 and over, while a full A licence will cover all electric bikes as long as you are over the age of 24.
How fast does an electric moped go?
Your electric moped's top speed depends on which licence category it occupies, as detailed above. However, thanks to the linear nature of electric motors, acceleration is effortless and performance more easily accessed than on some internal combustion powered alternatives.  A good example is SEAT's forthcoming MÓ eScooter 125, which boasts 12bhp, a 0-31mph time of just 3.9 seconds and a 59mph top speed. The larger, more expensive BMW C evolution, meanwhile, has 47bhp and a 2.8-second 0-30mph time.
What are the advantages and disadvantages of an electric moped?
The main advantages of electric mopeds are clear – zero local emissions, far less noise and instant power and torque from even the smallest electric motors, plus far fewer moving parts to service or fix. And then there's the benefit of fuel savings, plus the ability to swap out batteries on some models.
Partnership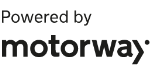 Need to sell your car?
Find your best offer from over 5,000+ dealers. It's that easy.
However, as is the case with electric cars, initial purchase costs can be comparatively high compared to petrol-powered mopeds – but this does depend on which model you pick. There are a huge number of cheaply made electric mopeds on the market, but prices rise as more established brands get in on the action. It's worth making sure your chosen model is covered by the Government's Plug-in Grant, which will reduce the price by 20%, up to a maximum of £1,500. 
Range may be a concern for some, but these concerns can often be solved with the help of multiple- battery ownership. And even with one battery, some models can hit very useful ranges; the spartan Rieju Nuuk, for example, can manage up to 70 miles on a single charge.
Are electric mopeds good for commuting?
Put simply, yes. With their flexible charging options and high two-figure ranges, most electric mopeds could easily stand in for a petrol-powered equivalent on most people's urban commute. The fact that you'll get to work in a more serene manner can only be a bonus – and if your route to work is particularly hilly, it's good to know you have the torque of an electric motor at your disposal. 
Do you need insurance for an electric moped?
Yes. Just like their internal-combustion counterparts, electric mopeds must be insured to be legally ridden on the road. Most specialist bike insurers will offer cover, but as with electric cars, expect premiums to run a little higher.
First contact: facelifted Kia EV6 will look even more like a UFO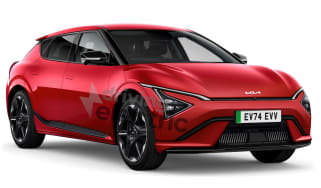 First contact: facelifted Kia EV6 will look even more like a UFO
Kia is readying an update for the EV6 crossover, which is set to include a new face and tech from the larger EV9
New Fisker Ocean Sport washes up in the UK: £36k for a 288-mile range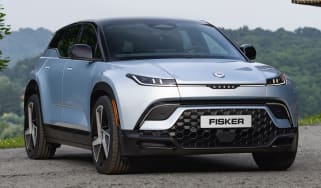 New Fisker Ocean Sport washes up in the UK: £36k for a 288-mile range
American EV startup Fisker has just launched its entry-level Ocean SUV in the UK, with a range of up to 288 miles
New Vauxhall Vivaro Electric is cheaper, yet has more range and tech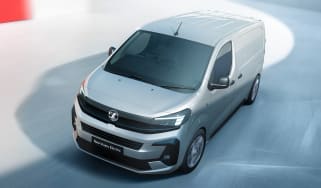 New Vauxhall Vivaro Electric is cheaper, yet has more range and tech
Vauxhall has given its Vivaro Electric panel van a mid-life refresh with a new face and some of the latest tech