Best electric motorbikes
More and more brands are getting in on the electric motorcycle action. Here's our pick of what's out there right now...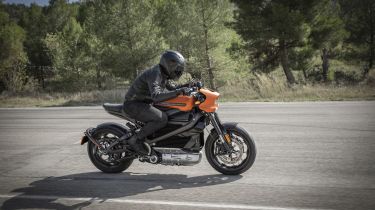 Electric motorbikes haven't quite taken off in the same way electric cars have just yet. Why is that? One possible reason is that many motorcyclists love the sound of a snarling engine; some of them see battery power as anaemic and soulless. Another factor is that the global market for large motorcycles is actually very small, making large-scale investment in electric models tough to justify for a lot of companies.
However, all motorcycles will eventually have to go fully electric, even if they're currently lagging behind cars. Urban clean-air zones are starting to loom large and although bikes aren't included in the government's 2030 internal-combustion sales ban, they surely won't be far behind. With that mind, all the big names in the industry (such as Honda, BMW, Ducati and Triumph) are working on battery-powered bikes; Harley-Davidson has already launched one.
Not only that, but the message that electric power can be fun is starting to get through. As with electric cars, the instant torque of an electric motor means rocket-like acceleration for bikes, with Harley's Livewire claiming 0-60mph in three seconds. There's already a wide variety of electric bikes on offer or on the way, from small 125cc-equivalents to high-tech sports bikes, street machines, cruisers and electric dirt bikes.
Rapid-charging capability is rare (Zero, Harley-Davidson and Energica are the exceptions) so topping up is slow by car standards. And look for a decent battery warranty – Zero's five-year cover is the industry leader. Electric bikes cost more than petrol ones up front, but like electric cars, they're cheaper to run and need less maintenance. Many sub-£10k electric motorcycles qualify for the government's plug-in grant, which knocks up to £500 off the price.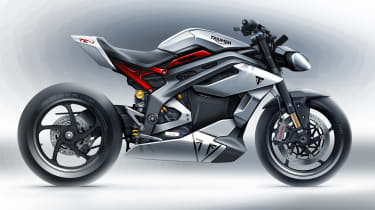 Triumph TE-1 prototype – £TBA
BMW's E-Power Roadster is still under development, and Triumph has also unveiled an electric prototype. Like the BMW, it's some way from going into production, although Triumph has promised that the first rideable prototypes will be running around by the end of 2021. The TE-1 is a collaborative project, led by Triumph with Williams Advanced Engineering developing the battery and ECU, while the University of Warwick takes care of simulation testing.
A drivetrain specialist has designed the motor and inverter. The TE-1 is promised to "set new standards" for low weight, compact dimensions and range. Details are sparse for now, but we do know the motor produces 180bhp while weighing only 10kg, while the battery management system and ECU are combined into a single unit, to save space. To find out whether any of the claims are borne out in practice, we'll have to wait a while yet, but at least we know something is going on at the Triumph factory.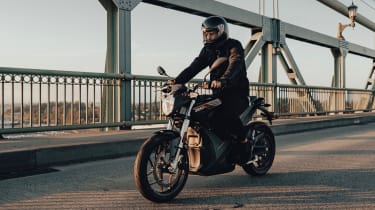 Zero S – from £12,745
Zero is the Tesla of motorcycles. Like Elon Musk's company, it's American, an electric-vehicle pioneer and has been going for quite a while now, starting off in 2006. And like Tesla, Zero has managed to steal a march on mainstream rivals. The Californian brand offers a whole range of road, off-road and dual-purpose machines, even a touring version complete with full luggage!
Partnership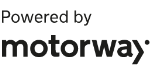 Need to sell your car?
Find your best offer from over 5,000+ dealers. It's that easy.
Most are based around the same 14.4kWh battery and are equivalent to a 4-500cc petrol bike, but the S is the most practical with the longest range. Zero claims a range of 90 'highway' miles (i.e. at 70mph) and 180 miles in town, with faster charging and bigger battery options. Zeros are fun bikes to ride – they handle well with decent brakes and suspension, and can top 90mph, with 124mph from the more powerful SR/S. All qualify for the plug-in grant.
This writer bought a secondhand Zero DS in 2020 and can confirm that all those road-test superlatives are true – the instant torque gives an exhilarating ride, the bike handles well and certainly turns heads (everyone seems to know it's electric). And if you take it easy, a range of 100-110 miles on a charge is realistic.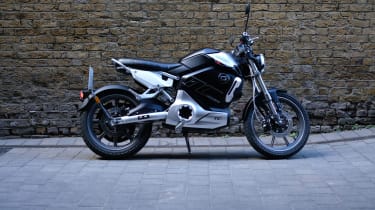 Super Soco TC Max – from £4,249
Super Soco – isn't that a great name? – claims to be the top-selling electric motorcycle in the UK, and importer Vmoto is probably right. It's a neat little thing, originally launched as a moped (so restricted to 28mph) but with the 125cc-equivalent TC Max added in 2019.
This one can top 60mph and has enough oomph to cope with main roads out of town. Claimed range is 60 miles if you stick to urban running, so long trips are out, but the Super Soco is as easy to ride as any electric scooter and its motorcycle style is a real bonus. Other nice touches are belt drive (for minimal maintenance), keyless ignition and anti-theft location alert.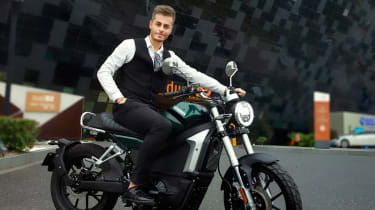 Horwin CR6 – from around £4,992
Electric motorcycles, like electric cars, don't need a gearbox, but the Horwin CR6 Pro has one. Why? Because many motorcyclists just love the feel of changing gear, and the idea is that a geared electric bike could tempt more of them than a 'twist 'n go' automatic. The CR6 is another 125cc-equivalent, with an 11kW motor producing over 300Nm of torque, giving a top speed of 65mph and a 0-37mph time of six seconds.
The battery is a small 4kWh job, but the company still claims an 80-mile range in town. There's also a plain CR6 version with no gearbox, a milder 7.2kW motor, a top speed of 59mph and a claimed 93 miles of urban running. Both have lovely retro 'cafe racer' styling.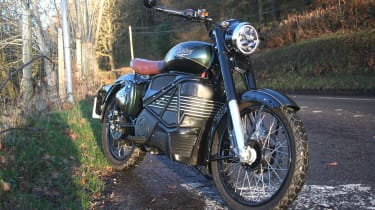 Photon
Electric Classic Cars, of Newtown, mid-Wales, does good business converting classic four-wheelers of the '50s, '60s and '70s to electric power. The Photon is its first motorcycle, but rather than a conversion, it's brand new, based on the Royal Enfield Bullet (still made in India) and looking very like the 1950s original.
Out goes the 500cc single-cylinder engine, in goes a 10kWh battery pack, with electronics crammed into what used to be the Royal Enfield's fuel tank. Unusually, the motor is a hub unit mounted in the rear wheel (to allow more space for batteries) and water-cooled. The Photon looks good and goes well, with a top speed of 70mph and a claimed range of around 80-100 miles.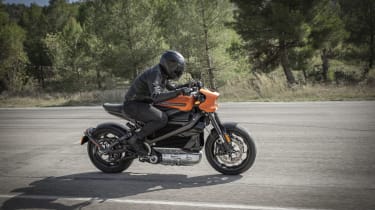 Harley-Davidson Livewire – from £28,995
Now here's an oddity. Harley-Davidson is renowned for its conservatism, but so far it's the only major brand that actually makes an electric motorcycle. Worlds away from the company's traditional V-twin cruisers, the Livewire has a muscular look to it, which suits the badge. It's not the fastest, most powerful e-motorcycle on sale, but it can manage 0-60mph in three seconds, so it's quick.
Harley claims a 95-mile range with mixed riding, which road tests seem to back up, and the Livewire can use DC rapid chargers, which will allow a 0-80% charge in 40 minutes – say half an hour for the typical 20-80% charge. Brakes and suspension are top-notch equipment from Showa and Brembo, while the Livewire connects to a smartphone to keep you updated on charging, as well as providing tamper alerts and tracking.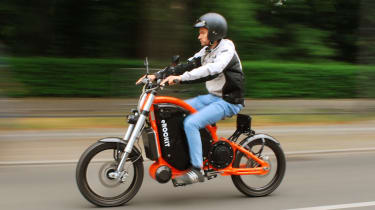 eROCKIT – around £10,000
Is it a motorcycle? A bicycle? Well it has pedals, but make no mistake, the eROCKIT is a motorcycle through and through – it's fast, exhilarating and you need a motorcycle licence to ride one. Power comes in when you pedal, just like an electric bicycle, but with a 15kW peak, it has far more grunt than one of those – about 100 times more than you put in at the pedals.
The result takes some getting used to; push too hard from a standing start and the eROCKIT lurches forward, but once on the move, it's an incredible feeling, whipping along at up to 55mph on what still feels a bit like a bicycle. Fortunately, brakes, suspension and tyres are all motorcycle items, backed up by a substantial steel frame. The eROCKIT costs £10,000 in its native Germany, so if you ever wanted bionic legs, your steed awaits...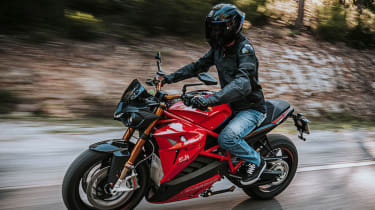 Energica Ego – from £17,690
The Energica, built in Italy's 'motorsport valley' of Modena, has its roots in racing and is the standard machine for the Moto-E series. Designed from the ground up as an electric bike, it's based around a 21.5kWh battery (bigger than that of any other production electric bike) and is faster and more powerful than anything else currently available.
Energica claims a 150mph top speed from the 107kW motor, along with top-spec sports-bike brakes, suspension and steel trellis frame. Regenerative braking co-ordinates with the anti-lock system, and in a practical touch, Park Assist has the bike inch backwards at 1.7mph to get you out of tight spots. It's also the only electric motorcycle with CCS rapid charging, which the maker says gives an 80% charge in 20 minutes. Pictured here is the Eva, with a more upright riding position and no fairing, but the same power and torque.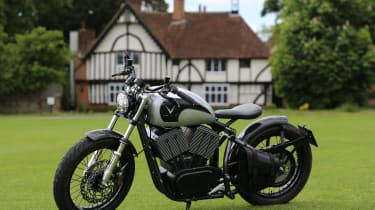 Veitis – around £40,000
Don't be fooled by the V-twin look – the Veitis is a 100% electric motorcycle, cleverly styled to ape a typical petrol-powered Harley-Davidson. It's either ersatz or fun, depending on your viewpoint. The bike is the brainchild of Steve Smith, who skippers luxury yachts for a living, but got fed up with the messy business of draining the fuel from his petrol bike whenever he wanted to take it aboard.
The Veitis is proudly all-British, with a quality steel frame, 11.7kWh battery pack (which hides inside that fake V-twin and fuel tank) and an 11kW motor. That's enough for a 70mph top speed, claimed 100-mile range and recharging time of just under four hours. Like the BMW, the Veitis isn't in full production yet, but that should happen soon. Being 'made in Britain', it's not cheap, but could this be the ultimate gin-palace accessory?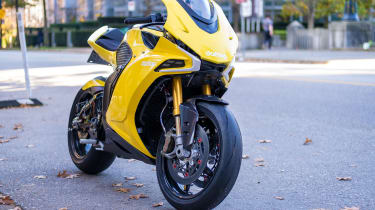 Damon Hypersport – from $17,000
Damon Motorcycles, based in Vancouver, unveiled its Hypersport in 2019 with a compelling trio of claimed figures: 200bhp, a 200mph top speed and a range of 200 miles. It bristles with high-tech equipment, such as 'shape-shifting' ergonomics and the ability to alert the rider to dangerous traffic situations coming up ahead.
CoPilot is an array of sensors mounted on the bike (a mix of radar and cameras) which can track the speed and direction of other road users – the rider is warned of potential danger through LED warning lights or vibrations through the bars. Shape-shifting ergonomics allow the rider to change the screen, seat, bars and footrest positions from sports bike to upright commuter at the touch of a button. The first batch of 25 Hypersports cost $40,000 each, while full production is expected to start in 2022. Prices kick off at $17,000 for the SE base model, which makes do with 100bhp, 120mph and a 108-mile range.
Tesla Model 3 facelift will be a double-edged sword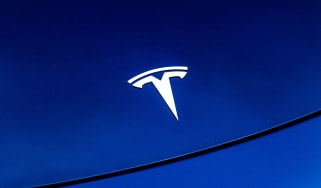 Tesla Model 3 facelift will be a double-edged sword
Tesla's updated EV will have an improved interior, greater range and a more affordable price – as well as one unfortunate drawback
Vauxhall Astra Electric: price, range and video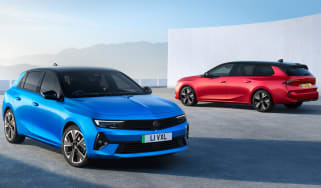 Vauxhall Astra Electric: price, range and video
The new Astra Electric shares its parts with the Peugeot e-308, with first deliveries due soon
Electric Ford Puma could become the UK's best-selling EV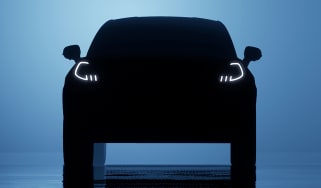 Electric Ford Puma could become the UK's best-selling EV
The Ford Puma EV is set to arrive in 2024 with a range of over 200 miles and a tweaked exterior design