Cheaper car insurance for young drivers
Just passed your test or only been driving for a couple of years? Our tips could help on your hunt for cheap insurance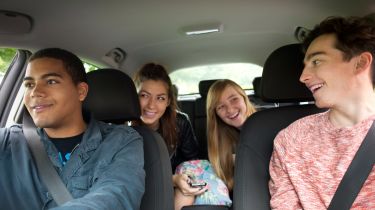 One of the most expensive elements of owning a car is insurance – especially for learners and recently qualified drivers. Chances are that most new drivers will have to pay an astronomically expensive premium – whether that's with their own policy or as a named driver on someone else's, and especially if they're still learning. It can be prohibitive for many, especially if you've already had to buy a car, pay for lessons, fuel, MoTs, servicing and so on.
Our short guide is here to help. Read on to see how to secure the cheapest possible insurance deal and keep costs down as you make your early steps into motoring.
'Black box' young-driver insurance
A number of insurance companies specialise in covering young drivers. Generally, the policies offered by these companies use a data-collection device known colloquially as a 'black box'. These systems are wired into your car and used to track driver inputs, speed and GPS location along with other parameters.
Put simply, if you drive sensibly you'll help to knock your insurance premium down; regularly speed or drive aggressively and your premium will rise or may be voided altogether. Some policies give you other rewards for driving well, such as shopping vouchers.
If you know you won't be tempted to break the rules of the road and are happy with 'big brother' keeping an eye on your driving style, a 'black box' policy is a good place to start on your hunt.
Manufacturer-backed young-driver insurance
If your hunt for reasonably priced insurance is happening in tandem with that for your first car, it makes sense to see if any manufacturer is offering a young-driver-focused insurance incentive with one of its smallest models.
Most of these deals are subject to individual eligibility – some no-claims history may be required, for example – but many offer a great foot-in-the-door approach to getting covered on your first car.
While these deals are often available on small petrol-powered cars usually aimed at younger drives, look hard enough and it'll be possible to secure an electric or hybrid car with manufacturer insurance incentives.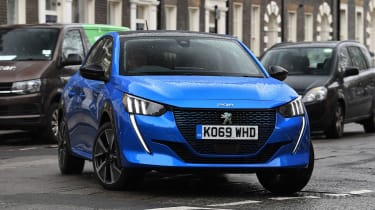 An example of the breed is Peugeot's 'Just Add Fuel' initiative. This includes three years' insurance, car tax, warranty, roadside assistance and servicing; for drivers aged 18-20 years old with less than two years' no-claims, the deal is subject to a 'black box' being fitted as detailed in the section above. The Peugeot e-208 is among the vehicles included in this scheme.
Comparison websites
Perhaps the most obvious way to get the best deal on car insurance as a young driver is to use an online comparison website. Simply enter your details over the course of a few pages and with the click of a button you can quickly see quotes from multiple insurers. 
It's worth being careful here with regard to the small print, however. To make sure that their results come out on top, some insurers use higher excesses and other tricks. The best way to get the most out of a comparison tool is to be as accurate as possible and to use any filters to whittle down your results.
Partnership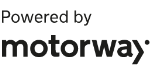 Need to sell your car?
Find your best offer from over 5,000+ dealers. It's that easy.
Also remember it's not always the case that fully comprehensive insurance is cheaper than third-party – and that adding a parent or older relative to your policy as a named driver may well lower the premium slightly.
Sometimes, if you're armed with a quote from one of these services, it pays to phone the actual insurance provider directly to see if they can match or better it.
For more advice on how to a cheap deal on your car insurance, you can read our tips in our other article. 
New Fisker Ocean Sport washes up in the UK: £36k for a 288-mile range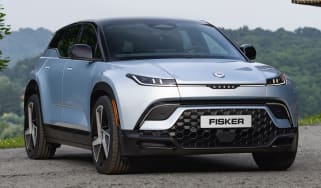 New Fisker Ocean Sport washes up in the UK: £36k for a 288-mile range
American EV startup Fisker has just launched its entry-level Ocean SUV in the UK, with a range of up to 288 miles
First contact: facelifted Kia EV6 will look even more like a UFO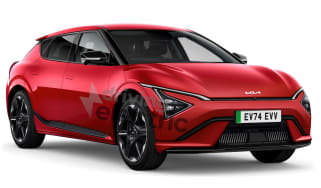 First contact: facelifted Kia EV6 will look even more like a UFO
Kia is readying an update for the EV6 crossover, which is set to include a new face and tech from the larger EV9
Big price cut: Electric Renault Megane prices slashed in time for Christmas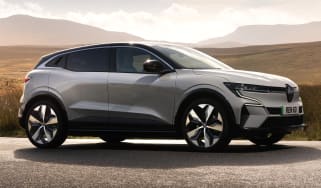 Big price cut: Electric Renault Megane prices slashed in time for Christmas
Renault Megane E-Tech gets a price drop of up to £3,500, bringing the starting price to just £34,495