How to check if an electric car is taxed, MoTd and insured
It pays to know if a car is fully legal for use on UK roads, especially during the used buying process. Our guide explains all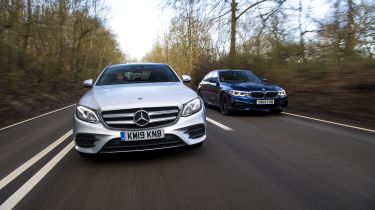 Thanks to the availability of free-to-use online tools, it's easy to check the details of any car for any reason. If you know its registration number, you can easily access the car's MoT history and due date, as well as its tax and insurance status. 
Checking this vital information should be a first port of call for any prospective buyer – it'll quickly flag up anything suspicious. It's also handy for keeping track of tax, insurance and MoT during ownership.
How to check road tax (VED) and MoT status
Checking a car's road tax and MoT status couldn't be simpler. On a dedicated page on the Government website, a checker tool is provided. Simply click the 'Start now' button and follow the steps, making sure you've got the registration number handy. You can enter this with or without the space in the middle. 
It's important to note the option to provide an 11-digit V5C reference number; you can use this to check which tax rate the car falls under. A separate page on the Government website is dedicated to the MoT history of a vehicle. A similar process of filling in details can be started by clicking the 'Start now' button. 
If you've done this correctly, a list of every MoT will be displayed – a very useful tool when trying to assess a used car's condition. Remember that the majority of electric cars won't be old enough to have been through an MoT yet, however.
How to check insurance status
You can check whether or not a car is insured by consulting the Motor Insurance Database. However, given the sensitivity of insurance information, you're only allowed to do so if you (or your employer) own the car, you're allowed to drive it or are an insurance broker working on behalf of someone else. 
If the above applies, simply input the car's registration number, confirm that you understand the data protection measures and complete the Captcha tickbox. Clicking on 'Check this vehicle' will then lead you to the relevant information, which in this case is a simple yes or no.  
New Fisker Ocean Sport washes up in the UK: £36k for a 288-mile range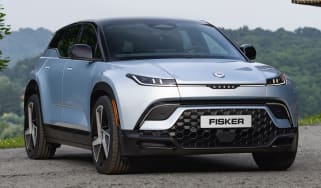 New Fisker Ocean Sport washes up in the UK: £36k for a 288-mile range
American EV startup Fisker has just launched its entry-level Ocean SUV in the UK, with a range of up to 288 miles
Big price cut: Electric Renault Megane prices slashed in time for Christmas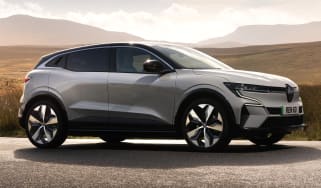 Big price cut: Electric Renault Megane prices slashed in time for Christmas
Renault Megane E-Tech gets a price drop of up to £3,500, bringing the starting price to just £34,495