Volvo baby electric SUV to lead new charge of electric models
Volvo is adding a smaller electric SUV to its range as part of wider plans to go purely electric by 2030; it's likely to be built in China, but will not use the previously rumoured XC20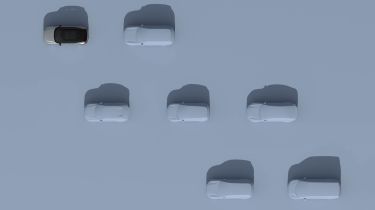 Volvo will introduce a small SUV to its rapidly expanding pure-electric range, but only after the arrival of the successor to the XC90, according to the company's CEO Hakan Samuelsson. The new model, which was expected to be called the XC20, is likely to be built in China and will be the first to use an all-new electric platform developed by the Swedish brand's parent firm Geely.
Details remain thin on the ground at the moment, as so far we've only seen the bird's-eye teaser image (above) that indicated its smaller size compared to the XC40. Other than the fact that it'll be all-electric, all we know is that it'll use the new SEA (Sustainable Experience Architecture) platform that was first shown at the 2020 Beijing Motor Show, underpinning the Lynk & Co Zero Concept.
It had been rumoured that Volvo's new compact electric SUV would be called the XC20, in line with the brand's existing models. However, that moniker may not feature on the final production car – Samuelsson told DrivingElectric: "If you look at cars today, they all have XC, T8, AWD, double-overhead-cam – their full specification on the rear of many cars Now we're talking about a new architecture – born electric, all electric. I think it's good and clear to mark that this is a new beginning."
"That's why we're not going to have numbers and letters – an engineering type of name. We're going to give cars a name as you give a newborn child. We have a very interesting and creative discussion going on about this."
The first teaser image was released earlier this year, alongside a statement from Volvo that it'll phase out all internal-combustion engines from its range, switching to fully electric by 2030. The brand also aims for 50% of its sales to be pure-electric by 2025, and it seems the new electric SUV will play a part in achieving that goal.
A launch date for Volvo's new small electric SUV hasn't been announced yet, but we do know it'll follow on from the successor to the current XC90, which will mark the arrival of the second generation of electric cars from Volvo. We got our first glimpse at that new generation of zero-emission vehicles earlier in June 2021, when Volvo unveiled the Concept Recharge.
So far, Volvo has launched just two electric models – the XC40 Recharge Twin and the C40 electric coupe-SUV – in addition to plug-in hybrid variants of all its current models.
New electric cars coming in 2022 and beyond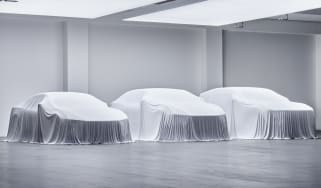 New electric cars coming in 2022 and beyond
Fisker PEAR: electric SUV could start from close to £25,000, says CEO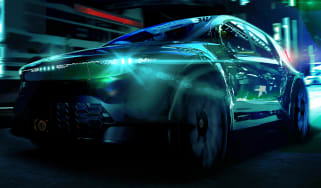 Fisker PEAR: electric SUV could start from close to £25,000, says CEO
Top 10 best seven-seater electric and hybrid cars 2022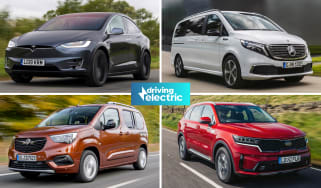 Top 10 best seven-seater electric and hybrid cars 2022
If the regular crop of electrified SUVs and family cars don't provide enough practicality for you, then take a closer look at the range of electric an…
Top 10 cheapest electric cars 2022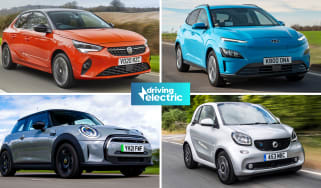 Top 10 cheapest electric cars 2022
Contrary to popular opinion, not all electric cars are expensive. Here are the cheapest ones available in the UK right now
New electric cars coming in 2022 and beyond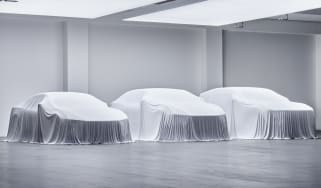 New electric cars coming in 2022 and beyond
With electric cars making up an ever-increasing proportion of sales, the industry is working flat out to launch new models – here's what's on the way …