Baby Volvo 'EX30' electric SUV to be unveiled in 2023
Volvo's smallest EV will use the same platform as the new Smart #1, and is expected to be built in China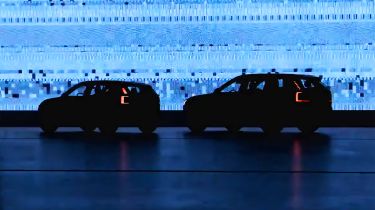 Volvo has teased the arrival of a baby electric SUV in 2023 during the reveal of its new flagship EV, the seven-seat EX90. The short teaser video showed the two models side-by-side, demonstrating the compact dimensions of the Swedish brand's new entry-level EV and some styling cues it will share with the EX90.
The video only shows the rear of the new model, but we can see it will feature a set of C-shaped taillights and additional lighting on either side of the back window, just like the EX90. Unsurprisingly for a modern Volvo, the compact electric SUV's silhouette is rather boxy, but it also gets a roofline that gently slopes towards the rear.
While we are set to get our first look in 2023, we don't expect Volvo's baby electric SUV to go on sale until 2024. Other than the fact it'll be all-electric, and it's expected to be built in China, all we know is that it'll use the new SEA (Sustainable Experience Architecture) platform used to underpin the brand-new Smart #1. The Smart #1 offers a range of 273 miles on a single charge and 150kW rapid charging speeds for topping up its 66kWh battery, and we expect the #1's Swedish sister car to boast similar stats.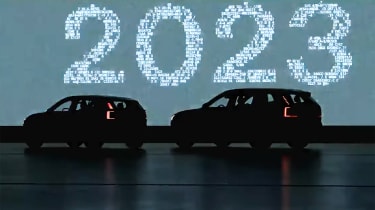 The idea of Volvo changing its nomenclature from numbers and letters to proper names was floated in 2021, however, recent trademarks suggest that the forthcoming model will be called the EX30. The '30' denotes it's the smallest model in Volvo's range, while the 'EX', like in the larger EX90, signifies electric power in the form of an SUV. The EX40 name has also been trademarked and could be another naming option for the new model.  
An exact date for the debut of Volvo's new small electric SUV hasn't been announced yet, but details about it are likely to start filtering through over the coming months. Considering it'll be smaller than the existing XC40 Recharge, potential rivals for the EX30 range from the Kia Niro EV and Jeep Avenger, to the more premium electric crossovers like the BMW iX1.
So far, Volvo has launched three electric models – the aforementioned XC40 Recharge SUV and seven-seat EX90, plus the C40 coupe-SUV – but has said it will be unveiling one new EV every year before it becomes an electric-only brand in 2030. The brand also aims for 50% of its sales to be pure-electric by 2025, and it seems the new electric SUV will play a part in achieving that goal.
New Fisker Ocean Extreme will have longest range of any electric SUV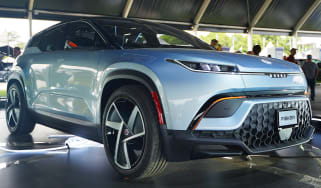 New Fisker Ocean Extreme will have longest range of any electric SUV
Electric Smart #3 SUV will be the biggest Smart ever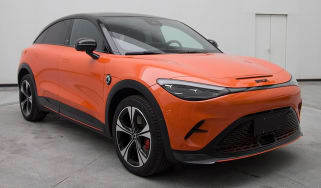 Electric Smart #3 SUV will be the biggest Smart ever
New Ford Explorer electric SUV revealed in full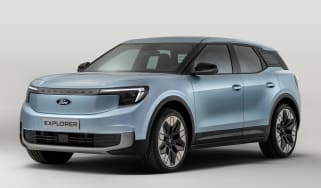 New Ford Explorer electric SUV revealed in full
Ford's new electric crossover boasts a range of more than 300 miles and will be built on the same platform as the Volkswagen ID.4 SUV
Electric car battery life: how to preserve your battery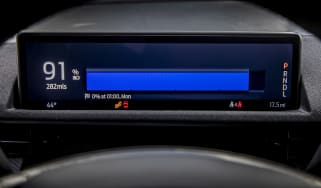 Electric car battery life: how to preserve your battery
Here's how to preserve your electric car's battery life and how much a replacement will cost if you need one
Top 10 best 4WD electric cars 2023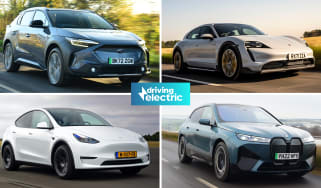 Top 10 best 4WD electric cars 2023
Whether you're looking to venture off-road, or just want some extra assurance in the winter months, we list the best four-wheel-drive electric cars on…