VW Transporter hybrid van: new T7 to launch in 2021 with plug-in option
A prototype plug-in hybrid version of the next-generation Volkswagen Transporter T7 has been spotted testing in Germany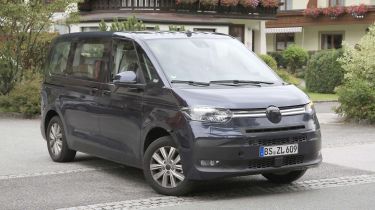 Volkswagen is set to make plug-in hybrid power an option in the next-generation T7 version of its evergreen Transporter medium-sized van, set to launch at some point in 2021.
A prototype model was spotted undergoing testing on Germany's Nurburgring race circuit in June 2020, with a second 'filler flap' visible on its bodywork, hinting at the presence of a charging socket. Further spy shots emerged in late September showing a T7 Transporter wearing much less camouflage, sporting the same large socket cover and 'hybrid test vehicle' stickers.
The current Transporter (the T6) is available with petrol and diesel engines, however a zero-emissions electric version – the ABT e-Transporter – has been developed on behalf of VW by engineering firm ABT.
In future, Volkswagen is expected to launch a new dedicated electric van separate from the Transporter, perhaps drawing inspiration from the Budd-e and ID.Buzz electric commercial vehicle prototypes.
This means there's unlikely to be a fully electric version of the T7 Transporter as well, but as these pictures show, it will get plug-in hybrid power in order to compete with rivals like the Ford Transit Custom Plug-In Hybrid. There's no technical data on the T7 Transporter hybrid available yet, but it will need an electric range in the region of 35 miles in order to match the Transit.
It could use a version of the 1.4-litre turbocharged petrol-electric powertrain already seen in Volkswagen Group's passenger-car plug-in hybrids, such as the Volkswagen Golf GTE, Volkswagen Passat GTE, Volkswagen Arteon eHybrid, Skoda Octavia iV, Skoda Superb iV and SEAT Leon eHybrid, producing anything from 201 to 242bhp.
VW Transporter electric: prices, specification and on-sale date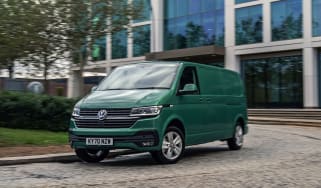 VW Transporter electric: prices, specification and on-sale date
Electric van myths busted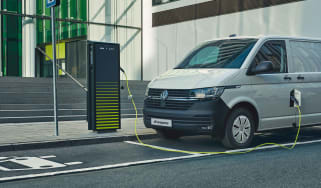 Electric van myths busted
Best electric mopeds 2021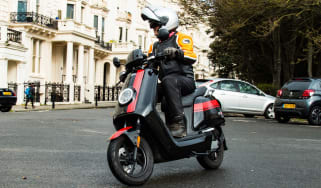 Best electric mopeds 2021
We run down the best electric mopeds you can buy, from some mainstream and some not so well known names
Best plug-in hybrid SUVs 2021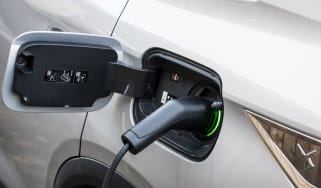 Best plug-in hybrid SUVs 2021
A good plug-in hybrid SUV should combine low running costs with excellent practicality. These are some of the best on sale right now
Best electric SUVs 2021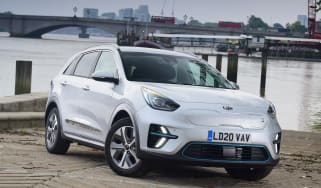 Best electric SUVs 2021
Our selection of the best electric SUVs you can buy features cars that promise to mix style, practicality and rock-bottom running costs