Vauxhall Mokka Electric now boasts 252-mile range
Extra range thanks to a larger battery and more powerful electric motor; order books for updated Mokka Electric open in March 2023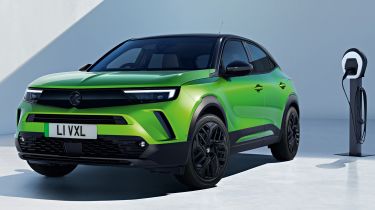 The Vauxhall Mokka Electric (formally called the Mokka-e) has been updated for 2023, but don't try to spot any styling tweaks because all the changes are under the metal. The compact electric SUV has been fitted with a bigger battery and more powerful electric motor to boost its efficiency, range and performance.
The new 54kWh battery is only slightly larger than the 50kWh unit the Mokka Electric launched with, but it's also more efficient and has increased the car's range from 209 miles to 252 miles – or more than 20%. This brings the Mokka Electric's range closer to rivals like the Smart #1 (273 miles) and Kia Niro EV (285 miles), as well as surpassing the new Jeep Avenger (248 miles) which uses the same running gear as the Vauxhall.
The Mokka Electric's 100kW maximum charging speed is unchanged, but it will still allow for a 0-80% top-up in half an hour from a suitably fast rapid charger. The already compact EV hasn't lost any passenger or boot space because of the larger battery, either. 
The boost in power from 134bhp to 154bhp should result in a slightly quicker 0-62mph time than the current model, but Vauxhall hasn't revealed an exact figure just yet – only that it will be "under 10 seconds". The British brand has confirmed top speed in the Mokka Electric will remain electronically limited to 93mph.
There have been no other changes made to the compact electric SUV, unlike its sister car the DS 3 E-TENSE which received a significant facelift and some technology upgrades earlier this year. That car also gets the new 154bhp motor and 54kWh battery combination – for an official range of 250 miles. 
Order books for the updated Vauxhall Mokka Electric open in March, with the first examples due to arrive soon after. Pricing remains under wraps at the moment, but we don't expect too much of an increase over the current model's £34,910 starting price.
Considering the recently-unveiled Vauxhall Astra Electric uses an almost identical powertrain to the updated Mokka Electric, we expect the Corsa Electric hatchback will be getting updated fairly soon as well.
First contact: facelifted Kia EV6 will look even more like a UFO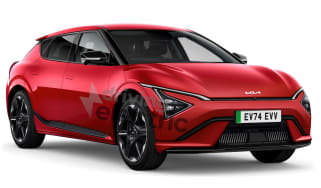 First contact: facelifted Kia EV6 will look even more like a UFO
Top 10 best electric family cars 2023/2024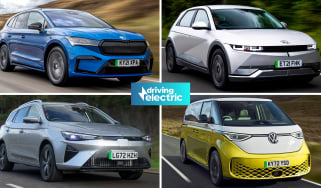 Top 10 best electric family cars 2023/2024
First contact: facelifted Kia EV6 will look even more like a UFO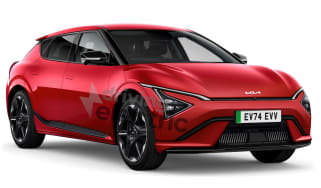 First contact: facelifted Kia EV6 will look even more like a UFO
Kia is readying an update for the EV6 crossover, which is set to include a new face and tech from the larger EV9
New Fisker Ocean Sport washes up in the UK: £36k for a 288-mile range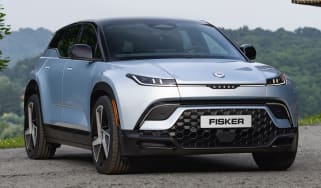 New Fisker Ocean Sport washes up in the UK: £36k for a 288-mile range
American EV startup Fisker has just launched its entry-level Ocean SUV in the UK, with a range of up to 288 miles
New Vauxhall Vivaro Electric is cheaper, yet has more range and tech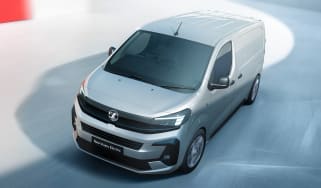 New Vauxhall Vivaro Electric is cheaper, yet has more range and tech
Vauxhall has given its Vivaro Electric panel van a mid-life refresh with a new face and some of the latest tech