DS 3 Crossback E-TENSE updated with new look and bigger battery
The smallest model in the DS range now manages 250 miles on a charge and should be slightly faster than before
The DS 3 Crossback has been facelifted for 2022, with a number of changes inside and out. One of these is that the Crossback name has been dropped, with the French brand now referring to its smallest SUV simply as the 'New DS 3'. 
Facelifted cars are marked out by a pair of vertical LED strakes each side of the grille, which itself has become wider with this update. Depending on the trim level, the grille is decorated with gloss black or chromed diamond tips. DS has added a black strip to the rear tail-lights, and the old Crossback lettering across the tailgate has been replaced by 'DS Automobiles'.
New 18-inch wheels are available for the E-TENSE electric model, complete with tall and narrow eco tyres. Two new paint colours, including a deep Diva Red shade, are now available.
The pre-facelift DS 3 Crossback E-TENSE used a 134bhp electric motor and a 50kWh battery, but both have been upgraded for the new DS 3 E-TENSE. Power now stands at 154bhp (torque is the same at 260Nm), while a new 54kWh battery has helped boost range from 193 miles to 250 miles.
That's a useful increase and puts the DS 3 above the rival Lexus UX 300e with regards to range. For now, it's also more than you get in the mechanically similar Peugeot e-2008, Citroen e-C4 and Vauxhall Mokka-e, although parent group Stellantis has now updated the Peugeot e-208 with the same powertrain so it won't be long before the SUVs get this attention as well.
A heat pump is fitted as standard and the battery gets thermal conditioning, and these additions should increase cold-weather range and battery longevity. Buyers can download the MyDS app, which allows you to remotely start battery charging, pre-heat the cabin on cold days, switch on the headlights and unlock the doors. You can also send sat nav destinations from your phone to the car's media system.
Speaking of which, all cars now get a new high-definition 10.3-inch touchscreen. In comparison, pre-facelift cars in lower specifications got an offset seven-inch display. LED headlights are now fitted as standard too, providing increased brightness and lower energy consumption than the halogen bulbs previously used. Matrix LED headlights are available as an option.
DS says it has simplified the trim level structure to make it easier for customers, but further details haven't been revealed yet. We're also waiting on UK pricing; it shouldn't be too long as the facelifted car is already on sale in France.
MINI Cooper Electric: pricing and specs for British-built electric supermini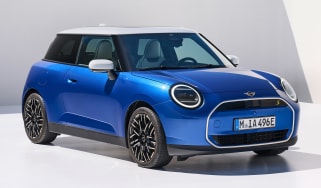 MINI Cooper Electric: pricing and specs for British-built electric supermini
Electric Renault 5: prices, 2024 launch date and teaser images of the MINI Cooper rival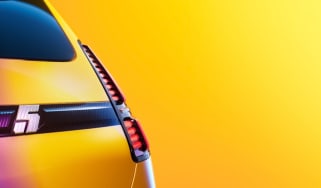 Electric Renault 5: prices, 2024 launch date and teaser images of the MINI Cooper rival
DrivingElectric Awards 2024: the winners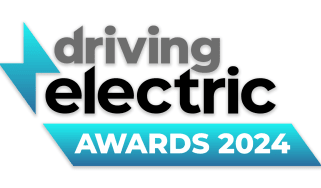 DrivingElectric Awards 2024: the winners
We celebrate the very best products in the EV world
Tesla Cybertruck: pricing and specs for Elon Musk's electric pickup truck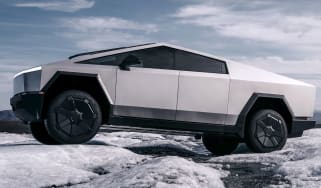 Tesla Cybertruck: pricing and specs for Elon Musk's electric pickup truck
The Tesla pickup truck is now on sale, with a range of up to 340 miles and a starting price of just over $60,000