Vauxhall extends free home charger deal for EV customers
The offer is available to buyers of any of Vauxhall's electric cars until the beginning of October 2021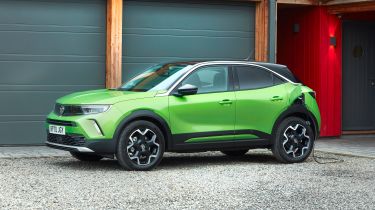 Vauxhall has extended its offer of a free home wallbox charger and 30,000 miles worth of free charging at home until October for new customers of its electric-car range.
Initially only available on the Corsa-e, the deal is now also available to Mokka-e, Combo-e and Vivaro-e Life customers, too. Customers with private off-street parking can receive a free Pulsar Plus home charger from Wallbox, which will fully recharge a Mokka-e in just over seven hours.
The offer also gives customers access to an exclusive British Gas tariff, with Vauxhall crediting owner's accounts to cover the cost of charging for the equivalent of 30,000 miles over a three-year period. The dual-rate tariff is fixed price until 31 August 2024, with off-peak rates applying from 12am to 5am for cheaper charging sessions.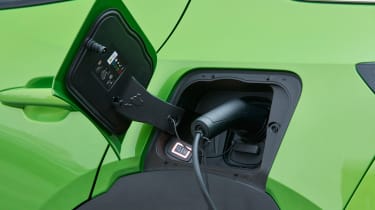 The offer is valid on orders placed by 5 October 2021 and includes cars brought on a Personal Contract Purchase (PCP), Conditional Sale (CS) and Personal Contract Hire (PCH). Vauxhall hopes the deal will encourage more people to make the switch to electric, with the brand itself planning to only produce electric cars from 2028.
In addition to the free home wallbox charger and energy credits, for a limited time, customers of Vauxhall's range of electric cars also receive a free six-month subscription to the BP Pulse public charging network, which typically costs £7.85 per month. 
Subscribers enjoy lower rates than registered users or those making contactless payments. They're charged 16p per kWh at AC chargers (up to 22kW), 23p per kWh at the network's 43kW and 50kW DC rapid chargers and 27p per kWh at its 150kW DC ultra-rapid chargers.
The BP Pulse network currently features over 8,000 charging points across the UK, including 150kW ultra-rapid units that can top up a Corsa-e's battery from 10-80% in 28 minutes.
Vauxhall Frontera to arrive as Crossland EV replacement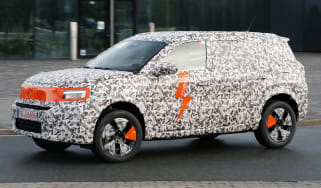 Vauxhall Frontera to arrive as Crossland EV replacement
Vauxhall Manta electric SUV previewed by new concept car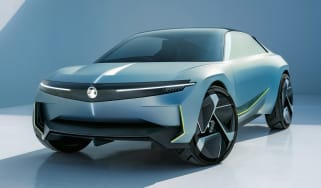 Vauxhall Manta electric SUV previewed by new concept car
Electric Renault 5: prices, 2024 launch date and teaser images of the MINI Cooper rival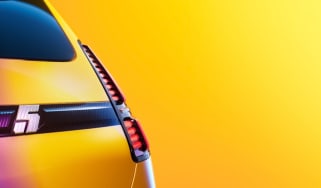 Electric Renault 5: prices, 2024 launch date and teaser images of the MINI Cooper rival
New official teaser pictures for Renault's electric supermini confirm the 5's reveal in February 2024
Big price cut: Electric Renault Megane prices slashed in time for Christmas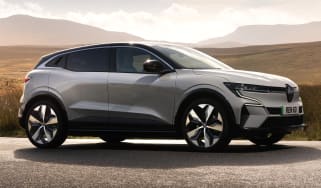 Big price cut: Electric Renault Megane prices slashed in time for Christmas
Renault Megane E-Tech gets a price drop of up to £3,500, bringing the starting price to just £34,495