Toyota Mirai (2015-2020) review
The Toyota Mirai provides a taste of how good hydrogen fuel-cell technology can be, but it's not a feasible option for private motorists just yet
Pros
Quick to refuel
Emits only water
Drives like any electric car
Cons
Only a handful of hydrogen pumps in UK
Hyundai NEXO has a longer range
Very expensive to lease or buy
| Car type | 0-62mph | CO2 emissions | Top speed |
| --- | --- | --- | --- |
| Hydrogen | 9.6s | 0g/km | 111mph |
The first-generation Toyota Mirai is at the pointy end of a potential revolution in how cars are powered; it was one of the first hydrogen fuel-cell cars to go on sale in the UK. The first thing you need to know is that a fuel-cell car is an electric car, just like the battery-powered electric cars we're familiar with. Drive still comes from an electric motor (which turns the front wheels, in the Mirai's case).
The power for that motor, however, comes not from a battery but from fuel cells – also known as a hydrogen 'stack'. These cells have no moving parts, and unless you have a science degree, you only need to know that they produce electricity by reacting hydrogen with oxygen in the presence of a catalyst. The process splits hydrogen molecules into negative and positively charged particles, creating a current.
Basically, you fill the car's high-pressure tanks with hydrogen (a process that takes minutes and is just like filling up with petrol or diesel), witchcraft happens and you have an electric car that's just as safe as any modern car, drives just as serenely as any electric car and will do some 300 miles before you need to find another filling station. No cables or charging are required, and the only emission is the water that drips out of the back of.
Physically, the Mirai is a large saloon similar in size to a Ford Mondeo, but with oddly gawky styling. Unlike most electric cars – battery-powered ones anyway – it has a gaping grille designed to funnel oxygen into the fuel cell. The hydrogen is stored in two small and phenomenally tough carbonfibre tanks, where it's compressed to an incredible 10,000psi of pressure.
One five-kilograme hydrogen fill (equivalent to around 130 litres of petrol) is enough to take you 300 miles. The rest of the powertrain is just like a Toyota Prius hybrid, with variations on the theme already fitted to more than 2.5 million vehicles around the world.
With 152bhp and plenty of torque, the Mirai drives in a similar fashion to many other electric cars. It's quick off the mark and around town, and performs like a 2.0-litre saloon car with a comfortable ride but not much handling panache. There's no engine noise and very little wind rush evident inside, the latter thanks to a well-insulated interior. There's only one trim level, but the specification is high, with a touchscreen navigation system, heated seats for all and a safety package including automatic emergency braking and blind-spot monitoring.
It would all make a lot of sense, were it not for two critical factors. One is the eye-watering price tag and the other is the scarcity of hydrogen pumps available to the public. There are only a handful of hydrogen fuel stations in action, most of them around London and the south of the country, and that situation isn't set to get better any time soon.
While Toyota isn't taking a leaf out of Tesla's book and installing its own network of filling points, the UK government is promoting the development of a sustainable 'hydrogen economy'. With Hyundai also encouraging hydrogen uptake with its NEXO SUV, Toyota is in good company as it pushes for hydrogen to become more mainstream.
Partnership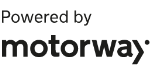 Need to sell your car?
Find your best offer from over 5,000+ dealers. It's that easy.
For the moment, though, most of the hydrogen used in the UK comes from natural gas and so has a significant CO2 footprint of its own, and it looks set to be many years before any hydrogen car can be considered a genuinely recommendable transport option for the masses. For a more detailed look at the Toyota Mirai, read on for the rest of our in-depth review...