Novitec releases Tesla Model 3 upgrade kit
German tuner has previously made parts for Model S and Model X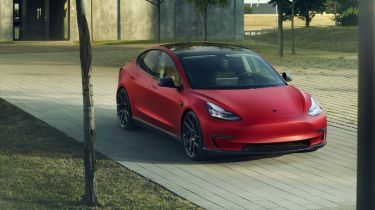 German tuning and performance parts company Novitec has released a sporty bodykit, alloy wheels and suspension upgrade kit for the Tesla Model 3 electric car.
The firm is best known for modifying cars from Italian brands Ferrari, Fiat and Alfa Romeo, but has also produced enhancements for the Tesla Model S and Tesla Model X SUV, making a Model 3 kit a natural next step.
Its Model 3 kit includes carbon body parts that give a sportier look and, the company claims, improved aerodynamic performance. They're available either in bare carbon or painted to match the car.
Front and rear spoiler lips are also available, as well as rocker panels that run along the sides of the car. The look is complemented by a set of forged 21-inch Vossen NV2 alloy wheels, with a five double-spoke design.
Novitec says the wheels optimise the venting and cooling of the Model 3's brakes, with each one manufactured to fit a specific corner of the car. A total of 72 different colour finishes are offered for the wheels, as well as a choice of brushed or polished finish.
Suspension upgrades include new springs that are fitted to the Model 3's standard shock absorbers, lowering the ride height by 30mm. Novitec's aluminium sport suspension kit, meanwhile, can lower the ride height by up to 40mm depending on the customer's preference.
Novitec claims the reduced drag that results from lowering the car's ride height can reduce power consumption on long-distance journeys by up to seven percent. 
Finally, Novitec offers interior trim upgrades for the Model 3, using leather or Alcantara materials.
Tesla Model 3 facelift will be a double-edged sword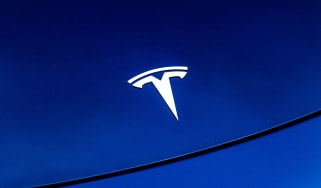 Tesla Model 3 facelift will be a double-edged sword
Top 5 best electric sports cars 2023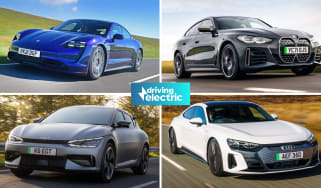 Top 5 best electric sports cars 2023
Tesla slashes Model 3 and Model Y prices by up to £8k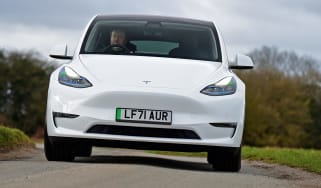 Tesla slashes Model 3 and Model Y prices by up to £8k
Tesla Model 3 facelift will be a double-edged sword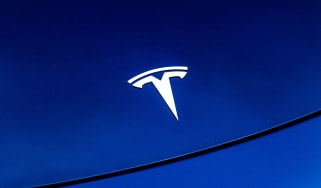 Tesla Model 3 facelift will be a double-edged sword
Tesla's updated EV will have an improved interior, greater range and a more affordable price – as well as one unfortunate drawback
Vauxhall Astra Electric: price, range and video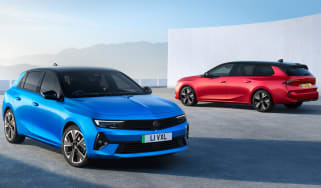 Vauxhall Astra Electric: price, range and video
The new Astra Electric shares its parts with the Peugeot e-308, with first deliveries due soon