Peugeot e-2008 vs Hyundai Kona Electric vs Kia Soul EV: performance and handling
Both the Peugeot and Hyundai put up a good fight, but the Kia offers the best driving experience here
Driving a Peugeot e-2008 is somewhat similar to driving a petrol-powered 2008, which is impressive as the e-2008 is quite a bit heavier. The steering feels quick due to a relatively small steering wheel and the way Peugeot's engineers have designed the system. Corners are tackled with relatively little body roll, which is partly thanks to the (weighty) battery pack being mounted low in the chassis. 
For a small SUV, the Peugeot's acceleration is strong, with its official 0-62mph time coming in at 8.5 seconds – faster than a traditionally fuelled 2008. Being an electric car, torque delivery feels very eager and as a result performance seems quite strong – at least when driving at town speeds. 
Power is fed from the battery to the front wheels by a single electric motor that produces 134bhp and 300Nm of torque. Unfortunately (for Peugeot), these numbers are significantly down on those of the Kia Soul EV and Hyundai Kona Electric. Even so, there are a number of driving modes that can be selected to tailor the e-2008 to your preferences. 'Eco' helps preserve energy by making the throttle less responsive, 'Normal' is, well, normal and 'Sport' sharpens up the driving experience.
There are also two regenerative braking settings (less than you get in either the Kona or Soul) that can be used to decide how much braking force is applied by the electric motor when the throttle is lifted. Unfortunately, neither setting is strong enough to make one-pedal driving possible.
There are other issues, too, as the underpinnings on which all 2008s are built (called the 'CMP platform' in Peugeot-speak) have a few drawbacks. For example, the suspension sometimes struggles to dampen blows from certain bumps, and the resulting jolt can knock a driver off their chosen line. By and large, though, the level of comfort and refinement on offer is good, even if it doesn't quite measure up to the competition faced here. 
Splitting the Kia and Hyundai in terms of refinement is harder. The updates Hyundai made for 2021 didn't include changes to the suspension. As a result, on the open road, the Kona Electric is quiet, smooth and manages to deal with bumps better than the Peugeot without giving anything away in terms of body control.
One area where the Kona Electric excels (in fact all three perform well here) is how smooth and easy it is to drive around town – this is largely thanks to gearchanges being a thing of the past. Such easy-going motoring doesn't mean the Kona is slow; in fact, performance is brisk, with a 0-62mph time of 7.9 seconds – a good six tenths faster than the e-2008. Such a time is possible thanks to a 201bhp electric motor (that can produce 395Nm of torque) powering the front wheels. The Soul EV has identical output figures from its motor.
Hyundai's regenerative braking system works really well, too. There are multiple modes that can be flicked through using paddles behind the steering wheel – and Kia uses the same setup for the Soul EV. Like other electric cars, such as Nissan's Leaf, the highest setting is powerful enough to bring the Kona to a stop without you having to touch the brakes.
Partnership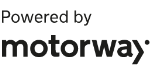 Need to sell your car?
Find your best offer from over 5,000+ dealers. It's that easy.
For the most part, things are very similar in the Kia, where a smooth ride is the order of the day. Acceleration is marginally better, though, with a 0-62mph sprint time of only 7.6 seconds (three tenths less than the Hyundai and almost a full second faster than the Peugeot).
Truth be told, the Kia's ride is what sets it apart from the Peugeot (in terms of driving, at least). Much like the Kona, it feels more sophisticated on the road and is better at controlling any impacts bumps and imperfections may cause. This isn't as a result of stiff suspension, though, as the Kia feels more cushioned than its French rival. 
One feature that all these cars possess is a general feeling of relaxation – largely down to having no combustion engine rattling away under the bonnet. That said, the Soul EV rates highest in this area. As for steering, the Soul feels more solid than the Peugeot thanks to a reassuring weight when turning the wheel. Despite this, the Kia is slower to change direction than its European rival, but considering models like these aren't intended as sports cars, this won't be a big issue for many.