Peugeot e-2008 vs Hyundai Kona Electric vs Kia Soul EV: range and charging
The Hyundai and Kia draw first blood, boasting greater range thanks to their bigger batteries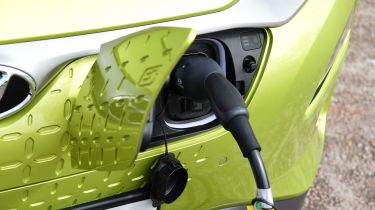 Compared to the first generation of fully electric cars that started appearing around a decade ago, all three contenders have significantly improved official ranges. That's not to say they're equal, though, as the Peugeot e-2008 is outclassed by both rivals in this regard. Even so, for those expecting to predominantly undertake shorter journeys, this is no bad thing, as the Peugeot's smaller battery pack does have benefits, such as helping keep costs down.
Both the Hyundai Kona Electric and Kia Soul EV have very similar figures when it comes to range, although, as Hyundai and Kia are part of the same company (and hence share technology) this is to be expected. As part of updates in mid-2020, Hyundai increased the claimed range of the Kona to 300 miles (from 278). The South Korean manufacturer puts the increase down to improved underbody aerodynamics, low-resistance tyres and small chassis tweaks.
Kia's Soul EV makes do with a claimed range of 280 miles, but it uses the same 64kWh battery pack as in the Kona. For reference, that figure is usable energy. Even though the Kia's figure is 20 miles down on its in-house rival, it's still 74 miles more than the e-2008 – which Peugeot claims is capable of up to 206 miles on a charge. This shorter range is due to a smaller 50kWh battery, of which only 45kWh is usable. Furthermore, the Kia and Hyundai both feature more regenerative braking modes which, depending on personal preference, can be a plus for the driving experience.  
As the e-2008 is significantly lighter than both its rivals (137kg less than the Hyundai and 209kg less than the Kia) it'd be reasonable to think it might be more efficient. After all, it has less weight to carry around. During our tests, though, we recorded identical efficiencies for the e-2008 and Kona Electric of 3.8 miles per kWh.
In the real world, this translates to a range of 171 miles for the Peugeot and 243 miles (thanks to its larger battery) for the Hyundai.  Surprisingly, the hefty Kia Soul EV was the most efficient, coming in at calculated 3.9 miles per kWh for a projected real-world range of 250 miles.
Charging
All three cars can be plugged into a 100kW charging point, and it would be the Peugeot's battery pack that finished topping up first (thanks to its smaller size). In fact, using a 100kW connection, zero to 80% takes the e-2008 just half an hour, but the same task takes the Kia and Hyundai 54 minutes. Coincidently, this time is four minutes longer than it takes an e-2008 to go from zero to 80% using a less powerful 50kW supply.
As the majority of drivers will charge at home (where power supplies rarely exceed 11kW) these rapid charge times only tell half the story. When it comes to plugging in at home, on-board chargers can be vital. In this regard, the Kona comes out on top, as its on-board charger can handle up to 10.5kW. Next is the Peugeot, rated at 7.4kW, and last is the Kia, which comes with a 6.6kW charger built-in.
Partnership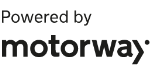 Need to sell your car?
Find your best offer from over 5,000+ dealers. It's that easy.
Charge times are as follows: the Kona Electric will take seven and a half hours to fully top up using an 11kW supply, while the Soul EV will take nine hours and 35 minutes to go from zero to full using a 7kW supply. Finally, the e-2008 (again using a 7kW supply) can brim its battery in seven and a half hours. As all three come with thermal battery management, the charge times and predicted ranges should all be somewhat consistent.
When it comes to plugging in, Kia and Hyundai have chosen to install their charging sockets at the front of their cars, while Peugeot went with a more traditional look, locating it above the passenger-side rear wheel. One last thing to note on charging: a three-pin plug is an optional extra for the e-2008, although as many electric-car drivers will have a wallbox installed, such an adaptor would likely get little use.