Vauxhall Corsa-e vs Renault ZOE: range and charging
The ZOE can go further than the Corsa-e on a single charge, but is slower to charge at public stations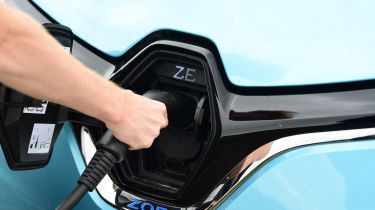 The Renault ZOE has a 55kWh battery, which is slightly larger than the Vauxhall Corsa-e's 50kWh unit. The usable capacity of each is slightly less than that, at 52kWh for the Renault and 45kWh for the Vauxhall.
This means you can expect to get further on a single charge in the ZOE. The official figures are 209 miles for the Vauxhall and 238 miles for the Renault, although as usual our real-world figures are a bit lower than that. In our test the ZOE managed a 203-mile range and the Corsa-e could go 171 miles.
Part of that is because of the slightly larger battery in the Renault, but it's also just under 30kg lighter than the Vauxhall, at 1,502kg. Every kilo makes a difference as there's more weight for the motor to drag around, reducing the range it can go.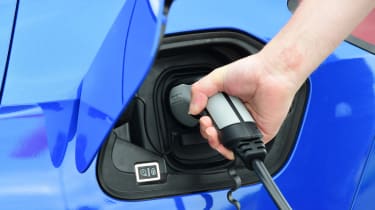 Charging
The Vauxhall Corsa-e makes up for its slight lack of range next to its rival by offering faster charging capabilities. Its 100kW maximum charging rate is double that of the ZOE's 50kW maximum, so it can be topped up from 10-80 per cent in less than half an hour. As you'd expect, the Renault takes just under an hour to do the same.
That makes a big difference on long trips, so even though the Vauxhall has less total range, it's better for quick top-ups. The Renault still wins when it comes to day-to-day use, though, because both cars can be charged up overnight at home.
A typical home wallbox charger (7.4kW) will bring the ZOE from 0 to 100 per cent charge in eight and a half hours. The smaller battery in the Corsa-e means the same takes a little less time, at seven-and-a-quarter hours.