Twin test: Hyundai Ioniq Hybrid vs Toyota Prius Hybrid
The Toyota Prius is the car that helped start the hybrid revolution, and it's now available with four-wheel drive. Can it stay ahead of the recently facelifted Hyundai Ioniq Hybrid?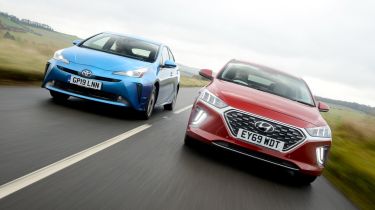 Toyota famously started the hybrid revolution with the Prius, a car that has remained at the top of its class over a number of generations. Clearly inspired by the Prius in philosophy, mechanicals and design, the Hyundai Ioniq arrived as a direct competitor in 2016 and has continued to impress with great build quality, decent driving dynamics and practicality on its side.
Toyota has recently added the option of four-wheel drive – by way of an extra electric motor – to the Prius range, while Hyundai's front-drive-only Ioniq was updated in the latter half of 2019 with a facelift, new infotainment and some interior improvements.
Hyundai Ioniq Hybrid Premium SE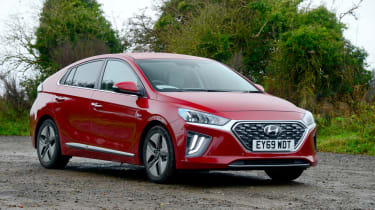 Pros: Easy to drive, cheaper to buy, excellent infotainment
Cons: Less refined, could ride better, not the most efficient
Toyota Prius Business Edition Plus AWD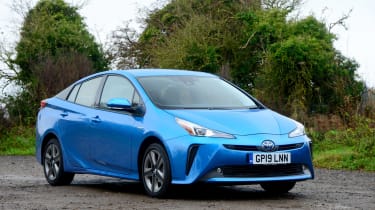 Pros: Cheap to run, good to drive, great ride quality
Cons: Expensive, poor infotainment, surplus four-wheel drive
Chances are that the choice between Ioniq and Prius will be made by company-car users looking for frugal transport with low tax rates, although either could be suitable for private buyers looking for a practical, cheap-to-run family transport. It's important, therefore, that each can hold its own not just in the economy and emissions stakes, but also in terms of practicality, comfort and reliability.
Read on for our full in-depth comparison between these two cars...