BMW 330e vs Volvo S60 T8: range, charging and fuel economy
There's little to choose between the pair in this area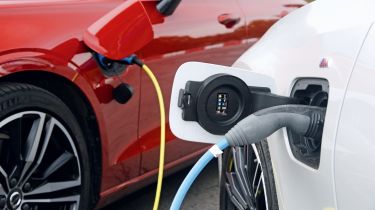 The electric range of the BMW 330e is about as good as it gets in the class. Complete with a 12kWh battery that has a usable capacity of 10.4kWh (a small portion of any battery sits idle to preserve the cell longevity), even on 18-inch wheels and in M Sport trim it has an official electric range of 36 miles.    More importantly, in the cold, wintry conditions we tested it in, it returned 31 miles in mixed motorway and town use in electric mode, showing average efficiency of 3.2 miles per kWh. It seems reasonable that you'd get close to the claimed figure in warmer weather.
That all makes the BMW comparable to, if not a mite better than, the Volvo S60 when it comes to covering your daily mileage without waking the engine. It's also a really neat touch that you can not only hold the battery charge for later in the journey (or charge the battery with the petrol engine if you wish), but choose what percentage you want to hold, too.
The Volvo is right up there with the BMW for pure-electric running. In 'Pure' mode for zero-emissions driving at up to and beyond motorway speeds, we found the S60 will do 29 miles even on a dark, chilly winter morning with a few motorway miles covered. Given that cold weather can reduce electric range by as much as 30% on any electric car, it's likely that you'll get close to the official 36-mile range with careful driving in warmer weather.
Mind you, the Volvo's powertrain is more inclined to fire up the petrol engine even in Pure mode if you go for a strong burst of acceleration, so you need to be a bit gentler to keep it from burning petrol than you do in the BMW. It's also worth mentioning that the Polestar software upgrade on our test car doesn't affect the electric range; it only tweaks the power coming from the petrol engine, leaving the suspension, aerodynamics and electric range as they are on a standard S60 T8 R-Design. Adding bigger wheels eats away at the electric range of any car, though, so stick with the 18-inch alloys fitted to our test cars for the best efficiency.
As a further aside, the Volvo gets a sizeable 60-litre fuel tank compared to the BMW's 40 litres, so even discounting the pure-electric range, the Volvo will do some 474 miles between fill-ups, while the BMW will have you on a garage forecourt every 352 miles. If you really value economy for longer journeys but also want short-range electric running, the Mercedes C-Class diesel plug-in hybrid could be ideal.
Charging
These cars have similar charging times. The only standard cable is for charging at a normal three-pin domestic socket, and will deliver a full charge in under six hours. Pay for a Type 2 cable that allows you to plug into any AC public car charger or home wallbox and you can charge in three-and-a-half hours. That's the fastest charge you'll get regardless of how powerful the charge point may be, as both cars have their charging speeds capped at 3.7kW. 
Partnership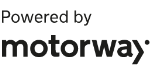 Need to sell your car?
Find your best offer from over 5,000+ dealers. It's that easy.
Phone apps are available for the BMW and Volvo that allow you to pre-set the cabin temperature and to control the charging times if you wish, making it easy to take advantage of off-peak electricity tariffs by charging after midnight. Charge up in daytime on a standard domestic tariff and it'll cost less than £1.50 to charge these cars, or charging late at night could more than halve that cost. You can also pre-set cabin temperatures and charging times via the screens in the cars.