2023 Vauxhall Vivaro-e Hydrogen van unveiled: pictures, specs and on-sale date
The hydrogen fuel-cell version of the Vauxhall Vivaro-e will sit alongside the diesel and battery-electric variants of the van when it arrives in the UK in 2023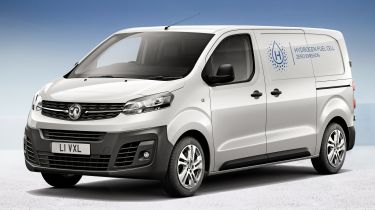 The Vauxhall Vivaro-e will be available with a hydrogen fuel-cell powertrain by 2023. The new model, called the Vivaro-e Hydrogen, is capable of 249 miles on a full tank and its cargo volume is identical to its battery-electric and diesel counterparts.  
Unlike a battery-electric vehicle (BEV) such as the regular Vivaro-e, a hydrogen fuel-cell vehicle doesn't need to be plugged in. Instead, you refuel the Vivaro-e Hydrogen at a hydrogen filling station, which takes up to three minutes at most. For reference, it takes seven hours to charge the electric Vivaro-e from 0-100% using a home wallbox charger.
There's a 10.5kWh lithium-ion battery under the front seats for additional assistance starting up and accelerating, and it's also capable of providing a pure-electric driving range of 31 miles when fully charged. The battery also allows for regenerative braking.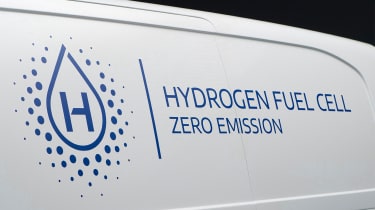 Other than how you fuel the car, the dimensions of the Vivaro-e Hydrogen are unchanged. It's available in two wheelbases, with either 5.3 or 6.1 cubic metres of cargo volume and two sliding side doors. The maximum payload is 1,100kg.
The Vivaro-e Hydrogen will go on sale in Europe this year as a left-hand-drive Opel product; right-hand-drive Vauxhall versions are expected to arrive in the UK by 2023 – at which point there will hopefully be more than the 11 hydrogen fuelling stations currently available here. 
Aside from the forthcoming Vivaro-e Hydrogen, there are only two hydrogen fuel-cell cars available in the UK: the Hyundai Nexo SUV and the Toyota Mirai saloon – the second generation of which we recently tested.
Top 10 best electric vans 2023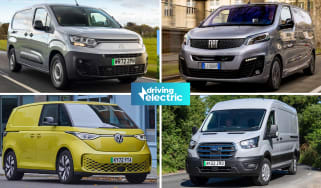 Top 10 best electric vans 2023
BMW i4 facelift to topple Tesla with huge range and tech upgrades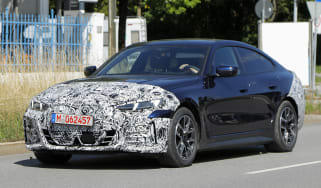 BMW i4 facelift to topple Tesla with huge range and tech upgrades
An updated version of the BMW i4 has been spotted testing, likely sporting a longer range and the latest technology
We've had a ride in the new electric MG Cyberster and it's NOT what we first thought…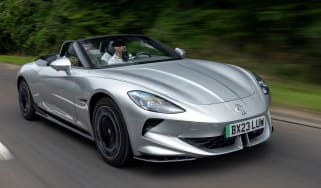 We've had a ride in the new electric MG Cyberster and it's NOT what we first thought…
The MG Cyberster is due to go on sale next year with up to 536bhp and scissor doors – and we've already had a ride in it