New Nissan Townstar electric van: e-NV200 successor starts from £29,945
Nissan has taken the wraps off a new compact electric van, based on the same platform as the Renault Kangoo E-TECH and Mercedes eCitan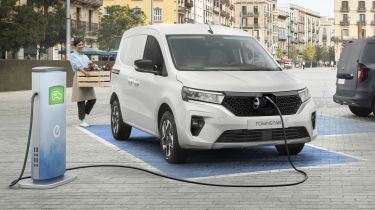 Nissan has revealed its new Townstar van, available with a petrol engine or a pure-electric powertrain, will go on sale shortly. Prices for the EV start from £29,945 and it arrives in dealerships from 1 December.
The Nissan Townstar is the replacement for the ageing e-NV200 compact electric van. The new van is a sister model to the second-generation Renault Kangoo E-TECH and the recently unveiled Mercedes eCitan.
Four trim levels are available on the Townstar, and they match those used on most of Nissan's passenger cars. Visia kicks off the range and is predominantly aimed at fleet buyers, then there's Acenta, Tekna and Tekna+. The last two trims are set to focus on increased driver assistance technology; Nissan says over 20 tech features can be fitted, including autonomous emergency braking, adaptive cruise control and self-parking capability.
As mentioned above, a short-wheelbase electric Visia model starts from just under £30,000. Top-spec Tekna+ vans start at £34,845, while long-wheelbase electric versions range from £31,245 (Visia) to £35,845 (Tekna+). Unfortunately, that's considerably more than the petrol equivalent, which starts from £19,475 and tops out at £24,425.
On the outside, it incorporates design cues inspired by the new Nissan Ariya electric family SUV, with distinctive LED headlamps and a smoothed-off front end. The electric Townstar gets a 44kWh battery for a claimed range of 183 miles – a significant increase on the e-NV200's official figure of 124 miles. Maximum power and torque are 90kW and 245Nm respectively.
The van will come with 11kW on-board charging capability as standard, with Acenta, Tekna and Tekna+ upgrading that to 22kW for the fastest possible charging from a three-phase power supply. The 11kW configuration offers the option of battery cooling, which is standard if you go for the 22kW on-board charger. It'll also be possible to rapid-charge the electric Townstar from public stations at up to 75kW, which is sufficient to return an empty battery to 80% capacity in just under 45 minutes. Fast-charging is standard on all trims except Visia.
Inside, cargo space is up to 4.3 cubic metres, while the can van can accommodate up to two Euro pallets and has a maximum payload of 600kg (short wheelbase) or 800kg (long wheelbase). There's also a maximum towing capacity of 1,500kg. Like the e-NV200, the Townstar will continue to have a combustion-engined equivalent, but the zero-emissions model is expected to account for an ever-increasing proportion of sales as more cities introduce low or zero-emission zones in the coming years.
A full suite of connectivity features will be on offer, encompassing Apple CarPlay and Android Auto, as well as wireless phone charging and features specific to the electric version that will help with charging and fleet management. An eight-inch dashboard touchscreen and 10-inch driver's display will be standard on the electric model.
In tandem with revealing the Townstar, Nissan has also rebranded the other vans in its line-up, with the NV300 becoming the Primastar and the NV400 becoming the Interstar. It's not yet known whether either or both of those larger models will also get electric drivetrains in due course.
New electric vans arriving in 2023 and beyond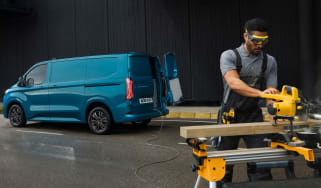 New electric vans arriving in 2023 and beyond
New Nissan Sakura is a compact electric city car for Japan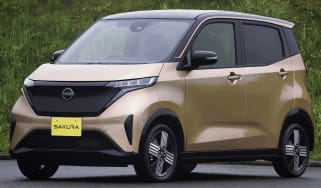 New Nissan Sakura is a compact electric city car for Japan
Nissan Leaf replacement will be a crossover SUV
Nissan Leaf replacement will be a crossover SUV
Fisker PEAR: first look at £25,000 electric city car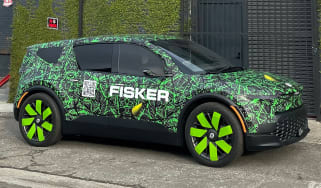 Fisker PEAR: first look at £25,000 electric city car
The cut-price EV is due to be unveiled in the second half of 2023 and offer up to 310 miles of range
New electric cars coming in 2023 and beyond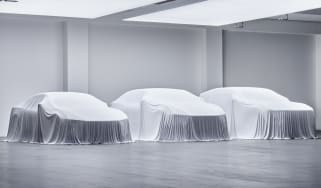 New electric cars coming in 2023 and beyond
With electric cars making up an ever-increasing proportion of sales, the industry is working flat out to launch new models – here's what's on the way …
Top 10 best electric SUVs 2023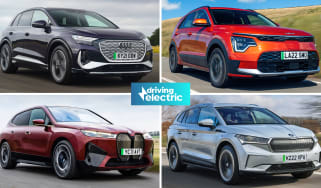 Top 10 best electric SUVs 2023
Electric SUVs combine style and practicality with low running costs, making them a very popular choice in the UK. Here are our top 10 favourites to bu…