New Nissan electric van: e-NV200 replacement confirmed
Forthcoming model will likely be a rebadged version of the latest Renault Kangoo Z.E.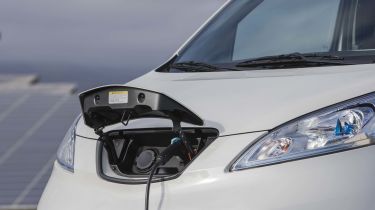 Nissan has confirmed that its next-generation small electric and combustion-engined vans for Europe will be built at the Renault-Nissan Alliance's Maubeuge factory in France.
Although not explicitly confirmed in the announcement, that means the replacement for the current Nissan e-NV200 electric van will almost certainly be a rebadged version of the upcoming second-generation Renault Kangoo Z.E. zero-emissions model (pictured below). Nissan currently produces a version of the current diesel-engined Kangoo called the NV250, so it's possible the new electric model could wear the e-NV250 nameplate.
There's no official word on what it'll be called however, nor any detailed specifications, however Nissan has said that "the range will include all-electric and internal-combustion-engine options, as well as commercial and passenger-vehicle variants, with various size combinations". That indicates a replacement for the e-NV200 Combi people carrier is in the works, too.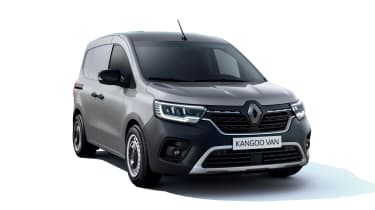 Commenting on the announcement, Nissan COO Ashwani Gupta said: "This future van announcement is more evidence of the strong momentum building for Nissan in Europe… Manufacturing our future products together with our Alliance partner brings competitive advantages for both companies and is another example of our win-win strategy.
"While it is too early to give any detailed product information, our customers can be sure they will have a strong Nissan identity and continue our mission of making the all-electric driving experience a viable option for everyone."
The Maubeuge factory opened in 1971 and produced almost 150,000 vehicles in 2019, including 13,000 Kangoo Z.E vans. The plant has invested €450 million in recent years as it ramped up for production of the new Kangoo.
2021 Audi Q4 e-tron and Q4 e-tron Sportback: specs and prices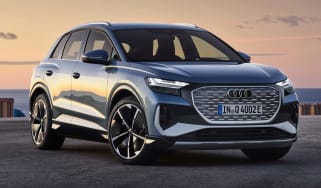 2021 Audi Q4 e-tron and Q4 e-tron Sportback: specs and prices
The pure-electric Audi Q4 e-tron and Q4 e-tron Sportback are on sale now, with prices starting from £40,750 for the regular SUV and £42,250 for the Sp…
Are electric cars expensive to insure?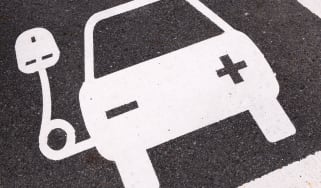 Are electric cars expensive to insure?
Everything you need to know about insuring an electric car, including how expensive it is and why