New Omoda 5 EV is China's answer to the Kia Niro EV
New electric SUV gets 280-mile range plus a sleek-looking exterior and could boast a bargain price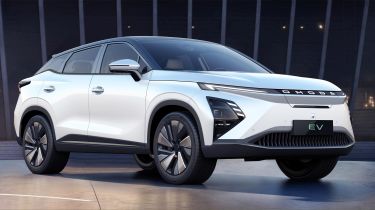 The Chinese invasion of the UK electric-car market continues and details have now been revealed regarding the Omoda 5 EV: the next model set to make the journey from east to west in order to rival big-name electric family cars like the Kia Niro EV, Hyundai Kona Electric and even the Tesla Model Y.
Set to arrive also in petrol form as a competitor for the UK's best-selling car, the Nissan Qashqai, the electric version of the Omoda 5 will go on sale in March next year and while there's no word on pricing yet, we expect the new model to start from just over £30,000 when it goes on sale, likely undercutting the majority of the competition.
At launch, only one powertrain option will be offered; all Omoda 5 EV models get a 61kWh battery pack which, according to the Chinese firm, offers a WLTP range of 280 miles – in line with similar models such as the BYD Atto 3 and MG ZS EV Long Range.
Powering the Omoda 5's front wheels is a 201bhp electric motor that will propel the electric SUV from 0-62mph in 7.6 seconds. Of course, accelerating hard will almost certainly take its toll on the level of charge; thankfully, a maximum DC rapid charging speed of 110kW means a 0-80% top-up at a suitable public charger is said to take only 30 minutes.
Unlike some models that are available in both petrol and electric form such as the smaller Peugeot E-2008, the electric version of the Omoda 5 looks quite a bit different from its petrol counterpart. Instead of a grille, the 5 EV gets a smooth front bumper, with a small opening flap for the chargeport. The electric model also ditches the petrol Omoda's faux exhaust tips in the rear in favour of a much more minimalist look.
On the inside, things should be much the same, however; the Omoda 5 EV will likely get the same dual-screen infotainment setup as the petrol model, with the whole arrangement looking very similar to the cockpit of the aforementioned Kia Niro EV. The Omoda 5's interior also features a large open-air wireless charging pad – much like the one in the Tesla Model 3 saloon – as well as ambient lighting.
The Omoda 5 is the first of a range of models set to hit the UK market over the next couple of years. The electric family SUV will be offered in four trim levels, with UK dealer partnerships set to be announced closer to the 5's on-sale date.
The Kia EV9 is DrivingElectric Car of the Year 2024
The Kia EV9 is DrivingElectric Car of the Year 2024
DrivingElectric Awards 2024: the winners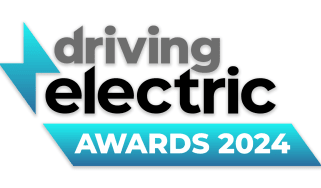 DrivingElectric Awards 2024: the winners
We celebrate the very best products in the EV world
Tesla Cybertruck: pricing and specs for Elon Musk's electric pickup truck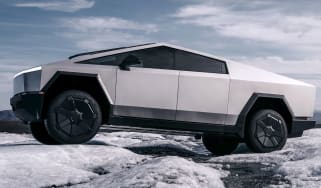 Tesla Cybertruck: pricing and specs for Elon Musk's electric pickup truck
The Tesla pickup truck is now on sale, with a range of up to 340 miles and a starting price of just over $60,000