Has the UK given up on EVs? New government 'Plan for Drivers' says no
UK government has announced a new 30-point manifesto which, in part, focuses on electrifying Britain's roads
Following the extension of the 2030 petrol and diesel ban till 2035, many wondered whether the UK government had underestimated the importance of EVs. However, no doubt in a bid to win the next election, the Department for Transport (DfT) has released its 30-point 'Plan for Drivers', with an entire section dedicated to the transition to zero emissions driving.
The new paper suggests that the government's biggest focus is to improve the UK's growing-yet-still-insufficient charging infrastructure, and also notes that the UK will be working directly with manufacturers to help myth-bust misinformation regarding electric cars.
In response to calls from the newly-formed industry body ChargeUK earlier this year to allow for faster deployment of EV chargers, the government has now said it will review the processes for grid connections to EV chargepoints and for getting chargepoint installations approved. This should support chargepoint operators to get locations up and running much quicker, supporting ChargeUK's goal of doubling the UK's charging infrastructure by the end of 2023.
The Government has also said it'll provide safety guidelines for the implementation of on-street charging, specifically surrounding cross-pavement solutions. This is key for getting the roughly 40% of UK households who do not have a driveway into an electric car, with the DfT stating that development rights for those wanting to install EV chargers will be expanded to make the process "cheaper and easier".
While only 10 points of the DfT's 30-part Plan for Drivers directly concern EVs, several other changes will still impact electric-car drivers; new rules on roadworks should help keep traffic flowing (handy if you're running low on charge), while a new national parking app will be launched to negate the need to download several ones onto your smartphone. Other measures to cut down on inconsiderate driving and stop 'unfair enforcement' especially around yellow boxes are suggested in the paper.
All of this couldn't come soon enough as the SMMT already says than an electric car is sold in Britain every 60 seconds. Despite calls from manufacturers to re-introduce some form of EV incentive – like the old plug-in vehicle grant – no such thing can be found on the government's latest agenda, meaning the majority of zero emissions vehicles remain financially out of reach for many motorists.
MINI Cooper Electric: pricing and specs for British-built electric supermini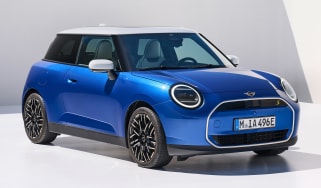 MINI Cooper Electric: pricing and specs for British-built electric supermini
Electric Renault 5: prices, 2024 launch date and teaser images of the MINI Cooper rival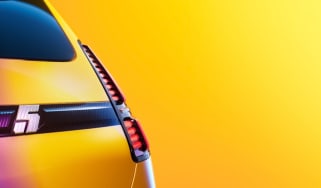 Electric Renault 5: prices, 2024 launch date and teaser images of the MINI Cooper rival
DrivingElectric Awards 2024: the winners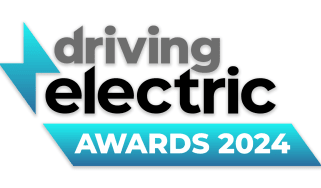 DrivingElectric Awards 2024: the winners
We celebrate the very best products in the EV world
Tesla Cybertruck: pricing and specs for Elon Musk's electric pickup truck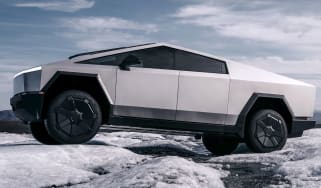 Tesla Cybertruck: pricing and specs for Elon Musk's electric pickup truck
The Tesla pickup truck is now on sale, with a range of up to 340 miles and a starting price of just over $60,000