New EV charging laws to revolutionise UK charging infrastructure
New regulations set to cover electric-car charger reliability, payment and pricing transparency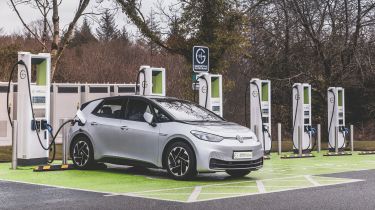 With electric car market share now at 18% and the demand for public charging infrastructure growing, the government has introduced new laws that focus on making using public EV chargers easier for consumers.
Headlining the new Public Charge Point Regulations is a requirement for 99% chargepoint reliability, something that has been a sticking point for EV chargers since their mass introduction. According to a government study in 2019, around 8% of public chargepoints were found to be faulty and/or out of order. The new regulations mandate all charge point operators (CPOs) to provide 24-hour assistance for customers, as well as live information regarding chargepoint status and availability.
The other big law changes surround payment and transparency, as CPOs will soon be required to display their current pricing in a standardised format of pence per kilowatt hour (p/kWh). That's not all; buyers will no longer have to clog their smart devices with a multitude of different apps. All charge points must now accept contactless payment, allowing 'payment roaming' and negating the requirement to sign up for an account with each CPO.
Don't expect all of these changes to be implemented overnight, however; CPOs have a year to conform with these changes, and won't have to publish their data to the Department for Transport (DfT) until 2025.
In response to the new laws, Chairman of industry trade body ChargeUK, and CEO of charge point provider Osprey, Ian Johnston, told DrivingElectric: "ChargeUK members are committed to providing a reliable and consumer friendly charging experience and to making the UK the best place in the world to drive and charge an EV. We look forward to working with government to ensure that these regulations are a success, giving consumers the confidence they need to switch to electric."
It's also worth noting that these new regulations won't cover all public chargers, as those with a maximum rate of 8kW or below won't have to switch to contactless payment. The DfT justified this action by saying: "charge points slower than 8kW tend to be based in local on-street settings and are usually used habitually by drivers who are familiar with the payment app. There is therefore a lower immediate benefit from the additional cost associated with contactless".
What more needs to be done in terms of electric car charging? Let us know on our social channels: Facebook, Instagram, Twitter and now… Threads!
BMW i4 facelift to topple Tesla with huge range and tech upgrades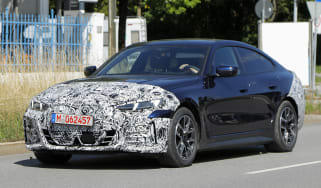 BMW i4 facelift to topple Tesla with huge range and tech upgrades
An updated version of the BMW i4 has been spotted testing, likely sporting a longer range and the latest technology
Electric BMW iX2 is set to take the kidney grille to the next level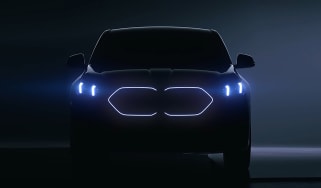 Electric BMW iX2 is set to take the kidney grille to the next level
BMW has teased the highly-rumoured iX2 coupe-SUV, which has been revealed to get enlarged illuminated kidney grilles