New Caterham Project V has the electric Porsche 718 Cayman in its sights
The British sports car maker has unveiled an all-new electric concept car, set to go into production by the end of 2025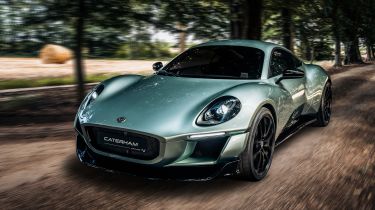 Hot on the heels of its one-off electric Caterham EV Seven, the British sports car maker has revealed a new concept car that previews an upcoming electric sports coupe, destined to rival the imminent electric Porsche 718 Cayman. 
Known only as the 'Project V' for now, the new Caterham model is unlike anything we've ever seen from the low-volume British sports car maker before. The closest past model was probably the obscure Caterham 21 roadster from the mid 90s, of which less than 50 examples were ever produced. To date that remains the only production Caterham road car not to be based on the old Lotus Seven chassis design that has underpinned the Caterham Seven throughout its 50-year lifecycle. 
Caterham is certainly hoping that the Project V will spark greater market interest than the 21, with the car predicted to go into production sometime in late 2025. This means it'll arrive after the hotly-anticipated MG Cyberster, but with a target price of around £80,000, it'll probably be a closer rival to the aforementioned electric Porsche 718 .
The production car is expected to incorporate much of what we see from the Project V concept, with a sleek silhouette and traditional mid-engined sports car proportions. There's a novel 2+1 seating layout - with the rear passenger required to put their legs between the two front seats - but Caterham says the production car will feature an optional 2+2 configuration. We still wouldn't get any hopes up of carrying passengers larger than small children.
Designed to be "lightweight, simple and [to offer] an unparalleled driving experience", the Project V utilises a 55kWh battery pack alongside a 268bhp rear-mounted electric motor. Caterham says the concept will do 0-62mph in "less than 4.5 seconds" and will go onto a top speed of 143mph.
Weighing just 1,190kg, the Caterham Project V has a claimed range of 249 miles – although this figure is likely to shrink if you make use of either its 'Sport' or 'Sprint' driving modes. When the battery eventually starts to run dry, Caterham says you can plug the car into a 150kW DC ultra-rapid charger and complete a 20-80% top-up in just 15 minutes.
Boasting a state-of-the-art carbon fibre and aluminium chassis as well as an up-to-date infotainment system with digitised dials, the Project V looks to signal an exciting new dawn for the British manufacturer. Only time will tell whether it'll be a success, with the electric sports car market beginning to hot up as we edge towards the 2030 ban on the sale of petrol and diesel cars.
Would you consider a lightweight electric sports car like the Caterham Project V? Let us know via our social channels: Facebook, Twitter, Instagram and now, Threads!
"Everyone wins in the switch to EVs. We must hold our nerve on the 2030 ICE ban"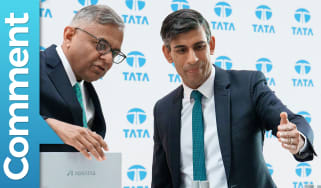 "Everyone wins in the switch to EVs. We must hold our nerve on the 2030 ICE ban"
BMW i4 facelift to topple Tesla with huge range and tech upgrades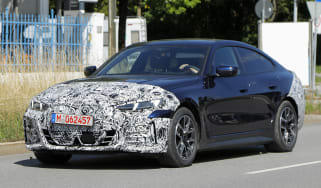 BMW i4 facelift to topple Tesla with huge range and tech upgrades
An updated version of the BMW i4 has been spotted testing, likely sporting a longer range and the latest technology
Electric BMW iX2 is set to take the kidney grille to the next level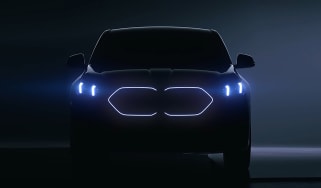 Electric BMW iX2 is set to take the kidney grille to the next level
BMW has teased the highly-rumoured iX2 coupe-SUV, which has been revealed to get enlarged illuminated kidney grilles