Caterham EV Seven is the track day car of the future
Caterham has revealed an all-electric version of its iconic Seven sports car… that you can't buy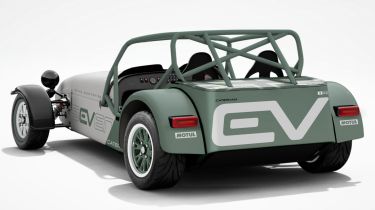 Track days are known for the sound of thundering engines and the distinctive smell of burning petrol. However, this may soon become a thing of the past as Caterham has announced a new zero-emissions concept car that could become the default track toy as we move into this new electric age. Introducing the Caterham EV Seven.
Take a look at the EV Seven and you may be forgiven for thinking that there's nothing particularly groundbreaking about it. This couldn't be further from the truth, however, as while the concept carries the iconic design of the Caterham Seven (formerly known as the Lotus Seven) that's stayed almost unchanged for the past 60 years, underneath it features an of-the-moment all-electric powertrain. 
To create this bespoke setup, the team at Caterham have teamed up with the boffins at Swindon Powertrain Ltd – engine builders and makers of electric conversion kits for classic cars. As a result of this partnership, the Caterham EV Seven boasts a 51kWh battery that's capable of ultra-rapid charging at speeds of up to 152kW.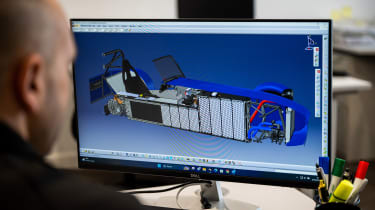 It's no secret that electric cars are heavy; a Tesla Model X weighs over two-and-a-half tonnes. Yet, despite this, the electric Seven is only 70kg heavier than its famously lightweight petrol counterpart, with the EV weighing in at just under 700kg.
This, alongside a punchy 240bhp electric motor mounted on the rear axle means the EV Seven can sprint from 0-62mph in just four seconds – an almost identical time to the combustion-engined Seven 420. 
While a theoretical production car follow-up would most likely be road-legal, the Caterham EV Seven is generally aimed at track usage. The electric concept gets a limited-slip differential and adjustable Bilstein suspension dampers for sharp handling. Caterham also says the battery allows for a "20-15-20 track drive cycle": the ability to drive on track for 20 minutes, charge up for 15 minutes and then hit the tarmac for another 20 minutes.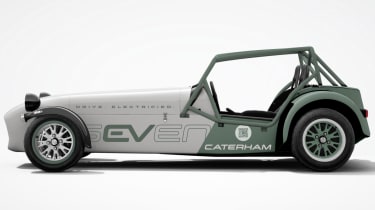 But alas, all of this remains out of reach of the public for now as the EV Seven is just a concept car. Caterham has hinted that it's planning for an electric Seven to go into production in the future, though, with the EV Seven acting as a testbed for the necessary technology.
The EV Seven will make its public debut at the Goodwood Festival of Speed in July, while Caterham has also stated that it's working on another fully-electric concept car, set to make its debut later this year.
Porsche Taycan facelift could be faster than the Tesla Model S Plaid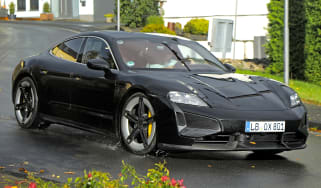 Porsche Taycan facelift could be faster than the Tesla Model S Plaid
Toyota FT-Se is the GR Yaris' even cooler electric sports car sibling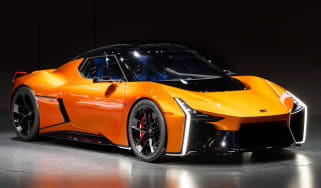 Toyota FT-Se is the GR Yaris' even cooler electric sports car sibling
We've driven the electric Porsche Macan: here's why you should hold off on the petrol model…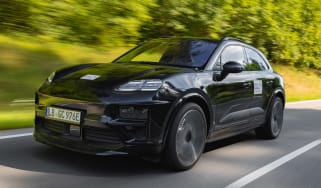 We've driven the electric Porsche Macan: here's why you should hold off on the petrol model…
First contact: facelifted Kia EV6 will look even more like a UFO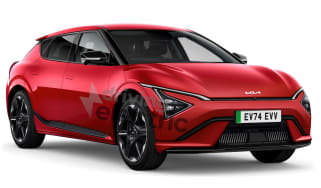 First contact: facelifted Kia EV6 will look even more like a UFO
Kia is readying an update for the EV6 crossover, which is set to include a new face and tech from the larger EV9
New Fisker Ocean Sport washes up in the UK: £36k for a 288-mile range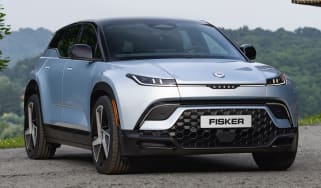 New Fisker Ocean Sport washes up in the UK: £36k for a 288-mile range
American EV startup Fisker has just launched its entry-level Ocean SUV in the UK, with a range of up to 288 miles
Electric Renault Twingo revealed as £17k rival to Citroen e-C3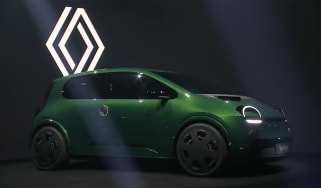 Electric Renault Twingo revealed as £17k rival to Citroen e-C3
Renault has unveiled its smallest EV yet; a sub £20k city car with a claimed high level of efficiency