All Jaguar Land Rover models to be electric by 2030
Jaguar Land Rover has announced plans to make its entire range electric by the end of the decade as part of its zero-carbon future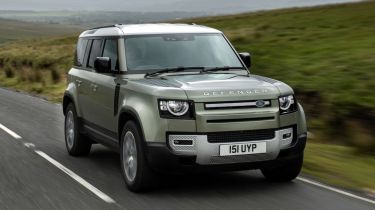 Jaguar Land Rover boss Thierry Bollore has revealed plans for a net-zero-carbon future, confirming that Jaguar will be an "all-electric luxury brand" from 2025, with six new electric Land Rovers due within the next five years.
All Jaguar Land Rover models will be available in "pure-electric form" by the end of the decade according to Bollore, with the first of the electric Land Rovers models planned for 2024. Land Rover has suggested that instead of all-new model names, it would instead reinvent its existing badges – including Range Rover, Discovery and Defender – for the electric era.
An official statement read: "Jaguar and Land Rover will offer pure-electric power, nameplate by nameplate, by 2030. By this time, in addition to 100% of Jaguar sales, it is anticipated that around 60% of Land Rovers sold will be equipped with zero tailpipe powertrains."
The release stated that by 2025, Jaguar will have "undergone a renaissance to emerge as a pure-electric luxury brand" with a "dramatically beautiful new portfolio". However, it appears plans for the long-awaited electric Jaguar XJ luxury limousine have been axed.
In the statement, the company confirmed: "Although the nameplate may be retained, the planned Jaguar XJ replacement will not form part of the line-up, as the brand looks to realise its unique potential." The fate of models like the XE, XF, E-Pace and F-Pace isn't clear at this time.
In other news, Jaguar Land Rover has detailed plans to invest in hydrogen fuel-cell technology. Development, we're told, is "already underway with prototypes arriving on UK roads within the next 12 months as part of the long-term investment programme."
Jaguar Land Rover's investments in zero-emission technology total £2.5 billion and also include connected services to "enhance the journey and experiences of customers, alongside data-centric technologies that will further improve their ownership ecosystem.
Electric Renault 5: prices, 2024 launch date and teaser images of the MINI Cooper rival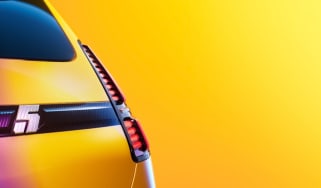 Electric Renault 5: prices, 2024 launch date and teaser images of the MINI Cooper rival
Smart #3 review: a compact coupe-SUV with Big Brother watching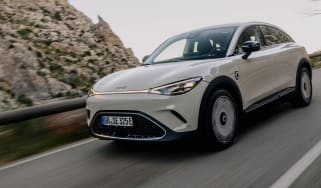 Smart #3 review: a compact coupe-SUV with Big Brother watching
New Fisker Ocean Sport washes up in the UK: £36k for a 288-mile range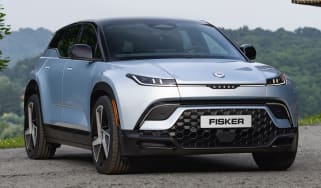 New Fisker Ocean Sport washes up in the UK: £36k for a 288-mile range
American EV startup Fisker has just launched its entry-level Ocean SUV in the UK, with a range of up to 288 miles
First contact: facelifted Kia EV6 will look even more like a UFO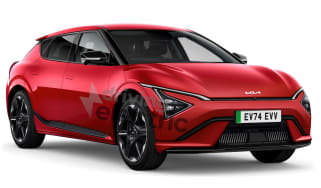 First contact: facelifted Kia EV6 will look even more like a UFO
Kia is readying an update for the EV6 crossover, which is set to include a new face and tech from the larger EV9
Big price cut: Electric Renault Megane prices slashed in time for Christmas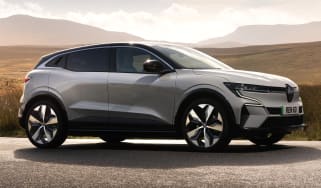 Big price cut: Electric Renault Megane prices slashed in time for Christmas
Renault Megane E-Tech gets a price drop of up to £3,500, bringing the starting price to just £34,495