Electric Jaguar XJ scrapped as part of wide-ranging strategy rethink
The planned electric-only Jaguar XJ saloon with a 300-mile driving range has been scrapped, as Jaguar Land Rover re-evaluates its electrification strategy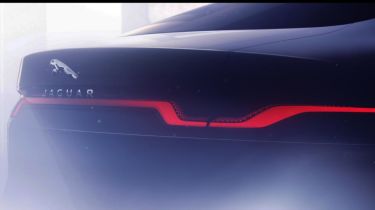 It has been confirmed that development of a planned new Jaguar XJ luxury saloon has been halted and the project cancelled. The car was set to replace the already-discontinued previous-generation XJ and would have been available exclusively with electric power.
Instead of an electric XJ, Jaguar will now focus on transitioning to a purely electric brand by 2030 – the date at which sales of new combustion-engined cars will be outlawed in the UK. In an official statement, the brand said: "Although the nameplate may be retained, the planned Jaguar XJ replacement will not form part of the line-up, as the brand looks to realise its unique potential".
The new XJ was originally expected to enter production in early 2021. Pandemic-related delays then pushed that date back until October 2021, before the announcement of the project's cancellation was made in February.
Technical specifications remained unconfirmed, but reports suggested the XJ would use a 90kWh battery for a driving range of around 300 miles. It would have gone up against rivals including the Tesla Model S, electric BMW 7 Series and Mercedes EQS in the luxury limousine market. Prototype versions had been spotted testing on public roads (above), indicating development was at an advanced stage.
Unlike the Jaguar I-Pace electric SUV, which is manufactured under contract by Magna Steyr in Austria, the electric Jaguar XJ was to be built in the UK, at Jaguar's Castle Bromwich site near Birmingham. Jaguar has indicated that production of current models, such as the XE and XF, will continue there until they're discontinued, at which point it will explore future uses for the facility.