Volvo offers free electricity to plug-in hybrid buyers
Up to 12 months of compensated electricity offered to buyers of Volvo's plug-in hybrid range; scheme extended until September 2020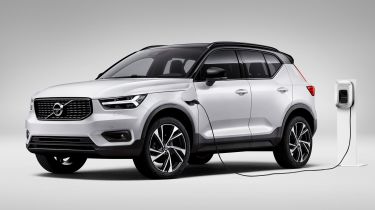 Volvo is offering compensated electricity to owners of its plug-in hybrid vehicles (PHEVs) registered between 16 October 2019 and 30 September 2020, following an extension of the scheme.
The scheme is designed to encourage PHEV drivers to charge their cars regularly, which is key to achieving the vehicles' impressive on-paper fuel economy and low CO2 emissions in the real world.
Volvo's offer amounts to free electricity in that its customers' charging costs will be covered for a year. From June 2020, the Volvo On Call app will monitor how much electricity each plug-in hybrid vehicle has used, with Volvo reimbursing drivers at the end of the 12-month period.
The price of the electricity itself will be based on the 'average cost of electricity in the UK' as determined by a third-party provider. Currently, average prices stand at around 14p per kilowatt-hour.
The deal is open to both private and company-car buyers, although Volvo has said that because the goal is to encourage people to plug in their cars, it'll be drivers – and not their employers – who are reimbursed for the cost of charging.
"At Volvo, in keeping with our Swedish roots, we've always taken a keen interest in looking after the environment," said Kristian Elvefors, Volvo's managing director in the UK. "Our recently stated ambition to become a carbon-neutral company by 2040 shows we are serious about addressing climate change.
"It's crucial that we help our plug-in hybrid customers understand how they can make the most of their car's electric potential. So, by meeting their electricity charging costs for a year, we can encourage them to develop the good habit of regularly recharging their car's battery, as well as saving them money at the same time."
Previously, concerns have been raised that a large number of plug-in hybrid vehicles are not being charged regularly by their owners, meaning their potential for zero-emissions driving goes untapped.
If a plug-in hybrid vehicle is not charged at all, it'll almost certainly be less efficient than an equivalent petrol or diesel car, due to the added weight of the battery.
Volvo has plug-in hybrid versions of seven models in its line-up: the XC40, S60, V60, XC60, S90, V90 and XC90.
Electric Renault 5: prices, 2024 launch date and teaser images of the MINI Cooper rival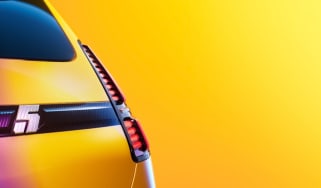 Electric Renault 5: prices, 2024 launch date and teaser images of the MINI Cooper rival
New official teaser pictures for Renault's electric supermini confirm the 5's reveal in February 2024
Big price cut: Electric Renault Megane prices slashed in time for Christmas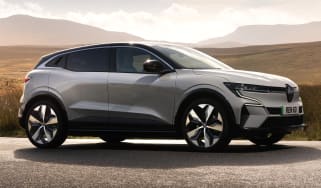 Big price cut: Electric Renault Megane prices slashed in time for Christmas
Renault Megane E-Tech gets a price drop of up to £3,500, bringing the starting price to just £34,495