How the UK is staying ahead of the electric-car curve
DrivingElectric visits the University of Warwick to learn more about two organisations working to keep the UK at the cutting edge of the electric-car revolution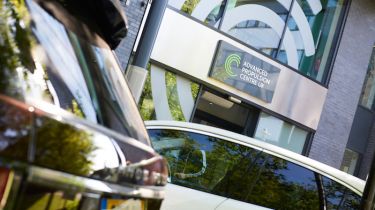 The forthcoming Aston Martin Rapide E electric supersaloon and the current Nissan Leaf 40kWh represent very different ends of the electric-car spectrum: one is an ultra-exclusive high-performance model showing how exciting electric cars can be, while the other is a more affordable and practical offering that's bringing electric family motoring to a much wider audience than before.
What they have in common, though, is that they have benefited extensively from UK technical expertise in their development – expertise funded by the Advanced Propulsion Centre (APC) and developed at Warwick Manufacturing Group (WMG), both located at the University of Warwick.
DrivingElectric recently paid a visit to find out how both of these facilities are contributing to the development of electric-vehicle technology, as well as ensuring the UK is a world leader in developing that technology.
What is the APC?
The APC is a collaboration between the UK government and industry, and provides funding, mentoring and introductions to companies developing zero- or low-carbon propulsion technology, with a specific focus on bridging the final gap from working prototype to production and market-ready product – a phase known in the industry as the 'Valley of Death' due to the challenges it presents.
Dan Bunting (below), head of business development at the APC, told us more about the organisation's origins: "Research had been done within government and the automotive sector pointing to the fact that there are many technical challenges approaching with the shift to electric," he said.
"These all require investment, and for industry to make all that investment and take all those risks just wasn't feasible. Government support was requested, and that's what the APC is: it's a billion-pound programme running for 10 years.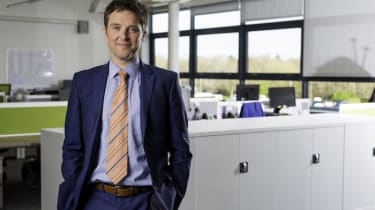 "We look at doing R&D, but at a later stage than is usually done in universities or by Innovate UK. We take ideas that have reached proof-of-concept or prototype stage, and then provide the next batch of funding to make them production-ready. That still requires a lot of R&D work and it's often more expensive than the previous steps.
"We're talking about products that have a clear route to market, not necessarily the 'blue-sky' stuff. We look at five main areas: electric powertrains and power electronics, thermal propulsion systems (internal-combustion engines), intelligent mobility, lightweight powertrains and structures, and energy storage and management – so the portfolio is very broad. It's a match-funding programme, providing a maximum of 50% of a project's funding.
"What we do is help to prove processes for making components, assembling, testing and validation. It's one thing to have a working prototype, but quite another to go into serial production, hitting cost, quality and cycle-time targets."
It's claimed that the APC will create or safeguard 30,000 jobs in the UK over its 10-year programme, as well as saving over 50 million tonnes of CO2 emissions. With £589 million invested to date, 34 million tonnes have been saved – the equivalent of taking 1.7 million cars off the UK's roads.
Projects
Among projects the APC has been involved with include HyperDrive Innovation, which developed the production process for the 40kWh battery packs manufactured in Sunderland for the current Nissan Leaf, while also offering the technology for automotive as well as energy-storage applications.
Partnership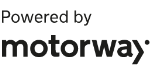 Need to sell your car?
Find your best offer from over 5,000+ dealers. It's that easy.
The APC is also assisting Jaguar Land Rover and partner firms as it investigates adding electric-motor production at its existing internal-combustion-engine factory near Telford in Shropshire. And as well as those concerning passenger cars, it's also involved in electrification projects in the truck, bus, construction machinery and motorbike sectors.
Bunting says that getting the APC up and running back in 2013 was vital for ensuring UK companies can take advantage of the opportunities presented by the automotive industry's shift to electrification. "If you wait, you tend to get locked out," he told us. "Investments have been made, capacity is in place and the buying decisions can be different. Now is the time."
One of the biggest projects the APC has a hand in is the UK Battery Industrialisation Centre (UKBIC), currently under construction (above) and scheduled to open in 2020. This is described as a battery 'scale-up' centre, offering an environment where companies can trial battery manufacturing processes and technologies on a small scale.
It's hoped this will aid the establishment of large-scale 'gigafactory' battery manufacturing facilities in the UK in due course. Another prominent project is Hyperbat – a joint venture between Williams Advanced Engineering and Unipart to develop and supply the high-performance battery packs for the Aston Martin Rapide E.
Other success stories the APC has been involved in include a trial of Suzuki hydrogen fuel-cell motorbikes by the Metropolitan Police, gathering valuable real-world feedback on the operation of the technology. It also supported Ford's development of the plug-in hybrid Transit prototype, Morgan's research into next-generation power technologies for its cars and the opening of the Yasa Motors electric-motor factory in Oxford.
In addition, the APC produces technology roadmaps in conjunction with Automotive Council UK, helping companies and academics to identify forthcoming opportunities and technology trends in the industry, thereby assisting with investment and research decisions.
What is WMG?
Short for Warwick Manufacturing Group, WMG has been around since 1980, when it was founded by the late Kumar Bhattacharyya as a centre for the reinvigoration of UK manufacturing, headquartered at the University of Warwick. While the APC has funded some WMG projects, the two organisations are separate, albeit both linked to the university.
The Energy Innovation Centre is a key pillar of WMG and where its research into batteries for automotive and other applications takes place. According to chief engineer Mark Amor-Segan, this centre is unique among university battery research facilities in having the capability to go from developing the basic electrochemistry of the battery right through to constructing complete packs and modules to production standards.
"We go from experimental chemistry through to an experimental cell," he explained. "Most universities would stop at that point, but what's unique about the Energy Innovation Centre is that we can build our own large-format batteries on site; we can make a prototype battery module or battery pack and put it into a vehicle."
Over the last decade or so, WMG has been working more and more with automotive companies and Formula E teams on battery development, but the number of industries looking at this technology is expanding all the time; Amor-Segan says aerospace is the next significant area of growth.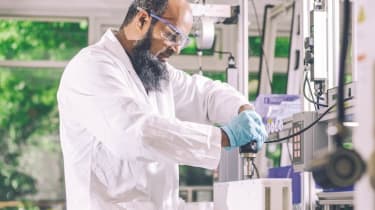 At the Energy Innovation Centre, the raw materials that make up battery cells are mixed, and put into small 'coin cells' for testing. Hundreds of coin cells can be tested at once, as the researchers look to find which battery chemistries are most promising for further development. The cells are manufactured in 'dry rooms', where all moisture has been extracted from the atmosphere, as any water in the air can contaminate the battery material.
Once the cells have been manufactured, they can then be made into battery packs and modules in the same building, on the AMPLiFII (Automated Module to pack Pilot Line for Industrial Innovation) assembly line. As lead engineer Jonathan Sansom explains: "This line is here to help automotive manufacturers in the UK develop their own systems for producing battery packs and battery modules.
"Battery cells manufactured outside this lab can come in here and be assembled into modules and packs for fitting to prototype vehicles." The line is open to any company involved manufacturing battery packs that wants to trial and develop new processes.
Engineering solutions
The research at the Energy Innovation Centre is not just about battery chemistry: finished battery modules are large components, forming a significant proportion of a finished car's weight, and so coming up with traditional engineering solutions to manufacture and package the cells more efficiently is just as crucial – increasing battery capacity will increase an electric car's range, but so will making it lighter.
The facilities at the centre also including testing stations where completed packs can be tested with safety in mind, including what's known as 'abuse testing' where batteries are deliberately damaged and subject to other extreme treatment to evaluate their behaviour in a crash or fire.
A final, but very important, area of research at WMG is second-life functions for batteries. Working on behalf of Nissan, the researchers have looked into other uses for batteries coming out of first-generation electric cars, around 10 years old, that still have 70 to 80% of their original capacity. These can be used for things like load balancing in power-distribution systems as well as energy storage for electricity generated by renewable technology such as wind turbines and solar panels.
At the moment, a key problem occupying the researchers is how to 'grade' the used batteries that come out of cars: at the moment, the only way to do this is to run a full charge-discharge cycle on the battery, which can take three to four hours per pack. "We're developing a surefire way to test old batteries without having to do that," Sansom said. "We can't yet do it for full packs, but we can take out modules and use spectroscopy to run a three-minute test to evaluate the health and capacity of that module."
Electric Renault 5: prices, 2024 launch date and teaser images of the MINI Cooper rival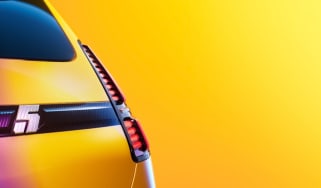 Electric Renault 5: prices, 2024 launch date and teaser images of the MINI Cooper rival
New official teaser pictures for Renault's electric supermini confirm the 5's reveal in February 2024
Big price cut: Electric Renault Megane prices slashed in time for Christmas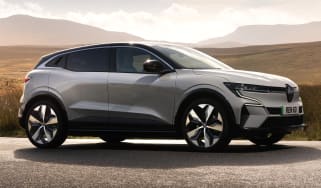 Big price cut: Electric Renault Megane prices slashed in time for Christmas
Renault Megane E-Tech gets a price drop of up to £3,500, bringing the starting price to just £34,495