Ford Transit hybrid prototype review
A plug-in hybrid version of the Ford Transit Custom van is due in late 2019, with a 1,000kg payload and up to 31 miles of electric range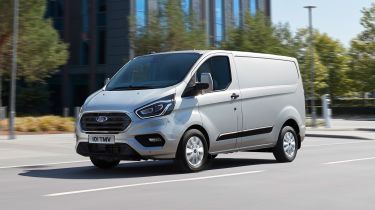 Most electric vans have to find a compromise between how much they can carry and how far they can travel on a single charge. However, Ford is working on a plug-in hybrid version of its Transit Custom van that should offer the best of both worlds: a payload of 1,000kg has been promised, while a 14kWh battery and 1.0-litre petrol engine will combine to deliver a range of around 300 miles.
Ahead of the Transit Custom PHEV's arrival towards the end of 2019, DrivingElectric was given a glimpse of what to expect from a prototype model, several of which were deployed with a number of commercial operators in London as part of Ford's intensive testing programme.
They're based on the standard Ford Transit Custom, but the 2.0-litre diesel engine has been stripped out and replaced by the three-cylinder EcoBoost petrol engine usually found in the Ford Fiesta supermini. However, it doesn't at any point drive the wheels.
Instead, its sole function is to power a generator that in turn sends power to an electric motor, which is exclusively responsible for turning the wheels. This setup makes the Transit Custom PHEV a 'range extender', or as Ford calls it, a 'series hybrid'.
The Transit Custom PHEV can also be charged with a cable: a domestic socket will take around five hours to charge up the battery, while a wallbox charger will need closer to three hours.
Ford says the Transit PHEV will deliver up to 31 miles of pure-electric range before the petrol engine kicks in and begins generating electricity. With a full fuel tank, a total range of up to 300 miles should be possible.
With the exception of a small display mounted on the dashboard and the addition of some buttons on the roof, the interior of the plug-in hybrid prototype is identical to that of the latest Ford Transit Custom. The same is true of the rear load area, which retains its dimensions thanks to some clever packaging.
The underfloor battery occupies the space left behind by the diesel Transit Custom's fuel tank, with the new, smaller petrol fuel tank placed further forward under the central bulkhead.
On the move, it's immediately noticeable how much quieter the Transit Custom PHEV is compared to its diesel sibling. The petrol engine only fires up once the battery is depleted, so driving under electric power is an almost silent endeavour.
The only real intrusion in terms of noise a synthesised humming sound that's emitted to alert pedestrians to the van's presence at low speeds, in line with EU regulations.
In slow-moving traffic, the Transit Custom PHEV is very capable: it's set up like an automatic – with an accelerator and a brake pedal – and there's a small amount of 'creep' to make moving off from a standstill easier when queuing.
Meanwhile, the van uses strong regenerative braking to help keep the battery topped up. It takes a bit of getting used to, but feels perfectly natural after a short amount of time.
In total, there are four driving modes, each of which is designed to modulate to what extent the petrol engine is used to extend range. 'EV Auto' is the default setting that automatically works out when to charge the battery, while 'EV Charge' mode derives the maximum possible charge from the petrol engine.
Partnership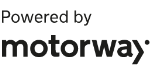 Need to sell your car?
Find your best offer from over 5,000+ dealers. It's that easy.
'EV Now' is the Transit Custom PHEV's full-electric driving mode, while 'EV Later' tells the van to maintain the charge in the battery so it can be used at a later stage.
Ford has said that the plug-in hybrid van will be able to make use of 'geofencing' technology, which will allow drivers to choose specific areas where the Transit will automatically switch to electric driving mode.
For example, the 20-strong prototype fleet is capable of recognising the London Congestion Charge zone, with 'EV Now' mode engaging on its own. In fact, the Transit PHEV will identify any geofence in its path, and charge its battery in preparation en route.
Ford has yet to reveal performance figures for the Transit Custom PHEV, although it'll feature a more powerful electric motor than the one used in the prototype. Even this provided decent acceleration at low speeds, as is common in electrified vehicles.
The steering on the prototype felt quite heavy, although Ford say the production model will get a 'variable steering rack' offering greater assistance low speeds. This should make the Transit Custom PHEV easy to operate around town.