Formula E 2018/2019 season: calendar, teams and drivers
Your guide to the cars, drivers and schedule of the 2018/19 Formula E season for electric racing cars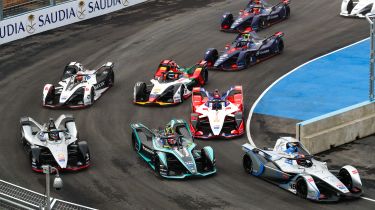 Now in its fifth season, Formula E is a single-seater racing series for electric-powered cars. It debuted in 2014 and its seasons run from late autumn to early summer, rather than within a calendar year like Formula 1. The car chassis and battery are common across the whole grid, but teams can develop their own electric motor (or use 'customer' running gear developed by another team).
As every team is using the same battery with the same amount of energy, those who design a motor that makes the most efficient use of that energy tend to be the most competitive. This makes Formula E more directly relevant to electric road-car technology than Formula 1 is to petrol road cars. This has led to a whole host of car manufacturers – such as Audi, BMW, DS, Mercedes, Mahindra, NIO, Nissan, Jaguar and (from next season) Porsche – getting involved.
Until the end of season four, drivers pitted halfway through a Formula E race to swap cars, but a larger battery capacity in the second-generation version means they're now be able to race for a full 45 minutes on a single charge. Strategy still needs to be employed to conserve and deploy energy at the right times, however. The cars have a maximum power output of 250kW and drivers are able to access a temporary additional 25kW (known as 'Attack Mode'), by driving over a special zone on the track during the race.
Formula E calendar: season five (2018/19)
Having run its first-generation car for four seasons, Formula E has launched a new second-generation car for its fifth season, which began on 15 December in Ad Diriyah, Saudi Arabia. Rather than using traditional motor-racing tracks, the races take place on street circuits around the world. The full calendar is as follows:
Round 1 - Ad Diriyah, Saudi Arabia - 15 Dec
Round 2 - Marrakesh, Morocco - 12 Jan
Round 3 - Santiago, Chile - 26 Jan
Round 4 - Mexico City, Mexico - 16 Feb
Round 5 - Hong Kong, China - 10 Mar
Round 6 - Sanya, China - 23 Mar
Round 7 - Rome, Italy - 13 Apr
Round 8 - Paris, France - 27 Apr
Round 9 - Monte Carlo, Monaco - 11 May
Round 10 - Berlin, Germany - 25 May
Round 11 - Bern, Switzerland - 22 Jun
Rounds 12 & 13 - New York, USA - 13-14 Jul
Formula E teams and drivers: season five (2018/19)
The Formula E grid is currently made up of 11 teams, with a 12th (Porsche) set to join for the sixth season in 2019/20. Each team runs two cars at every round. For season five, Jaguar, Audi, BMW, Nissan and DS – as well as Indian car manufacturer Mahindra and Chinese electric-car startup NIO – have a presence on the grid.
Mercedes is also involved in the shape of its 'HWA Racelab' team, which is a precursor to full works involvement by the German brand in the 2019-20 season. And in addition to entering a two-car team in Formula E itself, Jaguar provides a one-make support series for the championship, with a full grid of cars based on the roadgoing Jaguar I-Pace electric SUV.
Abt Audi Sport Schaeffler: Daniel Abt / Lucas di Grassi
Audi's official team in Formula E won the driver's championship with Brazilian ex-Formula 1 driver Lucas di Grassi in season three (2016-17), while its second driver Daniel Abt has also won races in the series. Audi is also the reigning team's champion from the 2017-18 season. Audi's line-up is one of the most stable on the grid, with both di Grassi and Abt having raced for the squad since Formula E began in 2014. Le Mans winner Allan McNish serves as team principal.
BMW i Andretti Motorsport: Antonio Felix da Costa / Alexander Sims
BMW has followed fellow German brand Audi into Formula E by joining forces with the American Andretti Autosport team. Factory drivers Antonio Felix da Costa from Portugal (a former Red Bull Junior) and Alexander Sims from the UK lead the charge, with the technical expertise of BMW's 'i' electric-car division being applied to the car's electric motor. BMW got the 2018/19 season off to a perfect start, with Da Costa winning the opening race in Saudi Arabia in December.
DS Techeetah: Andre Lotterer / Jean-Eric Vergne
Having previously worked with Virgin, French brand DS has embarked a new partnership with the Chinese-backed Techeetah team for the 2018-19 Formula E season. The squad has one of the strongest driver pairings on the grid, with multiple Le Mans winner Andre Lotterer teamed with the reigning Formula E driver's champion, Frenchman Jean-Eric-Vergne. He'll be looking to defend his crown this season while the team will be hoping to add the constructors' title to its honours.
Envision Virgin Racing: Sam Bird / Robin Frijns
Richard Branson's Virgin group has been involved with Formula E from the off, initially in collaboration with DS. For 2018/19, the team is taking customer powertrains developed by Audi and has new sponsorship from Chinese concern Envision. Briton Sam Bird and Dutchman Robin Frijns form an impressive driver line-up, with Bird having come close to winning the driver's title in two out of the four seasons he's raced in Formula E. Frijns, meanwhile, brings strong single-seater and touring-car pedigree.
Geox Dragon Racing: Maximilian Gunther / Jose Maria Lopez
One of the few outfits on the Formula E grid not affiliated with a major car manufacturer, Geox Dragon was founded by Jay Penske, son of legendary American motor-racing team boss Roger Penske. The team has tasted victory in previous seasons of the championship, and for 2018/19 has young German driver Maximilian Gunther and Argentinian touring-car and sportscar star Jose-Maria Lopez on its books, with Gunther being replaced for some events by the Brazilian Felipe Nasr. Despite not being affiliated with a car manufacturer, Dragon develops its own electric drivetrain.
HWA Racelab: Gary Paffett / Stoffel Vandoorne
HWA is the team that has run Mercedes' DTM German touring-car team for years, and this effort serves as a 'pathfinder' for a full works Mercedes assault on Formula E from the 2019-20 season onwards. Long-time Mercedes works driver Gary Paffett has moved over from DTM to join the squad, while the signing of ex-McLaren Formula 1 driver Stoffel Vandoorne was a major coup. Mercedes' move into Formula E comes in tandem with the launch of its EQ electric road-car brand, so we can expect no half measures.
Mahindra Racing: Jerome D'Ambrosio / Pascal Wehrlein
Indian automotive giant Mahindra has been involved with Formula E from the get-go, enjoying particular success in recent years with Swedish driver Felix Rosenqvist. He's now departed to race IndyCar in the US, but the team's 2018-19 line-up is no less able, with Formula E race winner Jerome D'Ambrosio joining former Marussia and Sauber Formula 1 man Pascal Wehrlein, who's also a past DTM champion.
NIO: Tom Dillman / Oliver Turvey
Chinese electric-car startup NIO is big news in its homeland, with a record-breaking supercar prototype and production SUV models already under its belt. Formerly known as NextEV, the team won the inaugural Formula E driver's championship with Nelson Piquet Jr in 2014-15. This year, it has two highly rated young drivers at the wheel in the shape of Frenchman Tom Dillman and Briton Oliver Turvey – the latter also a McLaren Formula 1 test driver.
Nissan e.dams: Sebastien Buemi / Oliver Rowland
Renault e.dams was the benchmark team for the first four season of Formula E, and after four seasons of racing at the front, the baton has been handed to the other member of the Renault-Nissan Alliance. Star driver Sebastien Buemi has been retained, however, continuing to dovetail his electric racing efforts with driving a hybrid Toyota in the World Endurance Championship. In the other car is Briton Oliver Rowland, a single-seater champion who was a late addition to the roster after original signing Alexander Albon departed for a Toro Rosso Formula 1 seat.
Panasonic Jaguar Racing: Mitch Evans / Alex Lynn
Jaguar is entering its third season of Formula E competition in 2018-19. It has struggled to find form so far, but is hoping the 'clean sheet' of the second-generation car will allow it to run at the front of the field. Drivers are New Zealander Mitch Evans, who has a strong record in the junior formulae, and Nelson Piquet Jr, who was the inaugural Formula E champion in 2014-15. The latter was replaced by Alex Lynn from the Rome event in April onwards. Jaguar's experience in Formula E feeds into the development of its electric road cars like the I-Pace SUV.
Venturi: Felipe Massa / Edoardo Mortara
Monaco-based Venturi's history begins with a series of quirky supercars produced in the 1980s and 1990s, but since being bought by billionaire Gildo Pallanca Pastor in 2001, it has shifted focus to compact electric vehicles like the Fetish sports car, as well as building the VBB-3 electric land speed record car. The race operation has no shortage of experience on the books, with former DTM racer and Williams F1 test driver Susie Wolff as team principal and former Ferrari F1 driver Felipe Massa joining Edoardo Mortara behind the wheel.
Top 10 best seven-seater electric and hybrid cars 2021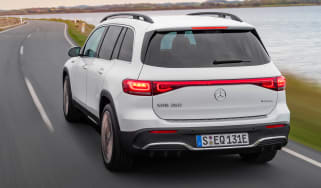 Top 10 best seven-seater electric and hybrid cars 2021
If the regular crop of electrified SUVs and family cars don't provide enough practicality for you, then take a closer look at the range of electric an…
Top 6 best hybrid hatchbacks 2021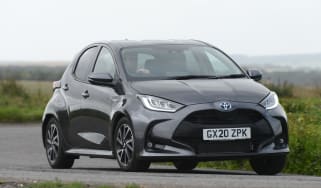 Top 6 best hybrid hatchbacks 2021
A hybrid hatchback is just as practical as a normal hatchback, but with even lower running costs. These are the best on sale in 2021
Complete guide to the BP Pulse (formerly Polar Plus) charging network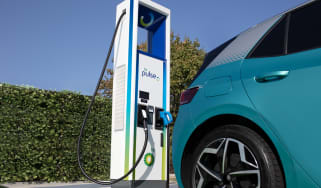 Complete guide to the BP Pulse (formerly Polar Plus) charging network
This is how to charge your electric or plug-in hybrid car on the BP Pulse public charging network (which was formerly known as the Polar Plus network)