PSA calls for easier public charging access in UK
Charging access difficulties described as a "market failure" that could impact take-up of electric vehicles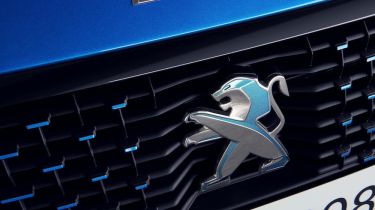 PSA Group's head of electric vehicles in the UK has called on the government and charging-point operators to make 'ad-hoc' access to public electric-vehicle charging points easier for consumers.
Speaking to DrivingElectric at the Oxford EV Summit, Helen Lees said that the UK currently compares unfavourably to Europe when it comes to how easy it is for consumers to use public charging points.
Late last year, the UK government made it a requirement that all public charging networks allow 'ad-hoc access' and not require drivers to be an existing member of the network or need an RFID card in order to charge up.
However, using public charging points usually still requires the downloading of a smartphone app and creating an account or user profile with the provider before a charging session can start.
"PSA has had to act quite differently in the UK compared to Europe," Lees said. "There are numerous different RFID cards, apps and proprietary networks, and no real definition of what 'ad-hoc access' means.
"It's a nightmare for customers – you have to plan ahead, and our customers don't want to do that. Maybe the early adopters do, but when we're talking about mass-market delivery, we need to make buying electricity as easy as buying petrol. That's something we as a manufacturer certainly can't do alone, so either the industry or the government needs to regulate to force that."
In Europe, the PSA Group – which comprises Peugeot, Citroen, DS and Vauxhall/Opel – has launched 'Free2Move Services', which offers electric-car drivers an all-in-one monthly subscription to an app. This can be used to book and pay for services including charging, parking, valeting and road tolls.
"What we've found in the UK is that we can't do that for charge points," Lees explained, "because none of the charge-point companies will work with aggregators or with us. In the short term, we're raising this along with other manufacturers through the SMMT [Society of Motor Manufacturers and Traders] infrastructure group.
"We see this as a market failure that's going to hinder the mass adoption of electric vehicles, unless something changes relatively quickly. Early adopters put up with it, but the mass market isn't going to, so I think we've got a short window of time where we can try to get it right."
PSA Group will launch the Peugeot e-208 hatchback and e-2008 SUV early in 2020, with the Vauxhall Corsa-e due to arrive later this year.
In Europe and the US, charging-point operators have entered into roaming agreements, offering mutual access for each others' customers to their networks, such as that announced by ChargePoint and EVgo earlier this month.
Elsewhere, Swedish firm Vattenfall (which operates the InCharge Solution network) said in May that it was seeking roaming agreements with other operators or driver service providers in the UK.
Electric Renault 5: prices, 2024 launch date and teaser images of the MINI Cooper rival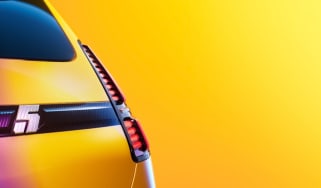 Electric Renault 5: prices, 2024 launch date and teaser images of the MINI Cooper rival
New official teaser pictures for Renault's electric supermini confirm the 5's reveal in February 2024
First contact: facelifted Kia EV6 will look even more like a UFO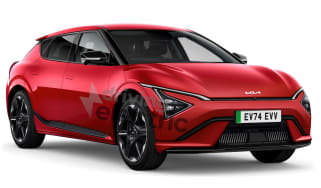 First contact: facelifted Kia EV6 will look even more like a UFO
Kia is readying an update for the EV6 crossover, which is set to include a new face and tech from the larger EV9