EV charging stations: best and worst UK cities for charging your car
Research by Tonik Energy reveals the best and worst places to find EV charging stations in the UK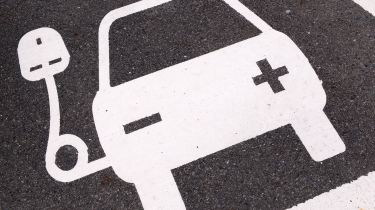 The best and worst places in the UK to find EV charging stations have been revealed by green energy provider Tonik Energy.
The firm compared the number of driving licence holders in dozens of towns and cities in Britain against the number of EV charging stations listed in those locations by Zap Map.
It found that Sunderland is the best-equipped area in the country, with an electric-car charging point for every 1,460 licence holders.
Sunderland was closely followed by Milton Keynes, with 220 charging points for its 327,225 licensed drivers, with Dundee securing third place overall with a total of 98 charging points.
At the other end of the table, Portsmouth is by far the worst prepared city with just 16 public chargers serving 516,602 licensed drivers. Shrewsbury was second-worst with a single charging point for every 20,698 drivers, followed by Derby with 17,037 licence holders per public charger.
"With the cost of electric vehicles falling all the time and the rise in UK residents wanting to make their lives as ethical and eco-friendly as possible, we are already noticing a significant rise in attention towards EVs," said Chris Russell, managing director at Tonik Energy. "Given the estimation that the cost of running an EV will match that of a standard car in the next couple of years, we only envisage demand to rise further.
"Local councils must be prepared for the increase in the amount of EVs on our roads. One of the main barriers to purchasing one of these vehicles is the fear of running out of charge on a long journey so it's crucial that all councils, particularly those towards the bottom of these rankings, recognise the need to invest in publicly available charging points."
In January, a study by Deloitte said electric cars could become cheaper than petrol and diesel models in the next two years. It was followed by a report from the International Council of Clean Transport (ICCT) that suggested electric vehicles were already cheaper to own than internal combustion-engined alternatives.
"The UK charging point infrastructure is growing at a rapid rate with over 12,000 devices now on the public network," said Melanie Shufflebotham, director at Zap Map. "Whilst some cities such as Sunderland, Milton Keynes and Dundee have really embraced the shift to zero emission cars, there is still some work to be done in other locations to provide electric car drivers with the charging infrastructure they need."
EV charging stations are becoming more and more common in the UK: the 350kW Shell-IONITY network is expected to add around 40 locations on these shores by 2020, while Gridserve has announced plans for 100 'Electric Forecourts' across the country delivering charging speeds of up to 500kW.
The UK's first 350kW rapid charger was opened earlier this month by Dutch company Fastned, based near the Nissan Leaf factory in Sunderland.
UK charging stations: top ten
| City | Total licence holders | Charging points | Licence holders per charger |
| --- | --- | --- | --- |
| Sunderland | 127,015 | 87 | 1,460 |
| Milton Keynes | 327,225 | 220 | 1,487 |
| Dundee | 160,239 | 98 | 1,635 |
| Greater London | 6,893,909 | 3,096 | 2,227 |
| Manchester | 578,418 | 205 | 2,822 |
| Oxford | 390,923 | 108 | 3,620 |
| Leeds | 414,505 | 111 | 3,734 |
| Cambridge | 263,858 | 59 | 4,472 |
| Nottingham | 657,031 | 141 | 4,660 |
| Glasgow | 624,975 | 130 | 4,808 |
UK charging stations: bottom ten
| | | | |
| --- | --- | --- | --- |
| City | Total licence holders | Charging points | Licence holders per charger |
| Exeter | 371,450 | 35 | 10,613 |
| Birmingham | 999,136 | 84 | 11,894 |
| Gloucester | 407,494 | 29 | 14,052 |
| Hull | 242,826 | 17 | 14,284 |
| Sheffield | 742,296 | 51 | 14,555 |
| Cardiff | 573,266 | 35 | 16,379 |
| Stoke | 391,007 | 23 | 17,000 |
| Derby | 442,965 | 26 | 17,037 |
| Shrewsbury | 227,681 | 11 | 20,698 |
| Portsmouth | 516,602 | 16 | 32,288 |
First contact: facelifted Kia EV6 will look even more like a UFO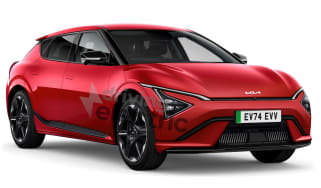 First contact: facelifted Kia EV6 will look even more like a UFO
Kia is readying an update for the EV6 crossover, which is set to include a new face and tech from the larger EV9
New Fisker Ocean Sport washes up in the UK: £36k for a 288-mile range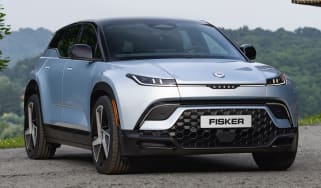 New Fisker Ocean Sport washes up in the UK: £36k for a 288-mile range
American EV startup Fisker has just launched its entry-level Ocean SUV in the UK, with a range of up to 288 miles
New Vauxhall Vivaro Electric is cheaper, yet has more range and tech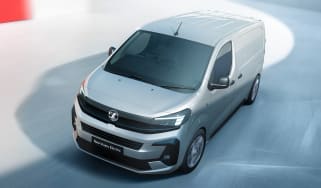 New Vauxhall Vivaro Electric is cheaper, yet has more range and tech
Vauxhall has given its Vivaro Electric panel van a mid-life refresh with a new face and some of the latest tech