ChargePoint Services acquired by French energy company Engie
Operator of GeniePoint network joins French multinational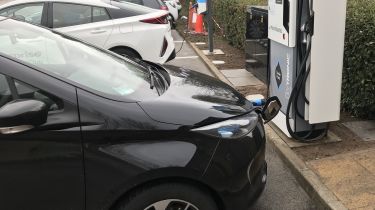 ChargePoint Services, the operator of the GeniePoint charging-point network, has been acquired by the French multinational energy company Engie.
In combination with Engie's existing assets, the takeover creates a 400-strong network of public charging points, with an additional 500-strong network of fast-charging stations planned by the end of 2019.
Among Engie's projects in the UK is a contract to install and operate 88 rapid-charge points for the West Yorkshire Combined Authority. The GeniePoint network, meanwhile, earlier this year signed a deal to place charging points in Morrisons supermarket car parks across the country.
Engie's UK & Ireland CEO, Nicola Lovett, said: "The provision of green mobility solutions is a key part of Engie's wider strategy to help tackle air quality in cities and be a leader in the transition to a zero-carbon economy. Acquiring CPS is an important step in scaling up our ambitions in the EV market, complementing our existing energy-supply activities and our partnerships with local authorities and businesses.
"The acquisition strengthens our combined capabilities to assist local authorities and other public-sector customers with placemaking – working alongside them to shape the future use of their estates and public spaces to enhance the lives of those who use them. It also enables us to work closely with our many business customers to support their ambitions to decarbonise their own fleets and support their employee's adoption of low and zero-carbon vehicles."
Alex Bamberg, the managing director of ChargePoint Services, added: "Becoming part of Engie is an exciting move for CPS. The combination of Engie's renewable energy, hardware technology and installation capability, together with our own significant experience in EV charging network management, infrastructure rollout and 24/7 customer-service provision, will create a major player in electric-vehicle fuelling in the UK.
"With the demand for EV charging across the UK increasing rapidly as vehicles with longer range and reduced charging times are launched by the motor industry, we will together be well placed to support the transition to EV in the UK and the drive for cleaner air quality."
New Fisker Ocean Sport washes up in the UK: £36k for a 288-mile range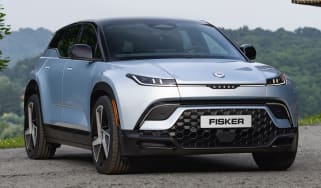 New Fisker Ocean Sport washes up in the UK: £36k for a 288-mile range
American EV startup Fisker has just launched its entry-level Ocean SUV in the UK, with a range of up to 288 miles
Big price cut: Electric Renault Megane prices slashed in time for Christmas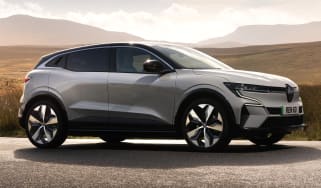 Big price cut: Electric Renault Megane prices slashed in time for Christmas
Renault Megane E-Tech gets a price drop of up to £3,500, bringing the starting price to just £34,495