Mercedes plug-in hybrids could get "up to 120km electric range"
Future versions of the Mercedes C-Class and E-Class could see almost 75 miles of electric range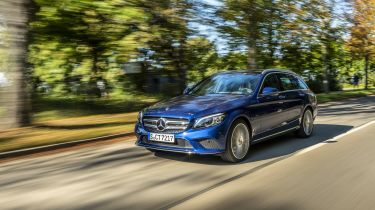 Mercedes plug-in hybrids (PHEVs) could improve enough to have pure electric range of "up to 100, or 120km of range" according to Michael Kelz, chief engineer for the new Mercedes EQC.
However, it's unlikely that we'll see such long-range PHEVs for five years or more. Speaking at the launch of the EQC, Kelz said that the current rate of battery technology advancement was equating to "around 10km per year, and around 35kWh would likely be the biggest battery you could see [in a plug-in hybrid]."
A range of over 70 miles (113km) and CO2 emissions of less than 50g/km would make a PHEV eligible for the Government's plug-in car grant of £3,500. However, it's unlikely this discount will still be offered in the five-year timeframe outlined by Kelz.
With batteries any larger than 35kWh, Kelz speculated that a range-extender - where the combustion engine functions as a generator for the batteries rather than directly driving the wheels - would make more sense.
However, he also clarified that Mercedes has no plans to offer a range extender.
Don't expect three-cylinder engines in Mercedes PHEVs, either. Kelz stated that "for Mercedes we will stick to four-cylinders in our plug-in hybrids."
Currently, Mercedes offers four-cylinder diesel and petrol engines in its plug-in hybrid versions of the E-Class and C-Class, which offer pure electric range of up to 34 miles (55km).
Meanwhile, the S-Class limousine features a 3.0-litre, six-cylinder petrol engine.
First contact: facelifted Kia EV6 will look even more like a UFO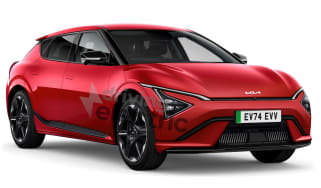 First contact: facelifted Kia EV6 will look even more like a UFO
Kia is readying an update for the EV6 crossover, which is set to include a new face and tech from the larger EV9
New Fisker Ocean Sport washes up in the UK: £36k for a 288-mile range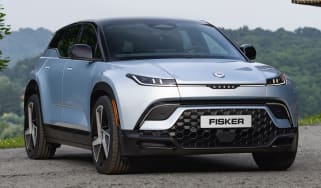 New Fisker Ocean Sport washes up in the UK: £36k for a 288-mile range
American EV startup Fisker has just launched its entry-level Ocean SUV in the UK, with a range of up to 288 miles
New Vauxhall Vivaro Electric is cheaper, yet has more range and tech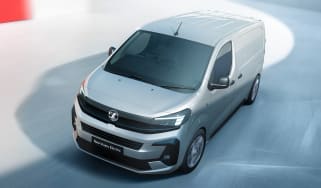 New Vauxhall Vivaro Electric is cheaper, yet has more range and tech
Vauxhall has given its Vivaro Electric panel van a mid-life refresh with a new face and some of the latest tech