New Hyundai car subscription service for electric and hybrid models launched
Hyundai's electrified models are now available on a subscription plan called 'Mocean', with terms ranging from three to 24 months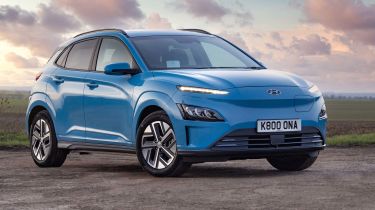 Mocean is Hyundai's new all-in-one monthly subscription service for UK customers looking for more flexibility than a traditional Hire Purchase (HP) or Personal Contract Purchase (PCP) finance agreement. The brand's hybrid, plug-in hybrid and fully electric cars are all available on the scheme, which besides the car also includes insurance, maintenance, road tax and repairs.
Prices start from £339 per month depending on which model you go for and the length of the contract you select, with subscription periods on offer ranging from three months up to two years. The monthly fee can also increase depending on your intended mileage per month, and your age group, which may increase the amount you pay for insurance on the service.
Mocean is launching exclusively in the Greater London area to begin with, but Hyundai will be rolling out the service to the UK's other major cities throughout the year. The process of selecting your car and signing up to the service is done entirely online, with cars being ready for customers to pick up or to be delivered within a matter of days, according to Hyundai.
Those who sign up to Mocean can change their vehicle every six months, or cancel their subscription by giving one month's notice, if they wish. The range of cars available includes the fully electric Ioniq hatchback, and the Kona Electric, which was recently awarded the title of best electric car to own in the 2021 Driver Power survey. The plug-in hybrid versions of the Tucson SUV and Ioniq hatchback are also available.
Electric Renault 5: prices, 2024 launch date and teaser images of the MINI Cooper rival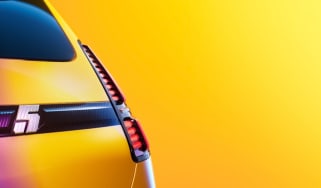 Electric Renault 5: prices, 2024 launch date and teaser images of the MINI Cooper rival
New official teaser pictures for Renault's electric supermini confirm the 5's reveal in February 2024
Big price cut: Electric Renault Megane prices slashed in time for Christmas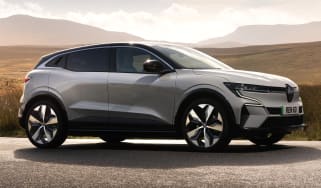 Big price cut: Electric Renault Megane prices slashed in time for Christmas
Renault Megane E-Tech gets a price drop of up to £3,500, bringing the starting price to just £34,495