Where can I buy hydrogen and where is my nearest hydrogen filling station?
A guide to where you can find UK hydrogen fuel stations for filling up a hydrogen fuel-cell car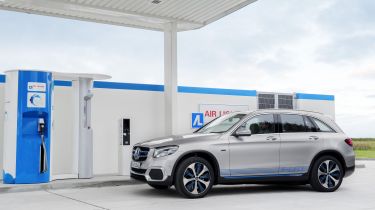 Opposed to plugging in an electric car at a DC rapid charger or home wallbox, hydrogen fuel-cell cars present an interesting alternative to typical battery-electric cars as they can be refuelled quickly at a refuelling station – just like a petrol or diesel car.
Hydrogen cars also offer great range, with the second-generation Toyota Mirai saloon capable of roughly 400 miles on a single tank, and doesn't feature any compromises in terms of space or practicality from batteries under the floor.
Furthermore, the only emissions from the tailpipe are water, and if the hydrogen is created using 100% renewable sources, it's entirely sustainable. However, there are some limitations to hydrogen power right now.
Firstly, there are currently only two hydrogen fuel-cell cars available in the UK: the Toyota Mirai and the Hyundai NEXO SUV. But, a hydrogen fuel-cell Vuaxhall Vivaro-e van will arrive in the UK in 2023. 
Plus, we know that Land Rover is developing a hydrogen fuel-cell prototype based on the new Defender SUV, however that is all we know about the project so far. A version of the BMW X5 SUV with a hydrogen fuel-cell called the iX5 will be making its public debut at the 2021 Munich Motor Show, but that car won't be available to buy until 2025. 
On top of the lack of hydrogen-powered vehicles available at this point in time, the refuelling infrastructure is severely lacking in certain areas of the UK.
Where can I find a hydrogen refuelling station and how much does it cost?
According to UK H2 Mobility, there are currently 11 hydrogen stations in the UK. Five of these are located within the M25, with others in the Southeast and Wiltshire. There are also two hydrogen refuelling stations for cars in Scotland, and none in Northern Ireland.
There are plans for two more hydrogen refuelling stations, one in Derby and the other in Stockton-on-Tees. But, both of the hydrogen filling stations in Wales have now closed, as have the two in the midlands at Coventry University and the University of Birmingham. 
A kilogramme of hydrogen costs around £10 in the UK. As a guide, the Mirai's fuel tank holds five kilogrammes, so it isn't that much cheaper at the moment to use hydrogen compared to petrol or diesel – and it's a lot more expensive than recharging an electric car.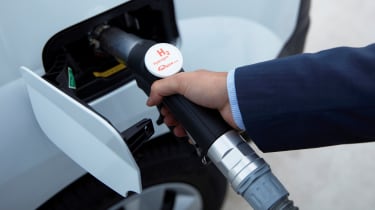 The full list of hydrogen refuelling stations in the UK
Shell, Gatwick (RH6 0NX) - Operated by: ITM Power
Shell, M25 Cobham Services, Surrey (KT11 3JS) - Operated by: ITM Power
Power CEME Innovation Centre, Marsh Way, Rainham (RM13 8EU) - Operated by: ITM Power
NPL, Teddington (TW11 0LY) - Operated by: ITM Power
Hatton Cross Station, London (TW6 2GE) - Operated by: Air Products
Shell, M40 Beaconsfield Services, Buckinghamshire (HP9 2SE) - Operated by: ITM Power
Honda Manufacturing, Swindon (SN3 4TZ) - Operated by: BOC
J Matthey, Great Western Way, Swindon (SN5 8AT) - Operated by: ITM Power
AMP, Rotherham, Sheffield (S60 5WG) - Operated by: ITM Power
Aberdeen Hydrogen Centre, Langdykes Road, City of Aberdeen (AB12 3FT) - Operated by: Aberdeen City Council
Hydrogen Refuelling, Powis Terrace, City of Aberdeen (AB25 3RF) - Operated by: BOC
Planned hydrogen refuelling stations:
A50/A38 services, Willington, Derby (DE65 6DX) - Operated by: ITM Power
Cavendish House Prince's Wharf, Thornaby, Stockton-on-Tees (TS17 6QY) - Operated by: TBC
How do I fill up a hydrogen car?
Hydrogen cars are as easy to fill as a petrol or diesel. It takes around five minutes to fill a tank. The pumps are similar to those you'll find at a conventional fuel station, and you plug the nozzle into your car in the same way.
Hydrogen-powered Renault Master Van to launch in 2022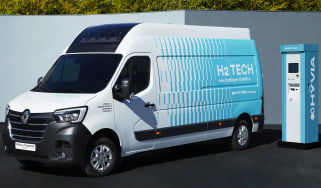 Hydrogen-powered Renault Master Van to launch in 2022
Tesla Model Y electric SUV now on sale in the UK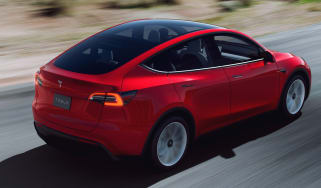 Tesla Model Y electric SUV now on sale in the UK
Top 10 best seven-seater electric and hybrid cars 2021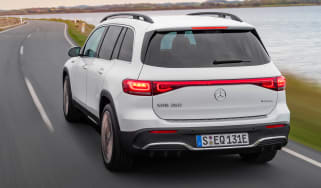 Top 10 best seven-seater electric and hybrid cars 2021
If the regular crop of electrified SUVs and family cars don't provide enough practicality for you, then take a closer look at the range of electric an…
EV36Zero and Nissan's road to carbon neutrality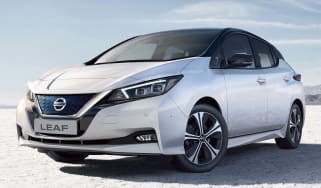 EV36Zero and Nissan's road to carbon neutrality
How the EV36Zero hub in Sunderland is set to take Nissan a step closer to its sustainability goals
Top 10 best luxury electric cars 2021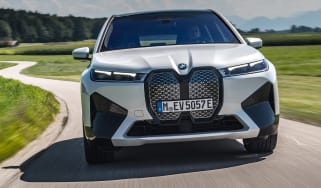 Top 10 best luxury electric cars 2021
From Audi to Tesla, here are our top picks of the most luxurious zero-emissions motoring options on the market right now