Nissan Leaf crowned Britain's most iconic electric car
A DrivingElectric survey has revealed the Nissan Leaf is officially the most recognisable electric car on sale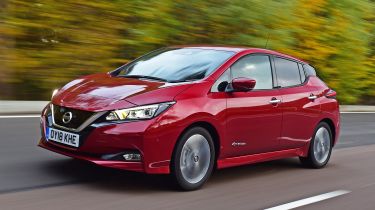 A DrivingElectric survey of more than 700 people has revealed the Nissan Leaf as the most recognisable electric vehicle on sale. Now in its second generation and celebrating its 10th anniversary in 2020, the Leaf is also the world's best-selling electric car to date.
Of the survey respondents, 94% recognised the Leaf, with the Tesla Model S finishing a close second. The Jaguar I-Pace climbed the ladder to third place in this year's round-up, pushing Tesla's Model X into fourth – one place lower than before. The BMW i3 completed the top five, with the MINI Electric – new for this year's table – in sixth.
With the exception of the MINI, new models like the Vauxhall Corsa-e, Peugeot e-208, Honda e and Mercedes EQC all occupied the second half of the table. All four beat the established Smart EQ ForTwo, however, which was ranked the least recognisable in the list of 16 electric cars. Just 45% of those surveyed had heard of the two-seat city car.
Richard Ingram, editor of DrivingElectric said: "The survey shows the brands that have been selling electric cars for the longest are the ones buyers are most aware of.
"But with the market now offering such a great array of fantastic plug-in models, it's more important than ever that consumers do their research – and consider those models that might not be household names."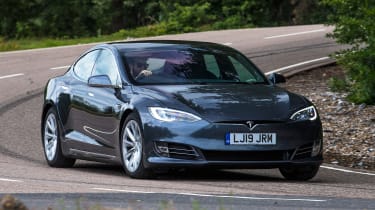 As well as revealing the most recognisable electric cars, the survey asked respondents which manufacturers they thought were leading the charge with electric vehicle adoption. Tesla topped both of these categories, with Nissan and Jaguar completing the podium. 
The third category asked those surveyed to rank manufacturers for electric-car innovation. Again, Tesla came top, with Jaguar and BMW finishing second and third respectively. However, that order was altered when the respondents were asked which maker produced the most visually appealing cars; Jaguar took top spot here, with Tesla and BMW close behind.
The full results for our 2020 electric-car survey are detailed below.
Electric car model awareness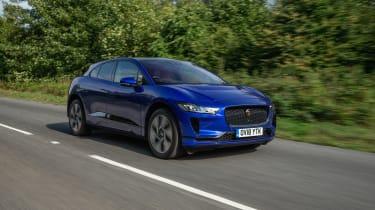 Brands leading electric-car adoption in the UK
Brands producing the most innovative electric cars
Tesla
Jaguar
BMW
Nissan
Hyundai
Kia
Volkswagen
Renault
Audi
Brands producing the most visually appealing electric cars
Jaguar
Tesla
BMW
Audi
Volvo
Volkswagen
Hyundai
Kia
For more information and detailed reviews of the Nissan Leaf, Tesla Model S and Jaguar I-Pace, plus all the other cars mentioned in these lists, click the links above – or search via the DrivingElectric homepage.
Top 10 cheapest electric cars 2023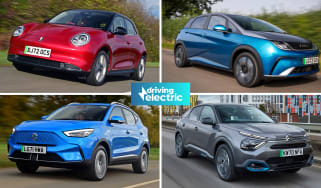 Top 10 cheapest electric cars 2023
Top 10 best used electric cars 2023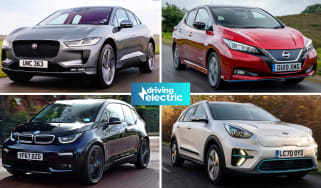 Top 10 best used electric cars 2023
Electric Renault 5: prices, 2024 launch date and teaser images of the MINI Cooper rival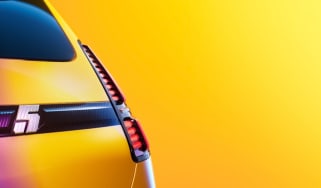 Electric Renault 5: prices, 2024 launch date and teaser images of the MINI Cooper rival
New official teaser pictures for Renault's electric supermini confirm the 5's reveal in February 2024
Big price cut: Electric Renault Megane prices slashed in time for Christmas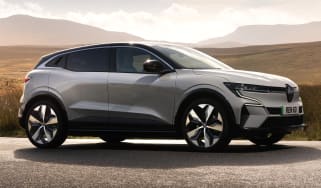 Big price cut: Electric Renault Megane prices slashed in time for Christmas
Renault Megane E-Tech gets a price drop of up to £3,500, bringing the starting price to just £34,495