Dacia electric car: new 2021 Dacia Spring goes on sale in Europe
Cut-price Renault-based electric city car is one of the cheapest zero-emissions models in Europe, starting from just over £10,500 after government grants in France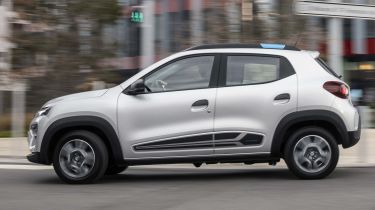 The Dacia Spring electric car has gone on sale in continental Europe, with a very low starting price of just €16,990 (around £14,500). This drops even further depending on incentives offered to electric-car buyers in various countries; when all the available French subsidies are applied, for example, the price starts at only €12,400 (around £10,500 – although this does require trading in an older combustion-engined car for scrapping).
There are currently no plans to bring the Spring to right-hand-drive markets such as the UK; however, if it was offered here, it would instantly become the cheapest electric car on sale by a considerable margin. The situation is similar with the Citroen ami (strictly speaking a quadricycle rather than a full-size car), which costs the equivalent of less than £6,000 in its home market but is also not yet confirmed for the UK.
Dacia has developed three principal versions of the Spring: a consumer model (which opens for orders on 20 March and will be delivered from the autumn), a business model aimed at car-sharing and rental companies (which will be available straight away from March) and a Cargo light van version with the rear seats removed (which will go on sale in early 2022).
Dacia Spring electric motor, battery, range, charging and performance
The Spring uses a 44bhp electric motor fed by a 26.8kWh battery. Claimed range according to the WLTP testing cycle is 140 miles in mixed driving conditions, or up to 183 miles at city speeds. An 'eco' button on the dashboard restricts power output to 31bhp and top speed to 62mph in order to maximise the available range, while in normal mode top speed is 78mph. Acceleration from 0-62mph takes a lengthy 19.1 seconds, however the 0-31mph time of 5.8 seconds is more relevant to city driving.
Charging time to 100% is 14 hours from a standard three-pin household socket or five hours from a 7.4kW home wallbox. Rapid charging from 10-80% can be completed in less than an hour from a public DC charging station. A free Dacia phone app keeps you informed as to the battery level and remaining driving range, as well as managing pre-conditioning of the passenger compartment and helping you to find the car if you've forgotten where you parked.
Styling
With the exception of its smaller wheels, the production version of the Dacia Spring stays close to the look that was previewed by March 2020's Spring Electric concept car. It's essentially a rebadged version of the Renault K-ZE electric car, which has been sold on the Chinese market since 2019.
From the outside, it partly echoes the look of Dacia's petrol and diesel-powered Duster SUV, with wide wheelarches, roof bars, a reinforced front rocker panel and raised ground clearance compared to a conventional hatchback. It's still a pretty compact vehicle, measuring 3.7 metres long, 1.6 metres wide and 1.5 metres high.
Up front, the charging port is concealed beneath the Dacia logo, while there are also tapered LED lights with a horizontal line that extends into the grille. The Spring's rear lights feature a Y-shaped LED signature, while the launch version is available with an optional 'Orange Pack' to add a splash of bright colour to various exterior elements.
Interior and practicality
Inside the Spring gets the type of straightforward, no-frills interior we've come to expect in Dacia cars. The brand promises comfortable accommodation of up to four adults inside, with generous head and kneeroom, as well as 23 litres of storage space up front and a 290-litre boot capacity (expanding to 620 litres with the rear seats dropped down).
Equipment and specifications
Like other Dacias, the Spring is quite sparsely equipped in its most basic form in order to keep its price down, but manual air-conditioning, electric windows, automatic headlights and a speed limiter are all standard.
A 3.5-inch display can be found ahead of the steering wheel, while a seven-inch multimedia and sat-nav system with Apple CarPlay and Android Auto, power-adjustable mirrors and a spare wheel all feature on the options list.
Key safety equipment comes as standard, however; this comprises anti-lock brakes, electronic stability control, six airbags, emergency call (SOS button), automatic headlight activation and automatic emergency braking.
Car sharing and commercial versions
The car-sharing Business version is available in either white and light grey, with durable, stain-resistant seat trim, front door and boot sills, front and rear floor mats, black grained handles and mirrors for greater durability and 14-inch wheels. In the passenger compartment, car-sharing apps can be accessed on the screen thanks to smartphone replication, while navigation and parking assistance also feature.
The Spring Electric Cargo light commercial version has a boot where the back seat is usually found, with a plastic lining on the floor and interior wheelarches, four anchor rings and a wire mesh partition separating the front-seat occupants from the load area. It boasts a one-metre load length, a cargo volume of 800 litres and a maximum payload of 325kg.
Available in white, the Spring Electric Cargo comes with manual air-conditioning, a digital radio and smartphone holder, fabric upholstery, black grained exterior handles and mirrors and 14-inch wheels. It goes on sale in early 2022.
Can solar panels charge an electric car?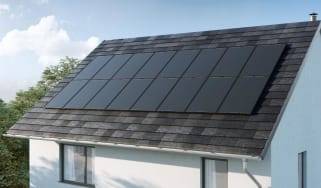 Can solar panels charge an electric car?
Charging your electric car with solar panels is a great way to save money in the long run. We explain why...
Where can I buy hydrogen and where is my nearest hydrogen filling station?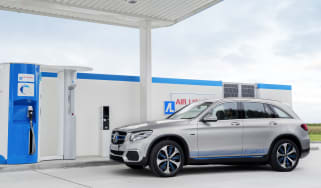 Where can I buy hydrogen and where is my nearest hydrogen filling station?
A guide to where you can find UK hydrogen fuel stations for filling up a hydrogen fuel-cell car
Why owners love the Mitsubishi Outlander PHEV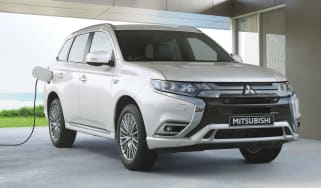 Why owners love the Mitsubishi Outlander PHEV
Thinking of switching to a plug-in hybrid? Plenty of owners we surveyed can vouch for the Mitsubishi Outlander PHEV