Comment: finance, funding and fuel prices means now's the best time to buy an EV
Right now, we're in a perfect storm that makes buying an electric car more appealing than ever – here's why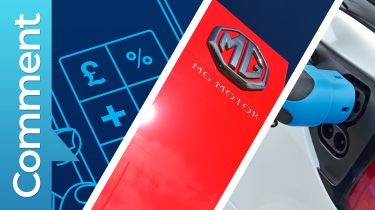 Owning an electric car has long been at odds with owning a printer; while EVs are expensive and printers are affordable, charging is cheaper than petrol and buying printer ink usually requires you to sell at least one of your internal organs to find the funds.
Okay, I'm being slightly facetious, but stick with me. Despite the government's plug-in car grant incentive going away last year, it seems like now is a better time than ever to buy an electric car. Fuel prices continue to rise as gluttonous oil companies enjoy greater-than-ever profits, while the price of electricity and rapid charging stays relatively low.
A recent study by the AA showed that petrol prices jumped by 4.24% in August, while public charging costs dropped by an average of 3p/kWh – kerbside charging costs have risen slightly, though, despite the number of available chargepoints growing exponentially in the last year.
Regardless, the cost of charging an electric car is generally falling, while the current price for a barrel of oil has risen to a whopping £72. Looking at the overall cost of ownership per mile, the AA reckons an electric car is now cheaper to run than a petrol model – based on a 50kWh Vauxhall Corsa Electric and its 1.2-litre petrol equivalent.
"But Tom," I hear you say, "that's all fine and dandy, but electric cars are still pretty expensive to buy, right?" No one can argue with the fact that the average price of an EV is more than a like-for-like petrol model, with family-sized SUV models usually touching and surpassing £40,000. However, our electric-car deals page is chock full of 0% finance deals on EVs, making these astronomical base prices much easier to swallow – especially given how most electric models tend to have good residuals.
There's also the question of the latest EU investigation into Chinese electric-car subsidies; huge investment from Beijing means that the prices of electric cars from China have, until now, been kept artificially low – which is good news for consumers. However, Europe could soon impose tariffs on these cars and, if the UK follows suit, this could mean higher prices in the future for car buyers.
With all of this in mind, buying an electric car now seems a bit of a no-brainer – especially when you consider the wide variety of new models coming to market in the last few months. Charging infrastructure is improving, too, with BP recently opening the UK's largest charging hub, boasting the ability to charge 180 vehicles simultaneously. 
Stay savvy, bag yourself a good finance deal and making the switch to electric could be your best decision since deciding to skip Oppenheimer for the new Barbie movie.
BMW i4 facelift to topple Tesla with huge range and tech upgrades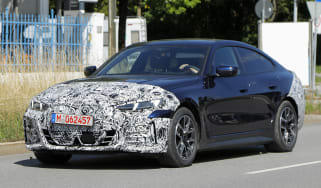 BMW i4 facelift to topple Tesla with huge range and tech upgrades
An updated version of the BMW i4 has been spotted testing, likely sporting a longer range and the latest technology
Electric BMW iX2 is set to take the kidney grille to the next level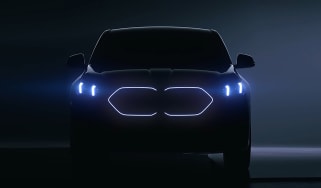 Electric BMW iX2 is set to take the kidney grille to the next level
BMW has teased the highly-rumoured iX2 coupe-SUV, which has been revealed to get enlarged illuminated kidney grilles