BP Pulse opens UK's biggest EV charging station
The BP Pulse Gigahub at Birmingham's NEC can charge 180 EVs simultaneously, making it the UK's largest charging site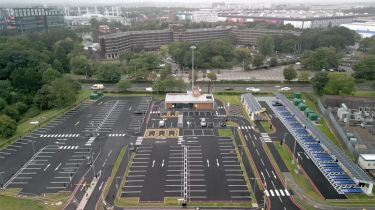 BP Pulse has opened the "UK's largest public electric vehicle (EV) charging hub" at the National Exhibition Centre (NEC) in Birmingham. With 16 ultra-rapid 300kW chargers and 150 slower 7kW points, BP claims there is capacity to charge 180 electric or plug-in hybrid vehicles simultaneously.
The site, dubbed a BP Gigahub, opened on 7 September 2023 and gives users easy access to the NEC, as well as a drive-thru Starbucks coffee shop. BP says this combines "fast charging with convenience" to "deliver the services EV drivers want while they wait".
The multi-million pound project is supported by the EV Network (EVN) and was constructed after the companies signed a long-term contract with the NEC to bring substantial infrastructure to the location, which serves seven million visitors each year. Situated just off junction six of the M42 and less than three miles from the M6 motorway, it'll also act as a stop-off for the 60 million cars that pass the area annually.
BP says two of the 300kW ultra-rapid charge bays are wheelchair accessible, with "additional designated accessible bays" for the 7kW points. BP Pulse plans to roll out "hundreds" of hubs by 2030, in "urban areas, on trunk roads and motorways, and at destinations such as restaurants, retail parks and hotels".
The Chancellor, the RT Hon Jeremy Hunt MP, officially opened the site and said: "This is the biggest private investment in electric charging in the UK and is a huge vote of confidence in Britain's role as a leader in green industries.  
"The ground-breaking site will be a major transport hub for the future and marks a significant step in our rollout of electric vehicle charging infrastructure across the country".
BP Pulse currently operates a total of more than 3,200 electric-car chargers across the UK, with money-saving subscriptions for frequent users. Costs range from 44p/kWh for the slower 7kW chargers to 69p/kWh for the fastest 150kW+ DC points; those without a subscription pay 85p/kWh for the quickest chargers.
You can find out all you need to know about charging your car via BP's chargers, by reading our complete guide to the BP Pulse (formerly Polar Plus) charging network
BMW i4 facelift to topple Tesla with huge range and tech upgrades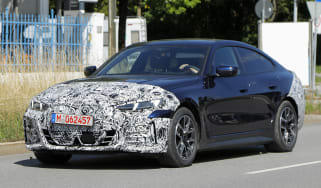 BMW i4 facelift to topple Tesla with huge range and tech upgrades
An updated version of the BMW i4 has been spotted testing, likely sporting a longer range and the latest technology
Electric BMW iX2 is set to take the kidney grille to the next level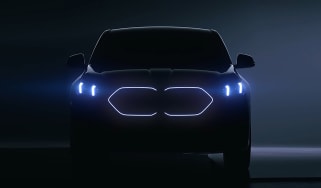 Electric BMW iX2 is set to take the kidney grille to the next level
BMW has teased the highly-rumoured iX2 coupe-SUV, which has been revealed to get enlarged illuminated kidney grilles