OPINION: We need more great-value electric vehicles
The MG ZS EV is DrivingElectric's Car of the Year 2022, but one thing is clear: we need more affordable electric cars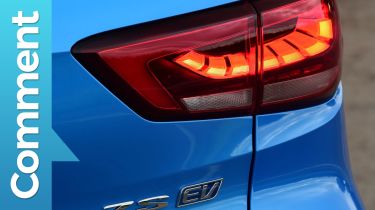 The list of 2022 DrivingElectric Award winners has been revealed in full, with the new MG ZS EV taking both the Best-Value EV prize, as well as our overall Car of the Year trophy.
But if the rundown of finalists highlights just one thing, it's that there still aren't enough affordable electric cars on sale in the UK. The MG qualifies without question, but great-value EVs are still few and far between.
Sure, the ZS EV isn't the cheapest new electric car on sale, but it is, unquestionably, the best value. As a package, the ZS simply can't be beaten: long range, impressive efficiency and a lengthy kit list, all wrapped up in a practical SUV body. Commenting on the verdict, I said: "The updated MG ZS EV perfectly encompasses everything that's important to electric-car buyers in 2022."
Take a look at the MG's competition. Models like the Smart EQ ForTwo or MINI Electric may cost less in their most basic trims, but they're compromised when it comes to range. The new Fiat 500 – last year's DrivingElectric Car of the Year – can do almost 200 miles on a charge, but even that falls down when it comes to space and practicality.
And then there's the Renault ZOE, which despite its relatively roomy cabin and impressive range, was recently re-evaluated by independent crash-test body Euro NCAP and awarded a dismal zero-star rating; buyers of cheap electric cars simply mustn't be forced to compromise on things like safety and security.
MG, therefore, currently stands proud in a class of one – offering incredible-value electric cars designed for the many, not the few. We need more models that blend range, efficiency, space and practicality, with decent safety specifications and essential kit – especially if the UK government wants to ban sales of new petrol and diesel cars by 2030.
So it's over to you, car makers and manufacturers. We've seen your flash, pure-electric SUVs and your long-range limousines, but now it's time to bolster your 'affordable' offerings. Simple, honest and above all else – good-value – electric cars are essential to mass adoption.
With a cheaper, smaller-battery model due next year, the MG ZS EV's appeal looks set to continue through 2022 and beyond. It's a worthy winner of DrivingElectric's prestigious Car of the Year award.
MINI Cooper Electric: pricing and specs for British-built electric supermini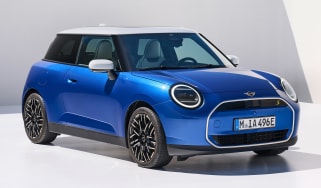 MINI Cooper Electric: pricing and specs for British-built electric supermini
MINI's latest electric hatchback introduces a revolutionary interior design, as well as larger batteries to provide a 250-mile range
Tesla Cybertruck: pricing and specs for Elon Musk's electric pickup truck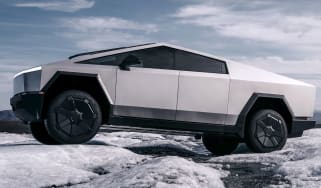 Tesla Cybertruck: pricing and specs for Elon Musk's electric pickup truck
The Tesla pickup truck is now on sale, with a range of up to 340 miles and a starting price of just over $60,000
Electric Renault 5: prices, 2024 launch date and teaser images of the MINI Cooper rival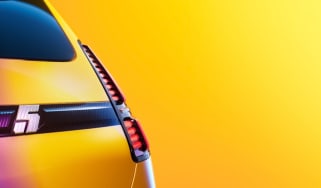 Electric Renault 5: prices, 2024 launch date and teaser images of the MINI Cooper rival
New official teaser pictures for Renault's electric supermini confirm the 5's reveal in February 2024