OPINION: Is it too late to nip charge anxiety in the bud?
Gridserve is overhauling the UK motorway network's out-of-date charging infrastructure with reliable ultra-rapid chargers. But is it too little, too late?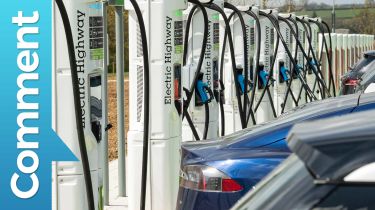 Far too many people are shying away from electric cars – not because of 'range anxiety', but rather due to 'charge anxiety'. In other words, they know how far the cars will go, and that there are plenty of chargers out there, but they're not confident they'll be working properly when they roll up with a few miles' range remaining.
We've all heard the stories – and no doubt many of us have experienced it firsthand. It's cold outside, rain is lashing against the windscreen and the range figure on the dashboard is falling faster than a brick off a bridge. Pulling off the main road to your preferred public charging point, the 'OUT OF SERVICE' message plastered across the screen immediately comes into view. Stressful seems an understatement.
Admittedly, things are improving. New networks are launching regularly, and reliability is on the up. Indeed, the poorly rated and notoriously unreliable Ecotricity Electric Highway network, which spans most of the UK's motorway service areas, has recently been bought by Gridserve – the company behind one of the country's first dedicated electric-car charging hubs, the Electric Forecourt in Braintree, Essex (below).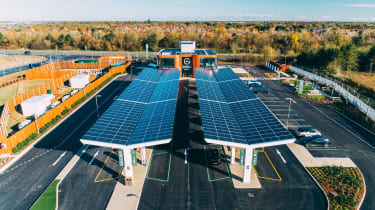 It's currently in the process of ripping out the unreliable old Ecotricity chargers and replacing them with shiny new units rated at between 60 and 350kW. In addition to this, it has 50 new 'Electric Hub' sites planned over the next few years – plus up to 100 of the even bigger 'Electric Forecourts', modelled on the initial example in Braintree.
Taken together, it means that no matter the make or model, you should soon be able to charge your electric car at full speed – whenever you need to and no matter where you are. That should allay any lingering doubts about public charging by providing reliable and good-value top-ups for motorway users the length and breadth of Britain.
Infrastructure like this is imperative if we're to realise a zero-emission future for the UK – and hit the goal of only electric cars being sold from 2030 onwards. Gridserve's rollout (provided it delivers a network as reliable and user-friendly as promised) has the ability to dramatically disrupt anti-EV rhetoric and dismiss concerns that the UK isn't on track to make the inevitable wholesale switch to electric cars. We don't need millions of public chargers, but we do need a lot of them, and they have to be quick, convenient and – above all else – reliable.
While market share is increasing, electric cars still account for less than 10% of all registrations. And the fact is, many of those so-called 'early adopters' who've been driving electric for some time now, have off-street parking and the ability to charge at home. As it stands, demand on the UK's public charging infrastructure is surprisingly low.
But, as the results of our most recent Driver Power survey showed, those who do use the public network place high importance on convenience and ease of use. You need only look at the popularity of InstaVolt – a highly rated provider that prides itself on user experience, with no app or RFID card required; you just plug and go. The Tesla Supercharger network is another example of how a simple, well executed idea can result in overwhelming customer satisfaction. Gridserve's project is highly ambitious, but it needs to aim high and succeed for the sake of electric-car take-up in the UK.
Partnership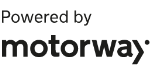 Need to sell your car?
Find your best offer from over 5,000+ dealers. It's that easy.
So no, I don't think it's too late to nip charge anxiety in the bud. Perception is one thing, reality is another. If existing (and future) electric-car owners can have one – or indeed a series of – positive experiences using public rapid-charge points, opinions should shift quickly and dramatically.
New electric cars coming in 2023 and beyond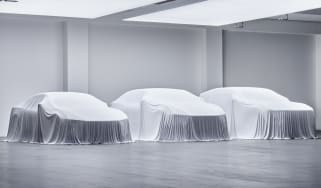 New electric cars coming in 2023 and beyond
With electric cars making up an ever-increasing proportion of sales, the industry is working flat out to launch new models – here's what's on the way …
Volvo EX30 electric SUV: prices, specs and ride review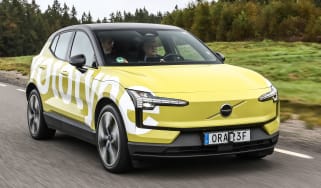 Volvo EX30 electric SUV: prices, specs and ride review
We ride shotgun in Volvo's smallest electric car, which is set to undercut rivals like the Kia Niro EV
"Everyone wins in the switch to EVs. We must hold our nerve on the 2030 ICE ban"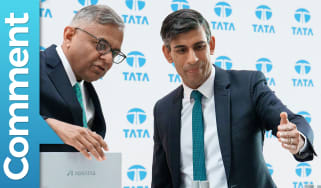 "Everyone wins in the switch to EVs. We must hold our nerve on the 2030 ICE ban"
DrivingElectric's Tom Jervis thinks the government's rollback on the 2030 petrol and diesel ban is a blunder that could kill EV consumer confidence