'Range anxiety' fades as electric cars' range increases
DrivingElectric research shows electric cars already go far enough for many drivers
Electric cars are coming close to meeting the range demands of more than one in three motorists, research by DrivingElectric has found.
A survey found that 37% of motorists cite 300 miles as the range that'll entice them to buy a pure electric car – and a growing number of models are within a handful of miles of delivering that.
The range-topping Hyundai Kona Electric (above), for example, can cover 292 miles on a charge – just eight short of the most common figure for consumers' range ambitions.   Motorists have long cited range anxiety as the main reason for holding off buying an electric car. But improvements in technology are coming faster than many realise, so many don't know their range demands have already been met.
DrivingElectric asked more than 250 drivers, who said they were interested in buying an all-electric car, what range would tempt them to take the plunge.   The surprise finding was that 37% of them no longer expect the equivalent range of an internal-combustion engine. Instead, they cited ranges between 50 and 300 miles on a single charge, which means the threshold for range anxiety has already been met by some mainstream electric cars. 
Almost one in 10 of the respondents could already be tempted by other models, because they only demand a range of up to 150 miles – which means a car like the Volkswagen e-Golf (below) falls short by only six miles.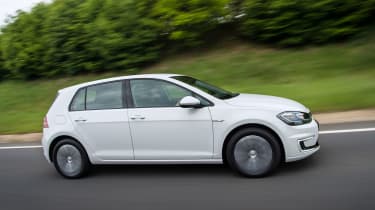 Another 28% of drivers demanded up to 400 miles on a single charge, a figure widely expected to be reached by new high-end models already in the pipeline. The remaining 35% of motorists will be waiting much longer for their range expectations of 400-1,000 miles to be met, however.   But the revelation that consumer expectations are so close to what's already achievable for 37% of would-be buyers spells a surge in demand when consumers realise the capabilities of some models.   DrivingElectric also recently revealed that the total average mileage covered by most drivers in a typical week, including travel for social, leisure, shopping, school runs and commuting, falls well within the published ranges of the latest generation of electric cars.   The latest figures on consumer expectations for the range of an electric car tally closely with current real-world journey habits, which suggests a big surge in electric vehicle adoption is around the corner.
First contact: facelifted Kia EV6 will look even more like a UFO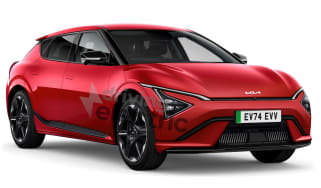 First contact: facelifted Kia EV6 will look even more like a UFO
Kia is readying an update for the EV6 crossover, which is set to include a new face and tech from the larger EV9
New Fisker Ocean Sport washes up in the UK: £36k for a 288-mile range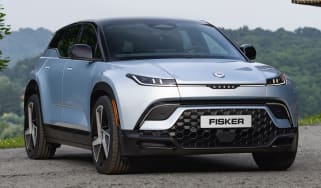 New Fisker Ocean Sport washes up in the UK: £36k for a 288-mile range
American EV startup Fisker has just launched its entry-level Ocean SUV in the UK, with a range of up to 288 miles
Electric Renault Twingo revealed as £17k rival to Citroen e-C3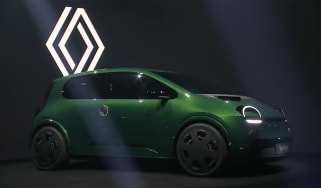 Electric Renault Twingo revealed as £17k rival to Citroen e-C3
Renault has unveiled its smallest EV yet; a sub £20k city car with a claimed high level of efficiency