Citroen and Vauxhall electric MPVs get price reduction
Citroen, Vauxhall and Peugeot's MPVs are also now electric-only, after all three brands axed the petrol and diesel versions of their van-based people carriers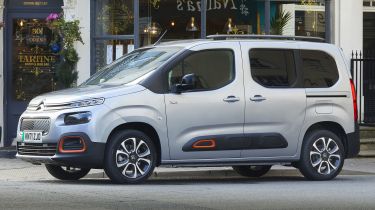 Both Citroen and Vauxhall have cut the prices of their electric people carriers, following the reduction in the UK government's plug-in car grant (PiCG) that was announced in December 2021. Along with Peugeot, they have also stopped selling petrol and diesel-engined versions of their van-derived MPVs, choosing to focus exclusively on electric power from now on.
The Citroen e-Berlingo with five seats now starts from £29,495, after the £1,500 grant has been deducted, while the long-wheelbase, seven-seater version has a £30,495 starting price. The more generously equipped e-Berlingo Flair XTR also costs £30,495, featuring luxuries like a panoramic sunroof and electric window blinds, but only comes in the short-wheelbase bodystyle.
Meanwhile, the five-seater version of its Vauxhall sister model, the Combo-e Life is priced from £29,610 after the PiCG grant has been applied, compared to £30,610 previously. Both seven-seat versions of the Combo-e Life have also received price reductions, with the standard and extended-wheelbase XL models starting from £30,110 and £30,210 respectively. That means the Combo e-Life XL is now only £100 more expensive than the standard seven-seater Combo-e Life.
The Citroen e-SpaceTourer and Vauxhall Vivaro-e Life are more practical still, offering seating for up to nine. The standard wheelbase e-SpaceTourer in entry-level Business trim now starts from £30,295 after the grant, rising to £30,495 for the longer XL model.
The Vauxhall Vivaro-e Life's price has also been slashed, down from £32,135 to £30,295 after the grant. The long-wheelbase variant is now priced at £30,495, compared to £32,495 previously. Both models use the same 50kWh battery and 134bhp electric motor as the e-Berlingo and Combo-e Life, for a range of 143 miles compared to the seven-seater MPV's 174-mile range.
MINI Cooper Electric: pricing and specs for British-built electric supermini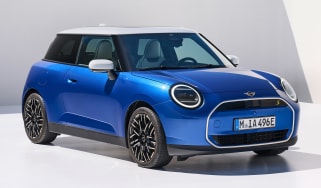 MINI Cooper Electric: pricing and specs for British-built electric supermini
Electric Renault 5: prices, 2024 launch date and teaser images of the MINI Cooper rival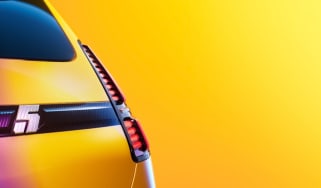 Electric Renault 5: prices, 2024 launch date and teaser images of the MINI Cooper rival
MINI Cooper Electric: pricing and specs for British-built electric supermini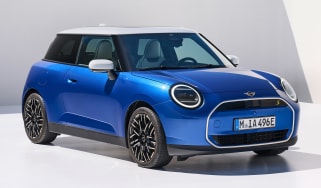 MINI Cooper Electric: pricing and specs for British-built electric supermini
MINI's latest electric hatchback introduces a revolutionary interior design, as well as larger batteries to provide a 250-mile range
DrivingElectric Awards 2024: the winners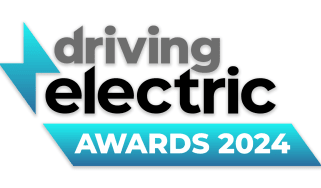 DrivingElectric Awards 2024: the winners
We celebrate the very best products in the EV world
The Kia EV9 is DrivingElectric Car of the Year 2024
The Kia EV9 is DrivingElectric Car of the Year 2024
Kia's new electric flagship wins big at DrivingElectric's annual awards ceremony