Citroen Ami two-seat electric city car: new personalisation options available
Graphics and other customisation options are now available for Ami customers in Europe; the ultra-compact electric car goes on sale in the UK in spring 2022, with prices expected to start from as little as £6,000
With 1,000 UK reservations for the Citroen Ami now taken, the French brand has unveiled a selection of new personalisation options for European customers of its two-seat electric city car. These include graphics packs called 'Camo', 'Jungle', 'Tutti Frutti' and 'British Globetrotter'. 
Meanwhile, Ami drivers in France can create their own bespoke designs for the ultra-compact EV. To give a sense of what was possible for future Ami owners, Citroen has created one featuring a hot-rod-inspired flame livery, with another sporting multiple pictures of cats and the phrase 'I love my cats'.
According to Citroen, the stickers can be easily applied by owners with the help of some online instructions provided by the brand. A full range of customisation options are expected to be available for British Ami owners when the electric city car crosses the channel early in 2022. However, what lengths Ami owners in the UK will be able to go to hasn't been confirmed just yet. 
Over 14,000 people in the UK have now registered their interest for an Ami, and over 1,000 of them have paid a £250 reservation fee to get their hands on one in the two weeks since the brand's site began accepting them.
Citroen announced the Ami would come to the UK in September 2021. CEO Vincent Cobée told DrivingElectric at the time: "We have agreed and decided that we will bring Ami to the UK as it is – as a left-hand drive car – in the early part of next year."
An exact price for this market hasn't been confirmed, but it's not expected to be far off the French figure, which starts from €6,990 (£5,945). However, if there is a small increase when it lands in showrooms early next year, it'll be because UK cars will come as standard with a Type 2 charging adaptor in addition to a three-pin plug. This means customers will be able to recharge their Amis from most public charging points, or a home wallbox.
Everything else about the Ami, including its 8bhp electric motor, 28mph top speed, 5.5kWh battery and 46-mile range, will remain the same. UK customers will be able to choose from the same for trim levels offered to European buyers, with the top-of-the-range version getting some additional exterior styling features and graphics.
The commercial version of the Ami, the My Ami Cargo, is also expected to make its way to Britain. With the same limited range as the passenger version, the My Ami Cargo is best suited to last-mile parcel and food deliveries in urban areas.
But while 75% of Ami customers so far have brought the ultra-compact EV outright, it's also offered on extremely affordable lease deals. Cobée is hoping that Citroen UK can replicate some of the leasing deals on offer in France. "It's available on lease in France for below a mobile phone subscription," he told us.
"You can put €3,000 down and the monthly subscription is a mobile phone subscription [from €20 a month], or you put €1,000 down and the monthly subscription is the same as a subway pass [from €69 a month]." While customers will have the opportunity to visit a showroom, test drive the car and have a salesperson place their order, the Ami can also be ordered online directly.
Citroen UK Managing Director Eurig Druce, who persuaded Cobée to sell the car in the UK despite there being no initial plans to, also revealed that he hoped the Ami could be introduced with innovative car-sharing options. "You cannot have a car that innovative and drive it conventionally," he said. "People are buying it with cash, but I'd love to see collections of Amis on street corners, where it could become the norm to not get an Uber, but to get an Ami."
As well as the commercial version, the Ami has also spawned a sister car from Opel, called the Rocks-e, however it won't be making its way to the UK as a Vauxhall. Meanwhile, Renault launched its Mobilize mobility brand with EZ-1 concept car that could take on the Ami, and Kia has hinted a new bargain pure-electric city-car could be on the way to rival it as well.
Top 10 best seven-seater electric and hybrid cars 2021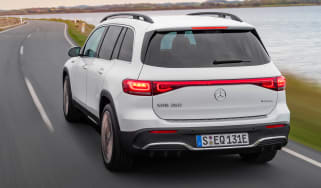 Top 10 best seven-seater electric and hybrid cars 2021
If the regular crop of electrified SUVs and family cars don't provide enough practicality for you, then take a closer look at the range of electric an…
EV36Zero and Nissan's road to carbon neutrality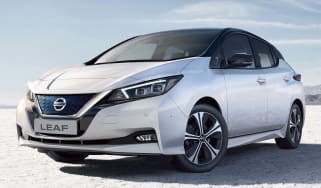 EV36Zero and Nissan's road to carbon neutrality
How the EV36Zero hub in Sunderland is set to take Nissan a step closer to its sustainability goals
Top 10 best luxury electric cars 2021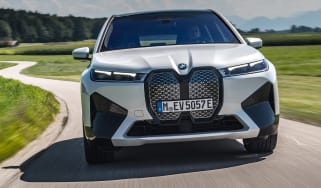 Top 10 best luxury electric cars 2021
From Audi to Tesla, here are our top picks of the most luxurious zero-emissions motoring options on the market right now