Entry-level Kia EV could be Citroen Ami-rivalling city car
Kia's now-confirmed entry-level EV could be the affordable city car hinted at by bosses in 2020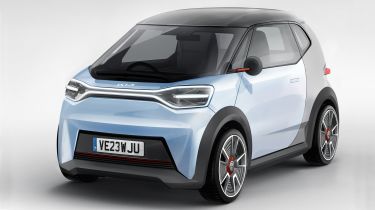 Kia has revealed plans to launch 14 new electric cars by 2027, including an affordable, entry-level EV that could be an ultra-compact city-car rival for the Citroen Ami quadricycle. Such a car was hinted at in May 2020, when we spoke with Emilio Herrera, the then-chief operating officer of Kia Motors Europe. In late 2021, Kia also released a teaser image of some future EVs that suggests the potential Ami rival is still in the works (below).
Herrera noted in 2020 that cars like the Ami have the ability to change the way people commute in and around towns and cities like London, Paris or Berlin. "Our project is looking at what we call L6 and L7 cars in the segment," he said. "Cars like the Citroen Ami; it's something we're investigating, because we believe it could be an alternative for public transportation – provided we can deliver it at a very similar cost to public transportation."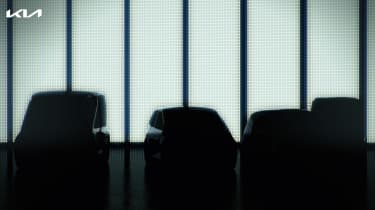 The Ami will go on sale in the UK later in 2022. Prices remain under wraps for the time being, but we expect a starting figure of around £6,000. Customers in France can buy one outright for as little as €6,490 – around £5,372 – or just €19.99 (£16.55) per month. If Kia was to launch something like the Ami, it'd be targeting the same monthly fee and a similarly low list price.
"We're really looking at very low monthly prices for subscriptions so it can really compete – and the Ami is one of the vehicles that we've looked at," Herrera said. "So that means a subscription model, or you can rent it for a week or month, so it needs to be pretty flexible like public transportation." Shortly after the Ami's debut in February 2020, according to Herrera, Kia was "already studying a proposal on having very small micro vehicles for urban use" in May.
Herrera wouldn't be drawn on what platform would be used for the small Kia, but he was clear that he expected Kia to lead the development of a new platform for its new small car, saying: "We could eventually share the platform with Hyundai, but the idea is to have a dedicated platform from Kia that we could eventually share with Hyundai. The idea with this project is for it to be global, not just for Europe. It will have the synergies of scale to ensure that this vehicle would be available at a very cheap price for consumers."
Since speaking with Herrera, we've learned that Kia is developing a dedicated 'skateboard' EV platform that'll underpin a variety of electric commercial vehicles. Eventually, Kia plans to create what it calls micro PBVs (Purpose-Built Vehicles), which it intends to be "an alternative to public transportation". We therefore expect the as-yet-unnamed Ami rival and these urban delivery vehicles to have a lot in common under the metal.
Plus, it has been confirmed that Kia's parent the Hyundai Motor Group is being supplied with a new integrated electric drive module – combining an electric motor and transmission into one bolt-in unit – by electric drivetrain partner BorgWarner.
Partnership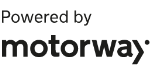 Need to sell your car?
Find your best offer from over 5,000+ dealers. It's that easy.
We know this new setup will be used in a city-car-sized electric SUV that the Hyundai group is working on, but a setup like this saves space and weight compared to a more conventional electric drivetrain, which are essential factors to consider when designing a car with such compact proportions. It therefore has the potential to be used in Kia's electric quadricycle.
New Fisker Ocean Sport washes up in the UK: £36k for a 288-mile range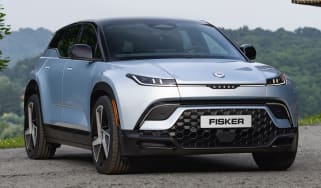 New Fisker Ocean Sport washes up in the UK: £36k for a 288-mile range
American EV startup Fisker has just launched its entry-level Ocean SUV in the UK, with a range of up to 288 miles
First contact: facelifted Kia EV6 will look even more like a UFO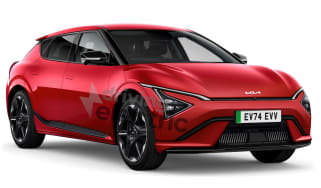 First contact: facelifted Kia EV6 will look even more like a UFO
Kia is readying an update for the EV6 crossover, which is set to include a new face and tech from the larger EV9
Big price cut: Electric Renault Megane prices slashed in time for Christmas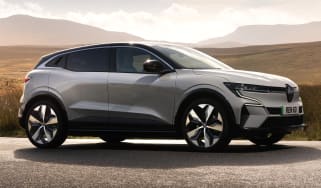 Big price cut: Electric Renault Megane prices slashed in time for Christmas
Renault Megane E-Tech gets a price drop of up to £3,500, bringing the starting price to just £34,495