Renault launches new Mobilize mobility brand with EZ-1 concept car
The Mobilize EZ-1 concept is Renault's answer to the Citroen Ami; new brand to focus on urban mobility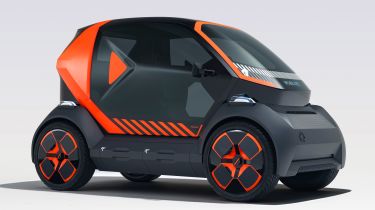 This is the Mobilize EZ-1, the first concept car to carry the name of the Renault Group's new mobility brand. Much like the Citroen Ami, the EZ-1 is intended as an urban mobility vehicle for use by car-sharing services, and it's set to be launched under the new Mobilize brand.
The EZ-1 concept is similar in approach to the current Renault Twizy, with a tandem seating layout and tiny 2.3-metre length. The car is intended to be driven on a 'pay-as-you-go' basis as part of the Mobilize brand's car-sharing service. Keyless entry features, allowing drivers to use their smartphone to gain access. 
It's not yet clear when the EZ-1 will make it into production, nor when Mobilize plans to roll out its services. Details on the concept's powertrain are also not yet confirmed, although a "battery exchange system" is used in place of the usual recharging method.
The brand has an eye on sustainability, too, with the EZ-1 constructed from 50% recycled materials and intended to be 95% recyclable when the time comes, at a facility called the Renault Re-Factory. Its batteries will recycled for use in energy storage solutions, Renault says.
Elsewhere, Mobilize is set to develop new charging technology for other Groupe Renault brands. A range of other Mobilize cars is promised, offering options for "car sharing, ride-hailing, last-mile delivery and on-demand transit".
Fiat announces new electric-car grant for 500e
Fiat announces new electric-car grant for 500e
Vauxhall Astra Electric: price, range and video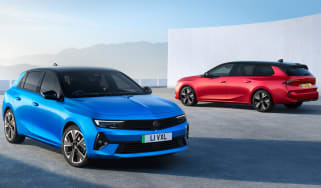 Vauxhall Astra Electric: price, range and video
Tesla Model 3 facelift will be a double-edged sword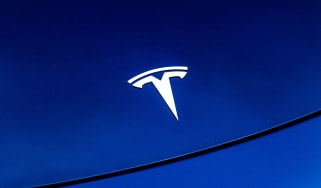 Tesla Model 3 facelift will be a double-edged sword
Tesla's updated EV will have an improved interior, greater range and a more affordable price – as well as one unfortunate drawback
Vauxhall Astra Electric: price, range and video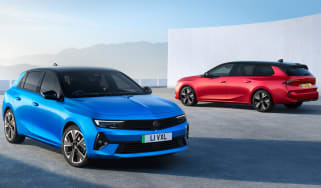 Vauxhall Astra Electric: price, range and video
The new Astra Electric shares its parts with the Peugeot e-308, with first deliveries due soon
Electric Ford Puma could become the UK's best-selling EV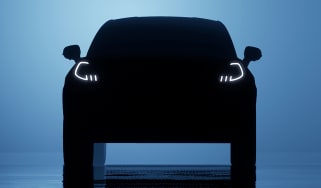 Electric Ford Puma could become the UK's best-selling EV
The Ford Puma EV is set to arrive in 2024 with a range of over 200 miles and a tweaked exterior design