BT announces plans to enter EV charging market
Phone and communications titan announces plan to transform its streetside broadband boxes into EV chargers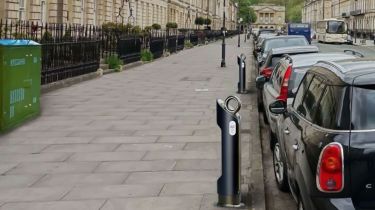 You know it for supplying your landline, your Internet and even what you watch on television, but now communications giant, BT, has announced that it's planning to move into the world of electric car charging.
Yes, you read that right, BT, purveyor of Premier League football match streaming, is preparing trials to transform its old streetside phone and broadband cabinets – no longer needed in the transfer to full fibre optic – into makeshift EV charge points. The news will be music to the ears of EV drivers who don't have their own off-street parking.
The new scheme is set to begin in Northern Ireland in the autumn, with plans to expand it elsewhere in the UK by the end of 2023. BT Group's tech start-up boffins 'Etc.' reckons that 60,000 of the company's 90,000 broadband cabinets are suitable for this retrofit, although it's unlikely that the scheme will be implemented en masse before the end of its two-year trial period.
At this stage, it's unknown what speeds will be offered by these BT-branded chargers, nor whether they'll be exclusive for use by pre-existing BT customers. What we do know is that BT already utilises 100% renewable energy for its services, with the corporation stating that this will continue, even with its new raft of EV chargers.
Boss of Etc, Tom Guy, said: "We have a once in a lifetime opportunity to connect for good in a whole new way by innovating around our cabinet infrastructure. The pilots are critical for the team to work through the assessment and establish effective technical, commercial and operational routes to market over the next two years."
This news comes as the UK plans to grow its UK charging infrastructure from 45,000 public chargers to a total of 300,000 by the 2030 deadline on the ban of pure-petrol and diesel vehicle sales. Newly-formed trade body, ChargeUK, has previously stated that its members' already have the capacity to "double the size of the charging network", but says logistical and legal issues with deployment are preventing this from being executed swiftly.
For now, we can only look on to see whether BT's foray into the UK charging market will be a success; the corporation has already stated it's weighing up whether to go into this venture alone or with a pre-established charging partner, acknowledging the necessity to work with local councils and authorities in order to get the infrastructure installed smoothly.
"Everyone wins in the switch to EVs. We must hold our nerve on the 2030 ICE ban"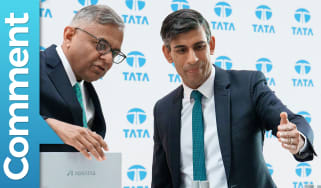 "Everyone wins in the switch to EVs. We must hold our nerve on the 2030 ICE ban"
BMW i4 facelift to topple Tesla with huge range and tech upgrades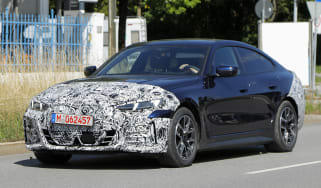 BMW i4 facelift to topple Tesla with huge range and tech upgrades
An updated version of the BMW i4 has been spotted testing, likely sporting a longer range and the latest technology
Electric BMW iX2 is set to take the kidney grille to the next level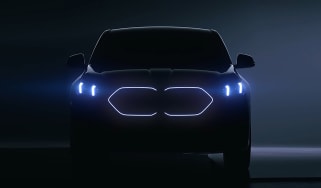 Electric BMW iX2 is set to take the kidney grille to the next level
BMW has teased the highly-rumoured iX2 coupe-SUV, which has been revealed to get enlarged illuminated kidney grilles