New PoGo rapid charging network launches in the UK
PoGo intends to install over 100 ultra-rapid chargers in 2023, and build more than 2,000 charging stations over the next four years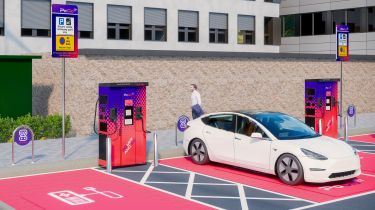 PoGo is the latest rapid charging network to launch in the UK, with the goal of building over 2,000 ultra-rapid charging stations across the country within the next four years. The focus of the PoGo network – which if you're wondering, stands for 'Power and Go' – is being easy to use and easy to access, for new and existing EV drivers alike. 
There are already several dozen chargers live on the PoGo network across England and Wales, the fastest of which can supply 51kW through CCS or CHAdeMO rapid charging. However, PoGo intends to install more than 100 ultra-rapid charging points in 2023, capable of up to 100kW charging speeds and strategically located for convenient access to public amenities and food outlets.
Using one of PoGo's DC rapid chargers will cost you 79p per kWh, while energy from its AC charging points capable of speeds between 3kW and 22kW is priced at 75p per kWh. You can find PoGo's charging points using the live map on its website or smartphone app. Every location also has a what3words address to make finding them even easier.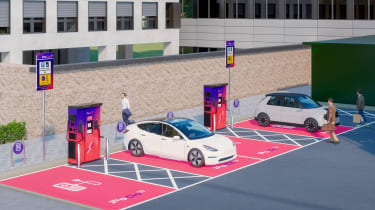 You don't need a subscription to use the PoGo charging network; all terminals are operated via contactless payment when you plug into a charger. You can set up a free account that allows you to order an RFID card to start and pay for charging sessions quicker, especially in areas with poor phone signal.
The PoGo network was launched by Swarco Smart Charging who've already developed electric car chargers for domestic and commercial use, and whose charging points power the existing Swarco E.Connect and ChargePlace Scotland networks.
Swarco Smart Charging's Managing Director, Justin Meyer said: "With battery-electric cars accounting for one-third of all new registrations in December and the total number of pure EVs on UK roads now reaching over 600,000, we know that accelerating the installation of suitable charging infrastructure is needed to support the current and future demands of EV drivers."
Eugenio Herrero, Executive Director of PoGo, added: "We are working closely with landlords to ensure an even spread across the UK so PoGo drivers can travel to each corner of the country through our ultra-rapid offering."
First contact: facelifted Kia EV6 will look even more like a UFO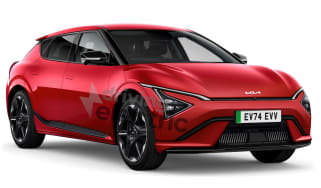 First contact: facelifted Kia EV6 will look even more like a UFO
Kia is readying an update for the EV6 crossover, which is set to include a new face and tech from the larger EV9
New Fisker Ocean Sport washes up in the UK: £36k for a 288-mile range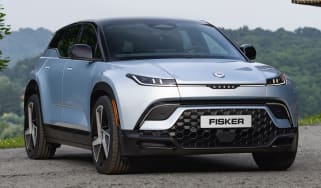 New Fisker Ocean Sport washes up in the UK: £36k for a 288-mile range
American EV startup Fisker has just launched its entry-level Ocean SUV in the UK, with a range of up to 288 miles
Electric Renault Twingo revealed as £17k rival to Citroen e-C3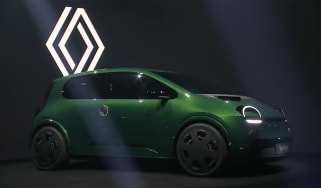 Electric Renault Twingo revealed as £17k rival to Citroen e-C3
Renault has unveiled its smallest EV yet; a sub £20k city car with a claimed high level of efficiency